DID IT! - A Conversation with Pat Thomas, author of Did It! From Yippie To...
Description
Journalist Rex Weiner continues his author interview series, I READ YOUR BOOK AND... with guest Pat Thomas, whose latest book is
"Did iT! From Yippie to Yuppie: Jerry Rubin, an American Revolutionary."
"A unique oral and visual history heavy enough to sink into your coffee table." - Paul Krassner
The first biography of the infamous and ubiquitous Jerry Rubin — co-founder of the Yippies, Anti-Vietnam War activist Chicago 8 defendant, social-networking pioneer, and a proponent of the Yuppie era — and an overstuffed chronicle of Rubin's life (and ours) through those tumultuous times. Did It! includes correspondence with Abbie Hoffman, Norman Mailer, John & Yoko, Eldridge Cleaver, the Weathermen, countless candid photos, personal diaries, and lost newspaper clippings. Thomas interviewed more than 75 of Rubin's friends, foes, and comrades including Chicago 8 defendants, participants in the Berkeley Free Speech Movement, Paul Krassner, Judy Gumbo, John Sinclair, Rennie Davis, and many others. It reveals Rubin's and the Yippies' historical yet bizarre personal interactions with the likes of Allen Ginsberg, Phil Ochs, Bob Dylan, Timothy Leary, Charles Manson, Mick Jagger, and other iconic figures of the era, and explores the often-misunderstood relationship between Rubin and his partner-in-crime Hoffman, with new insights into their Yippie vs. Yuppie debates.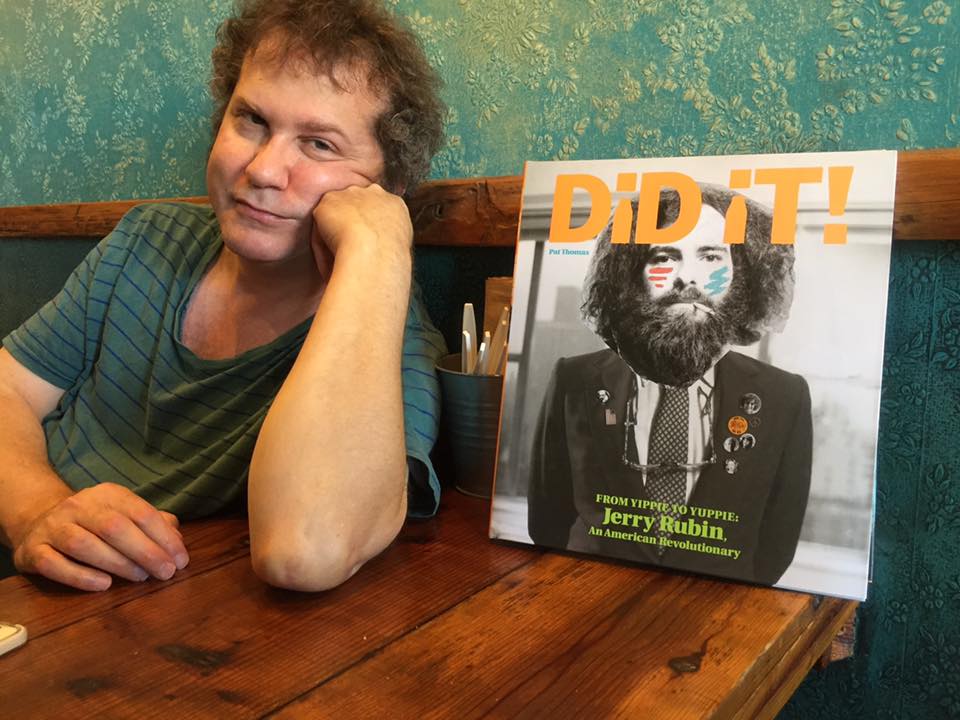 Pat Thomas is an author and A&R director who has reissued vintage recordings from former Black Panther Party chairwoman Elaine Brown, the Watts Prophets, as well as many others. He is the co-producer of the Wheedle's Groove series of releases archiving the soul music of Seattle during the 1960s and '70s. His essays and interviews have appeared in Mojo, Crawdaddy, the San Francisco Bay Guardian, and the Ptolemaic Terrascope. He has also lectured at UCLA, San Francisco State University, Evergreen State College, and Merritt College. His other works include Listen, Whitey! The Sights and Sounds of Black Power 1965-1975, a provocative collection of African-American cultural history and a chronicle of a sociopolitical movement as documented by its recorded media — speeches, poetry, and music — illustrated with record art and other ephemera. Thomas currently lives in LA.