Description
Holders of this limited ticket will gain access to a private event hidden within the Dickens on The Strand grounds. Guests will receive the location after purchase and will be greeted with unique performances, drink, and revelry for this new addition to the 45th annual Victorian festival. Dickens After Dark is proudly sponsored by Tom's Galveston Real Estate.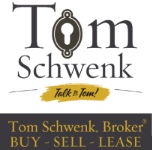 PARTICIPATING ENTERTAINERS: Oliver Dickens | Two-Star Symphony | Special Exhibits by Kaneem Smith, Lina Dib & Renata Lucia | Silhouette Artist and more!
Hosted by British actor, and great-great-great-grandson of Charles Dickens, Oliver 'Ollie' Dickens, this new experience stays open an extra hour past the general festival hours. This private party, held in conjunction with Galveston Arts Center, is held in the heart of The Strand National Historic Landmark District. Surprises and an exceptionally special evening await!

Remember, the location on this ticket is not the entrance location. That will be sent to ticket holders upon order completion.