Description

We believe there is immense potential for African diaspora to greatly impact development in Africa through entrepreneurship and technology innovation
However challenges such as lack of access to the right networks, skills and funding are preventing many diaspora from reaching their full impact potential.
Diaspora in Tech Week is aimed at inspiring and supporting diaspora to leverage technology and entrepreneurship to create a positive impact on the African continent.
JOIN US IN BUILDING A MOVEMENT OF DIASPORA IMPACT LEADERS
WHY ATTEND:
Gain startup tips and tools to move your business or idea forward

Learn from and be inspired by Diaspora founders who are making an impact through their businesses

Learn how to navigate the funding and investment landscape

Pitch your business idea to gain exposure and constructive feedback

Network with like-minded, Africa-passionate entrepreneurs and impact leaders
WHAT OTHERS SAY:
"The ATBN has had a profound effect on me in terms of building my confidence to pursue my idea. I am so excited about the possibilities of the future and what is truly possible with my startup DoctorAfrica" .Esuabom Dijemeni, Founder MedTechDevs (DoctorAfrica)
"We have received a lot of support and ideas from the contacts and mentors we met through ATBN. We are learning a lot and developing much faster than we had anticipated! Please keep up your great work as it is incredibly useful for new entrepreneurs like us." Barbara Njau, co-Founder Bahati Books.
PROGRAMME OVERVIEW :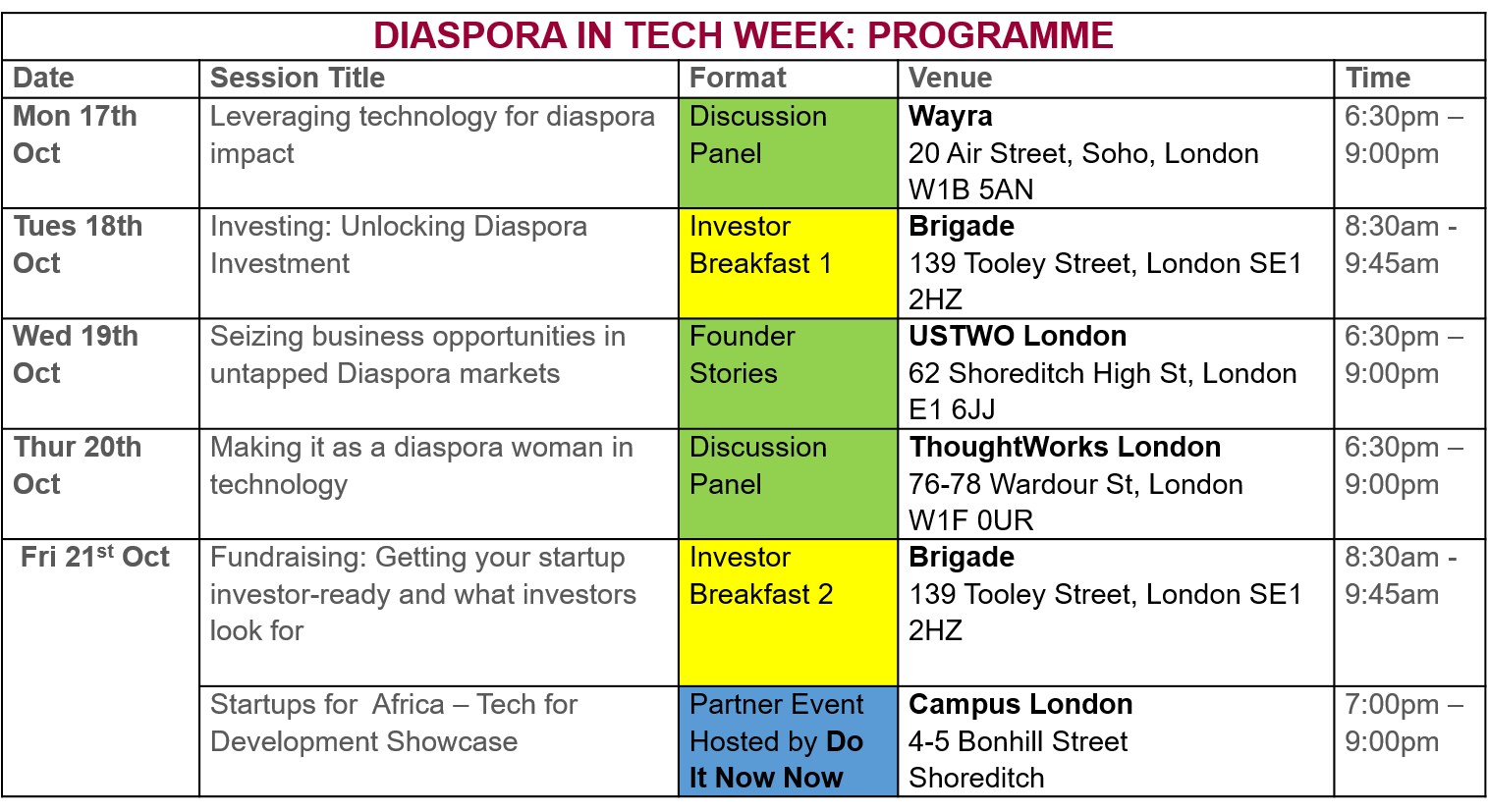 DAY ONE: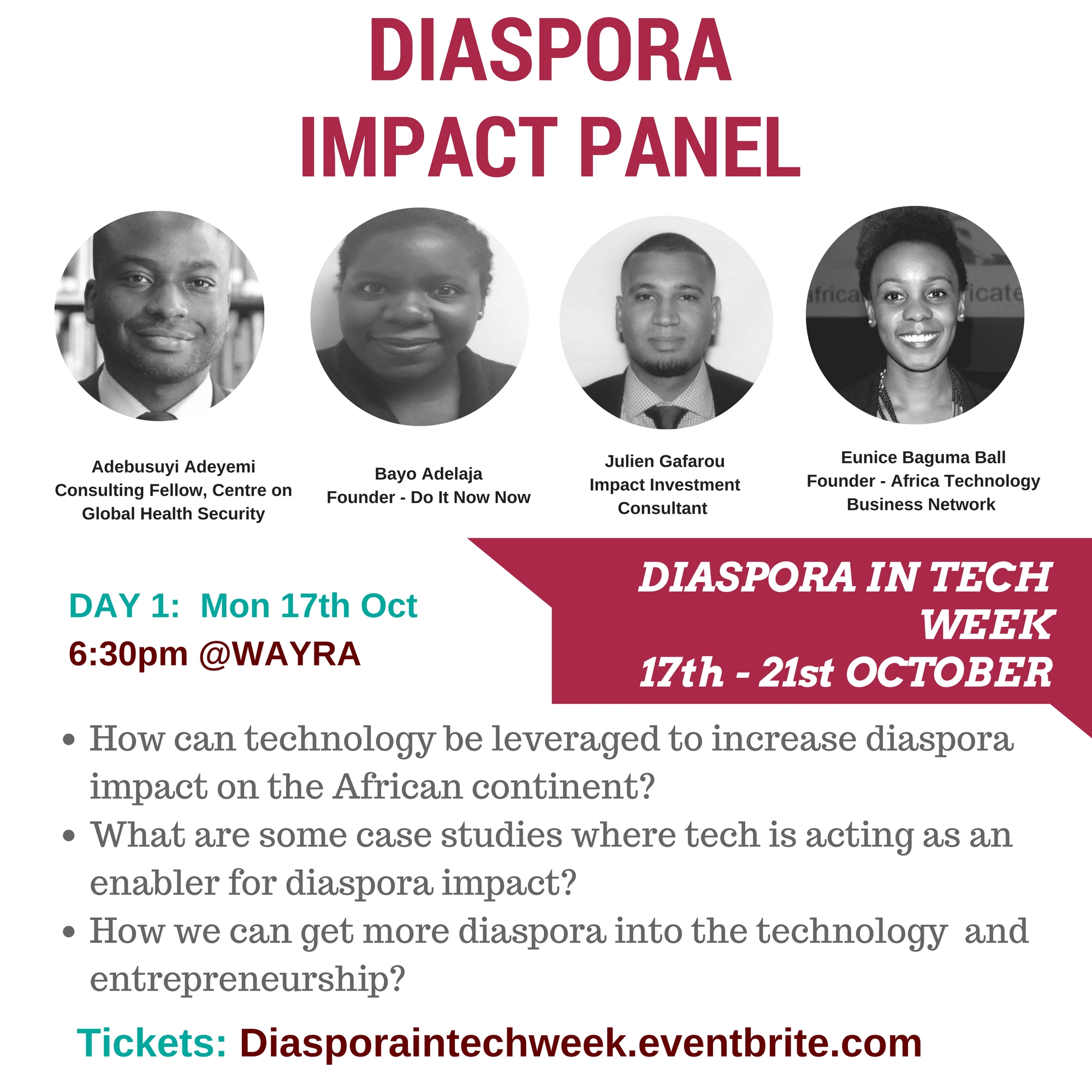 DAY TWO: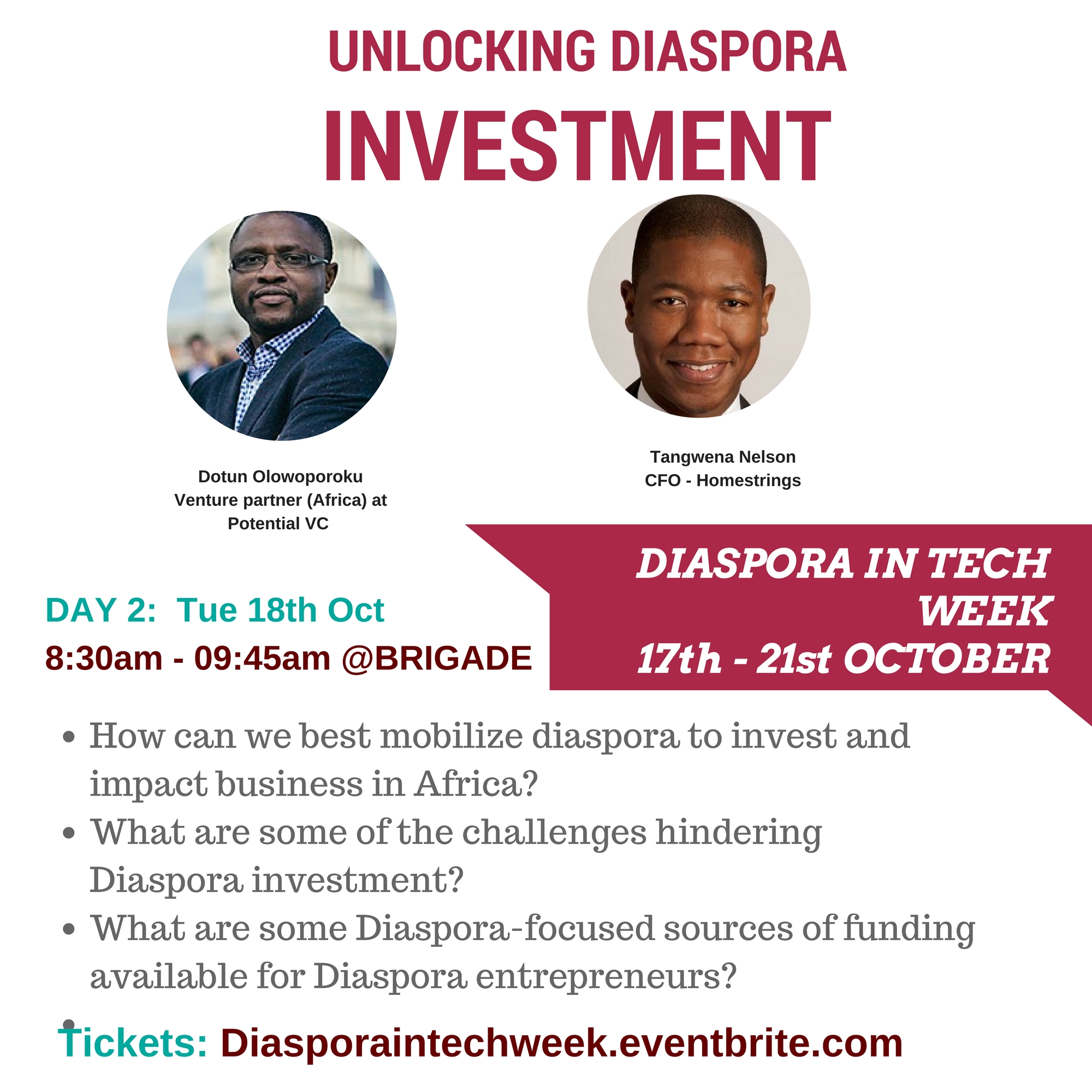 DAY THREE: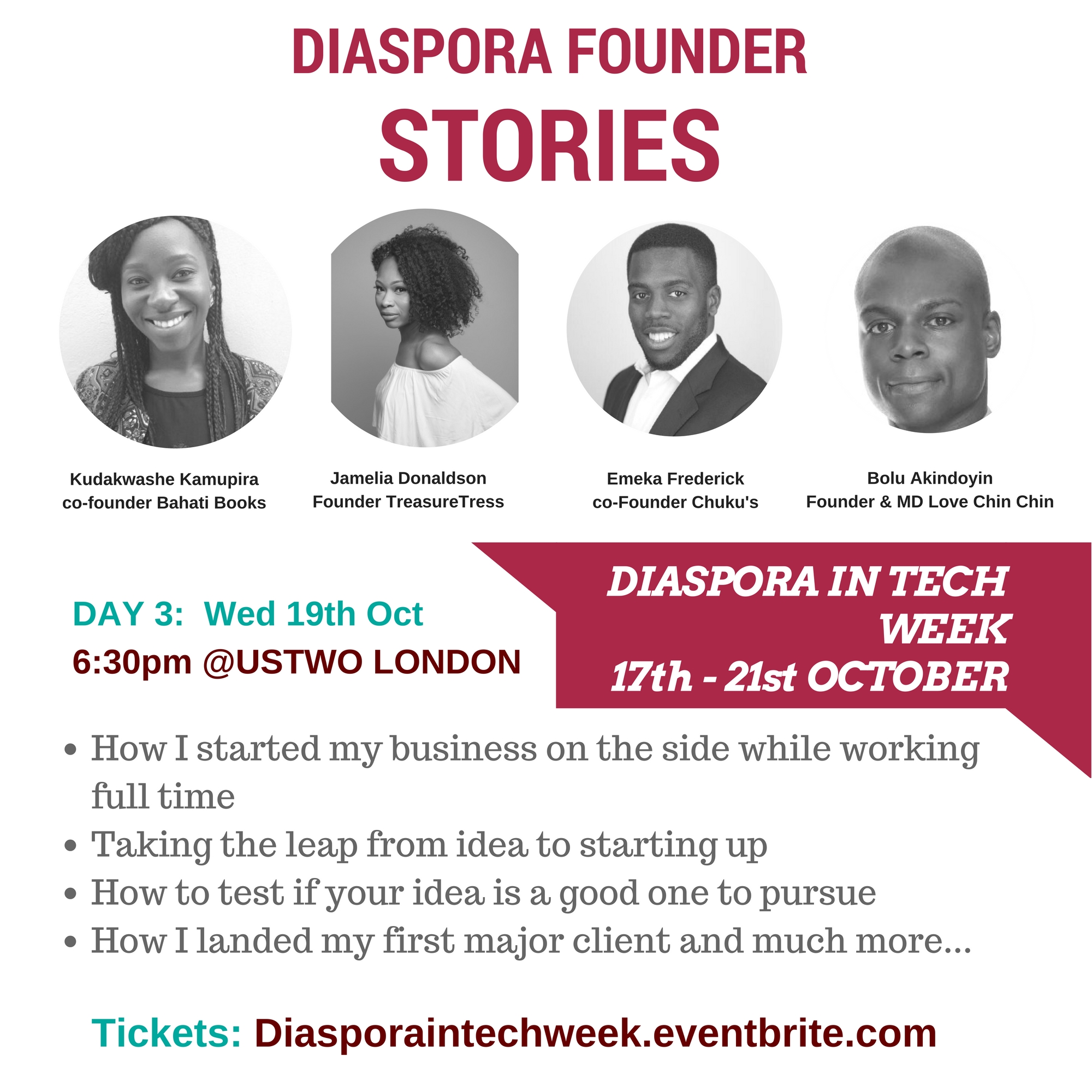 DAY FOUR: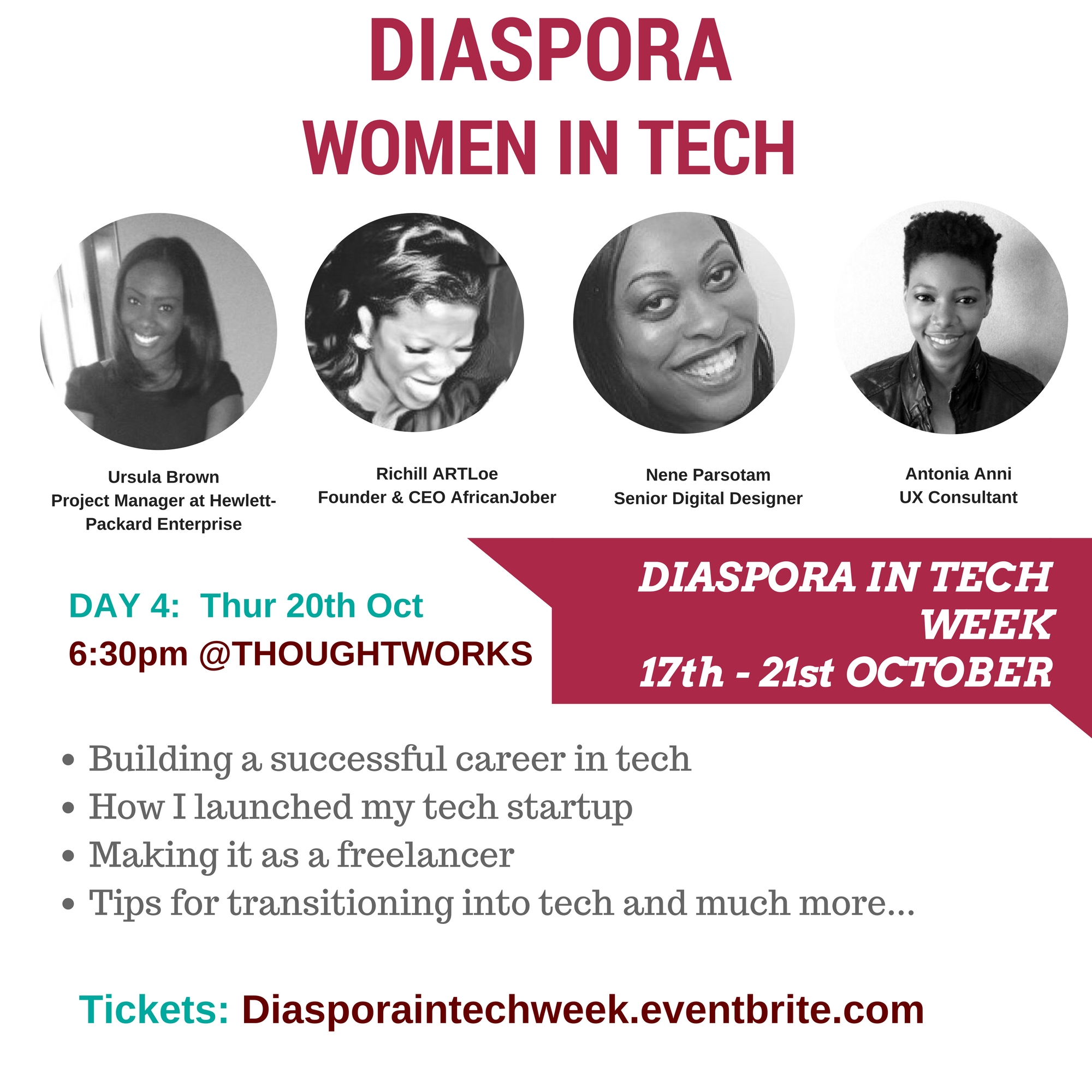 DAY FIVE: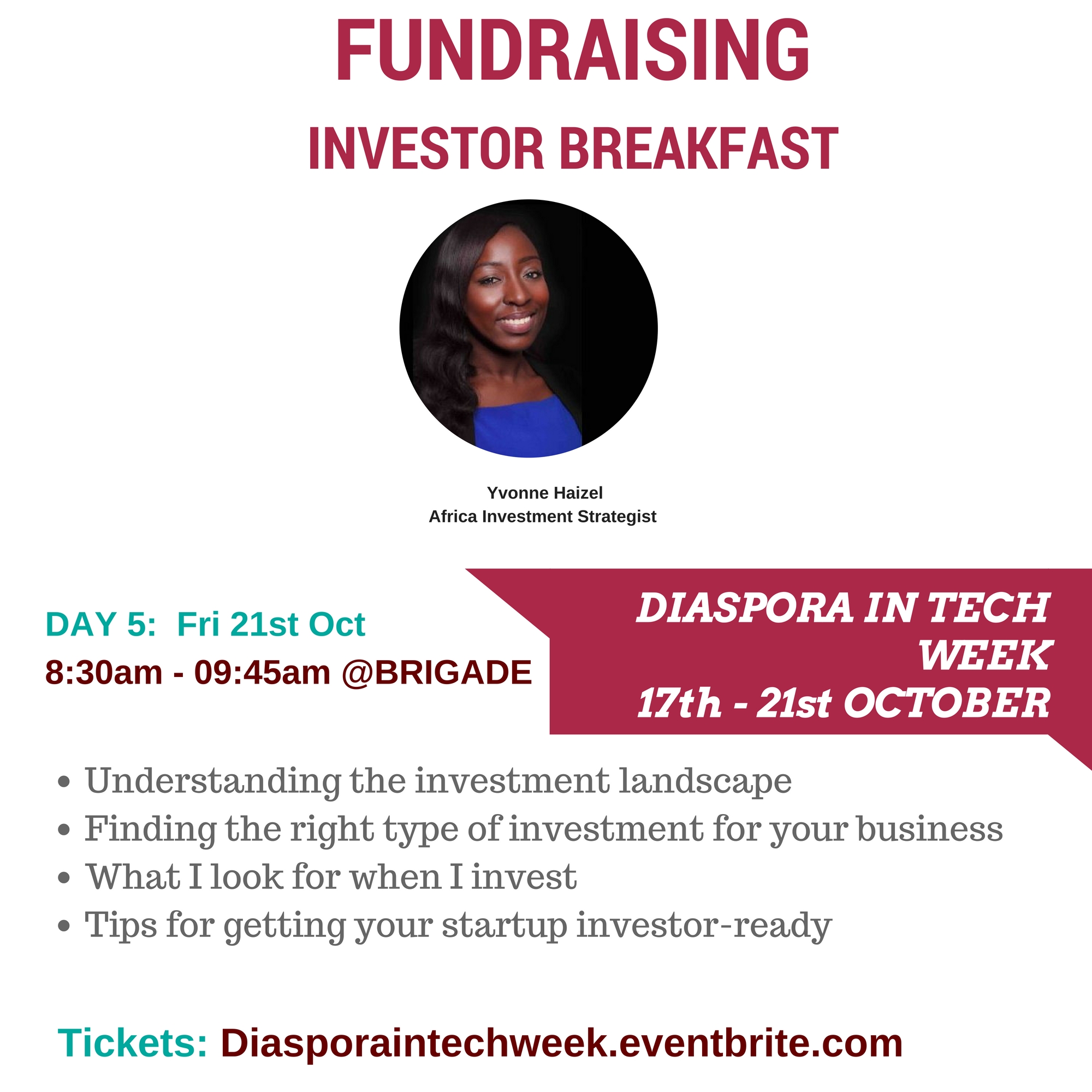 PARTNER EVENT - HOSTED BY DO IT NOW NOW
STARTUPS FOR AFRICA - TECH FOR DEVELOPMENT SHOWCASE
VENUE: CAMPUS LONDON @7PM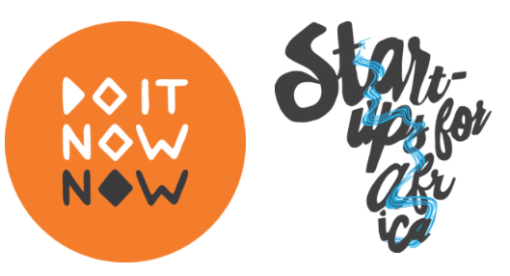 DIASPORA IMPACT LEADERS MENTORSHIP PROGRAMME:
READY TO TAKE THE NEXT STEP? Diaspora Impact Leaders is a mentorship and coaching programme for ambitious Diaspora entrepreneurs to receive 1-to-1 mentorship support from a dedicated mentor to help them take their startup idea forward. Participants will also gain access to ALL the Diaspora in Tech Week events. ONLY 10 PLACE AVAILABLE SO BOOK YOURS TODAY.
REFUNDS/TRANSFERS: Please note that refunds and transfers (transferring your ticket from one event to another) requires 48 hours notice to enable us plan for numbers.
Organizer of Diaspora in Tech Week