About this Event
Diaspora Dinners are a starting point to invite guests to the table to taste and engage with a culture.
They are about creating a space where people are encouraged to think more broadly about the experiences of diasporic communities through the foods they cook and eat every day, hopefully leaving with a better understanding of the lives they've tasted on the plate.
For Black History month, Chef Alex Magloire II & Culinary Historian Therese Nelson from Black Culinary History are hosting you for dinner as they share the black experience in America through it's rich cuisine, which is born out of the African diasporic community but a uniquely rich American cuisine.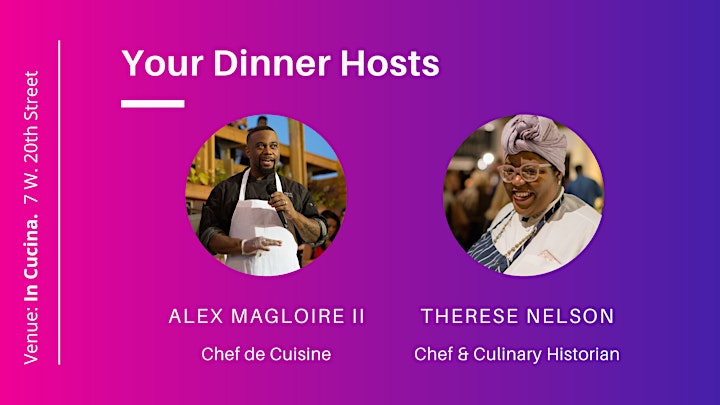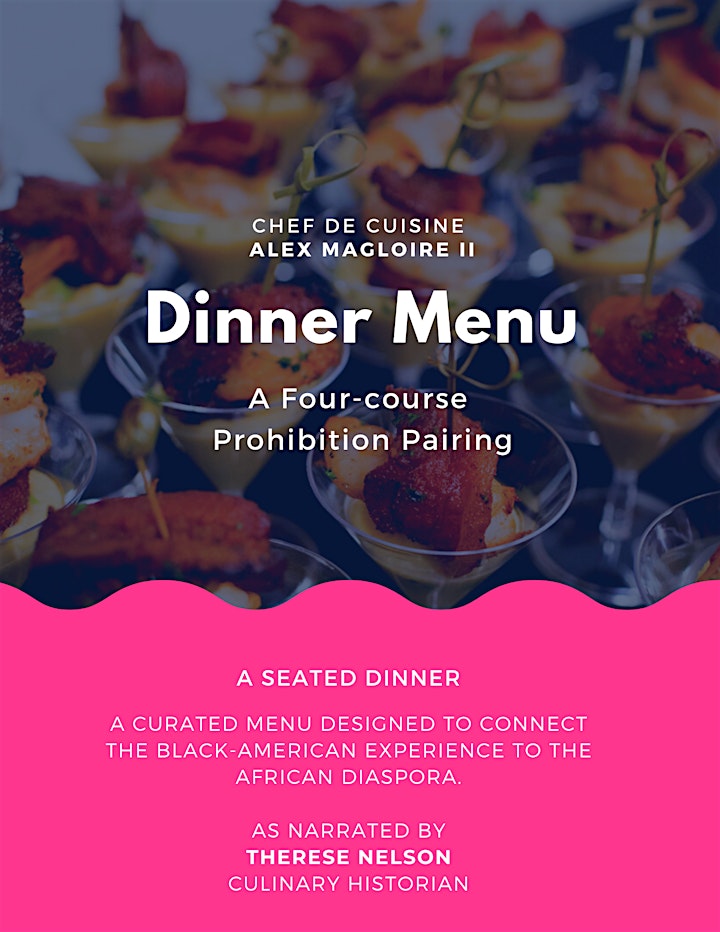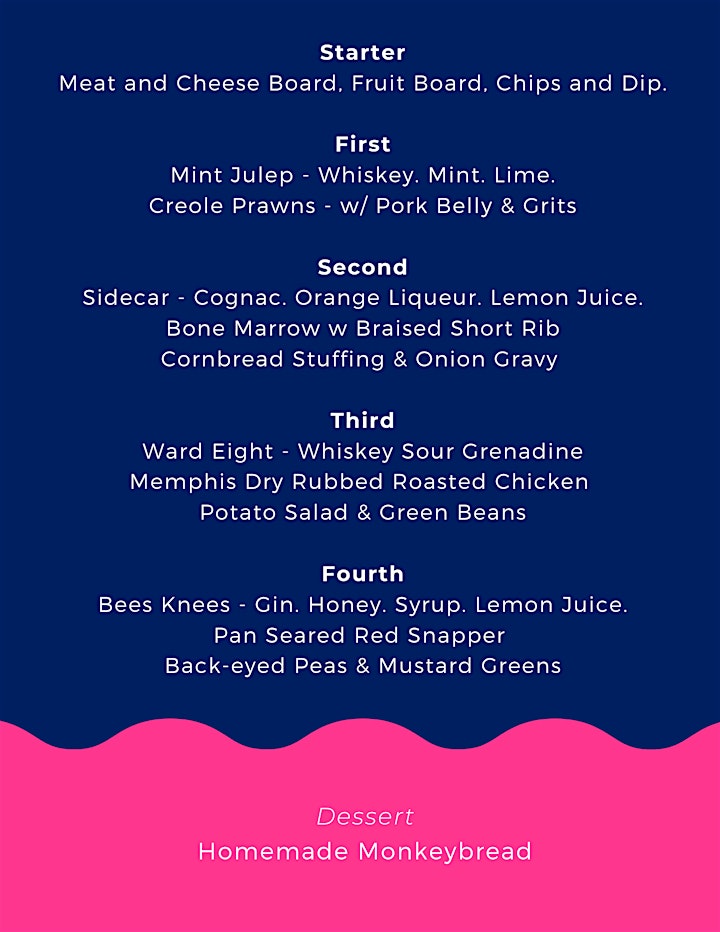 Experience Backstory
The Harlem Renaissance was an intellectual, Social, and Artistic explosion centered in Harlem in the 1920's.
Harlem during the early 19th Century was a destination for middle and upper-class Whites. Later in the 19th Century there was a large population of European immigrants migrating into Harlem which caused the upper class whites to abandon the area and move further North.
Around 1910, 90% of the African American population in America lived in the Southern States. World War I started in 1914, essentially halting the European migration into Harlem.
The Great Migration which started in 1916 brought African Americans from the southern states en masse to urban areas and cities in the midwest and Northern States.
The Great Migration drew some of the greatest minds and the brightest talents of its day to Harlem. Poets, Scholars, Musicians, Entrepreneurs, Artists, Black-owned businesses, newspapers, publishing houses, music companies, night clubs, cabarets and theaters helped to define a period in which African Americans reclaimed their identity and racial pride. It instilled African Americans with a new spirit of self determination, social consciousness, and commitment to political activism which helped lay the groundwork for the Civil Rights Movement.
Through this culinary experience, we aim to put the Harlem Renaissance into perspective. Revisiting its narrative as the Black Cultural Mecca of the early 20th century, being the epicenter of the Golden Age in African American culture.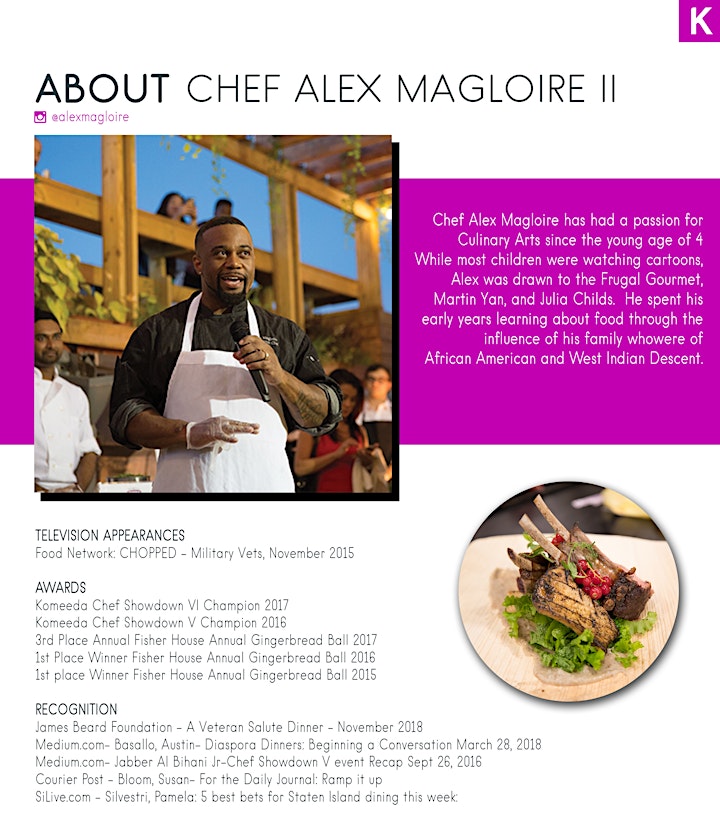 What to Expect:
You will arrive to our venue at In Cucina, check in, grab a light beverage and enjoy light bites.
You'll meet the host chef and historian team and be welcomed to the experience.
We will enjoy a narrative on the theme of the evening and begin a conversation on the roots of your meal. From there, a cultural culinary experience will begin weaving unique dishes created by local Chef Alexander Magloire II, inspired by African-American food traditions.
You will taste the culinary evolution of the African Diaspora to North America paired with lively dialogue to elevate your understanding of diasporas and your taste palates.