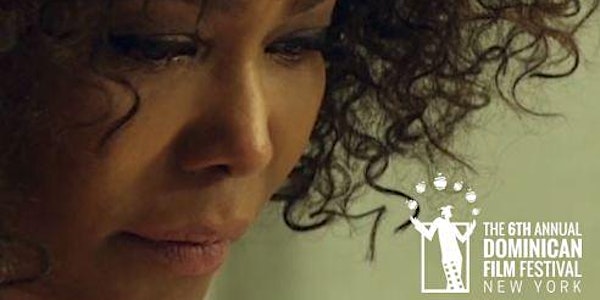 DIASPORA 3
When and where
Location
AMC Empire 25 234 West 42nd Street New York, NY 10036
Description
Dominicans in the Diáspora Showcase III - 8 films - 115 minutes
Immersed in a different reality from the Quisqueyano filmmakers, who work in the Dominican Republic, the showcase of Dominicans in the Diaspora -- a classification that we chose to refer to Dominicans dedicated to the film industry outside their native land-- seeks interest in exhibiting talented Dominican filmmakers who choose to tell their stories away from home for various reasons. The intention of this collection of films is not to be a political analysis of Dominican migration; however, it is to display the new filmmaking movement of the Dominican Diaspora. It focuses on the rich and peculiar images of another world along with the voices and stories of those residing on these lands. It is the insight of the Dominican immigrants whom bring a level of diverse themes and styles that ultimately display the effort of their adjustments into a new reality. The life of a heterogeneous group, their dreams and frustration of the social dynamic under integration can be seen in a scope of minutes.
---
ORDERED OUT (Expulsados)
WORLD PREMIERE
Directed by Duarte Geraldino
In, Ordered Out, we follow the Caro family. Both father and son are being ordered out of the United States. Ramon Caro is being deported after spending nearly 30 years in prison, while his son is being deployed to the Middle East to defend a country that has banished his father.

Director / Direccion: Duarte Geraldino; Country / País: United States, Republica Dominicana; Producer / Producción: Duarte Geraldino; Cinematography / Fotografía: Vic David; Genre / Genero: Documentary Short; Editor / Edicion: Stephen Goldberg; Screenplay / Guión: Duarte Geraldino; Cast / Intérpretes: Jessica Caro, Ramon Caro, Alisa Wellek, Alex Caro, Ramon Caro, Alejandra Caro;
Language / Idioma: English with Spanish Subtitles
Year / Año: 2017
Running Time / Duración: 9 Min.
Director's Biography
Duarte Geraldino is a journalist, filmmaker and speaker sought after for his insightful analysis, engaging style and ability to make complex topics easy to understand. He travels the country documenting how American culture is being changed by immigration, business, technology and racial tension. Duarte leads a team of skilled journalists. Together, they produce multimedia short films that have been distributed around the world through national and global media networks.Duarte is a 2017 TED resident. His TED Talk focused on the importance of immigrants social circles. As a TED Resident, Duarte is documenting the stories of US citizens who've lost friends and family to deportation. In the process, he is also creating a national archive and shared resource to gauge the impact of evolving US immigration policy.
---
JENNI
WORLD PREMIERE
Director: Ray Hungria
Jenni es una latina joven y hermosa que ama a sus amigos y familiares. Cuando se entera de que su mejor amiga está planeando tener un aborto, está devastada y no entiende por qué una madre le haría eso a su hijo. Jenni tiene una relación cercana con su propia madre e incluso le da un collar de amistad especial en su 40 cumpleaños. Sin embargo, Jenni descubre un secreto sobre su madre que amenaza con destruir el amor que comparten.
Jenni is a young, beautiful Latina who loves her friends and family. When she learns that her best friend is planning to have an abortion, she is devastated and does not understand why any mother would do that to her child. Jenni has a close relationship with her own mother and even gives her a special friendship necklace on her 40th birthday. However, Jenni discovers a secret about her mother that threatens to destroy the love they share.
Director/Direccion: Ray Hungria; Country / País: USA, Dominican Republic;
Producer / Productor: Armando Guareño, Eddie S. Diaz; Screenwriter / Guión: Ray Hungria; Cinematography / Fotografía: Jaime Garcia; Editor / Editor: Gabriel Ureña; Genre / Genero: Drama; Cast/Interpretes: Lia Chapman, Wendy Regalado
Language /Idioma: English and Spanish (with English subtitles)
Year / Año: 2017
Running Time / Duración: 17 Min.
Director's Biography
Ray Hungria was born in the Dominican Republic and moved to New York City in the late 80's. He enrolled at CUNY's BCC Filmmaking Program in 1997 and eventually transferred to the prestigious New York Film Academy. Ray Hungria has directed and produced over 25 music videos, a dozen television commercials and numerous independent films. A few remarkable recognitions include the independent films: "Everyman Fantasy" as a director, producer, and writer, "Uptown Player", "Quarter to Ten", "Por Ella" (For Her), (The Game) all of which he served as a producer. He's one of the producers of "Al Fin y Al Cabo" directed by Alfonso Rodriguez, and has been working on TV channels such as MTV, MUN2, HTV, PBS, E! Network, Univision, Telemundo, and CNN en Español, among others.
---
TIZNAO (Smudged)
NEW YORK PREMIERE
Director: Andres Farias
Bajo el acecho de un huracán, Lubrini, un 'Drag Queen' habanero busca a su pareja desaparecida por las calles de la ciudad.
Under the threat of a Hurricane pending over the city, Lubrini is looking for his lover, who disappeared in the streets of Havana.
Director/Direccion: Andrés Farías; Country / País: Cuba, Dominican Republic;
Producer / Productor: Reinel García; Cinematography / Fotografía: Matheus Miguens; Genre / Genero: Drama; Editor / Edicion: Lenia Delgado; Screenplay / Guión: Laura Conyedo y Andrés Farías; Cast / Intérpretes: César Domínguez, Osvaldo Doimeadios, Carlos Massola, Yessica Perryman, Reiniel Morales, Antonio Alonso como Ulises
Year / Año: 2015
Running Time / Duración: 15 Min.
Director's Biography
Andrés Farías is a filmmaker and video-artist from the Dominican Republic. In 2014 he won the Patricia Phelps de Cisneros Collection Award for his video installation Honey Pot. In 2015, he was selected for the Emerging Leaders of the Americas Program (ELAP) for his research project on the representation of the Caribbean women in film. Currently, he has been developing his first feature film "Candela", with which he was selected for the Sundance Screenwriters Lab.
---
LO QUE PUDO HABER SIDO (What Could Have Been)
Director: Violeta Lockhart
Alicia va a buscar a Javi al aeropuerto. En el trayecto hacia la ciudad el ambiente se empieza a cargar de recuerdos de una relación basada en momentos compartidos durante los veranos y con el mismo coche en el que van como único testigo. La mezcla entre la nostalgia y el sentimiento de intentarlo una última vez reaparecen y Alicia tendrá que decidir si Javi ha llegado a tiempo o no para materializar lo que alguna vez pudo haber sido.
Alicia and Javi share a present and a pass in a car. When Javi brings back memories and the need to look for a second chance Alicia will have to make a decision.
Director / Direccion: Violeta Lockhart; Country / Pais: Spain, Dominican Republic;
Producer/ Productor: Violeta Lockhart, David Mendez; Cinematography / Fotografia: Pablo Secaira; Genre / Genero: Ficcion Editor / Edicion: Otto Gomez; Screenplay / Guion: Violeta Lockhart; Cast / Intérpretes: Alexandra Agulló y Juanma Falcón
Language / Idioma: Spanish
Year / Año: 2016
Running Time / Duracion: 00:13:06
Director's Biography
Violeta Lockhart (1989, Santo Domingo) is a violinist with a Mass Media bachelor degree from the Pontificia Universidad Católica Madre y Maestra (PUCMM). She started her audiovisual background in 2009 when she took the course in Cinema and TV production Primera Toma with the support of One Race Films, New York University and FUNGLODE. She has taken advanced courses in scriptwriting with José Ignacio Valenzuela y Actors' direction with Corina Mestre. In 2012 was selected for the first Master Class for young filmmakers with the support from Google y Ghetto Film School, taught by Spike Jonze. She has written and directed several short films like Cara // Escudo (2010), Seis Palabras (2011), No voy a fregar (2012), Rosa (2013) and Lo Que Pudo Haber Sido (2016). Most of them shown in dozens of international festivals. In 2012 she was casting director of Bladimir Abud's film "Los Super". She has a masters degree in screenwriting from the University of Seville, Spain, and a Masters degree in film direction, from ESCAC in Barcelona. At the time she is teaching cinema in PUCMM and Intec in Santo Domingo, while developing her first feature project.
---
IN MY MOTHER'S ARMS (En los Brazos De Mi Madre)
WORLD PREMIERE
Director: Lia Chapman
Angel's abusive relationship is interrupted with news that her mother is in a coma. Angel leaves Spain and arrives in Los Angeles with a decision to make. Will she pull the plug on her Mother? Angel wrestles with her anger for her mother and finds the answer she has longed for all her life.
La relación de abusos de Ángel se interrumpe con la noticia de que su madre está en coma. Ángel deja España y llega a Los Ángeles con una decisión que tomar. Se atreverá Angel a tirar del enchufe y terminar con el coma de su madre? Ángel lucha con la ira que le tiene a su madre y encuentra la respuesta que lleva anhelado toda su vida ...
Director/Direccion: Lia Chapman; Country / País: Spain, Republica Dominicana;
Producer / Productor: Lia Chapman; Cinematography / Fotografía: Álvaro Martín Blanco;Genre / Genero: Drama; Editor / Edicion: Hugo Alvarez; Screenplay / Guión: Lia Chapman ; Cast / Intérpretes: Joaquin De Almeida, Julie Carmen, Lia Chapman, Renee Victor, Marlynne Frierson, Herman Jhansen, Hillary Hickman, Bryon Azoulay
Year / Año: 2017
Running Time / Duración: 15 Min.
Director's Biography
Lia Chapman was born in Barahona, Dominican Republic and raised in New York. She started her acting career in Madrid, Spain, where she moved when she was a model. At the height of her modeling career she flirted with acting, appearing in Almodovar's 'Matador' and Fernando Trueba's 'Se Infiel y No Mires Con Quien'. But it was after she began acting classes with Juan Carlos Corazza that she realized acting was her passion. Working in Juan Carlos class alongside great Spanish actors the likes of Javier Bardem she found the love for her craft. Corazza became her mentor and chose her to play María in his directorial debut "Cambio de Marea". She has worked with directors such Jordi Grau, Julian Schnabel, Antonio Banderas, José Luis Garci, among other. Her popularity quickly snowballed when she was casted as Zara opposite Maribel Verdú on the series Canguros, becoming the first black face playing a leading role in Spain's television. She's is the director of "Ese beso", "Angles rotos" and "In my Mother's Arms" is her third film.
---
UNA VIDA SIN REGRESO (A Life Without Return)
Director: Luis Camilo
El último cortometraje de Luis Camilo muestra la historia de una mujer, que después de salir de su pais natal en busca del sueño americano para su familia hace 15 años, se encuentra en un estado devastado de incertidumbre, reconsiderando si su decisión valió la pena.
Luis Camilo's latest short-film showcases the story of a woman, whom after leaving her homeland in search of the American Dream for her family 15 years ago, finds herself in a devastated state of uncertainty, rethinking whether her decision was worth it.
Director / Direccion: Luis Camilo; Country / País: USA, Dominican Republic;
Producer / Productor: Luis Camilo; Cinematography / Fotografía: Luis Camilo; Genre / Genero: Drama /Documentary; Editor / Edicion: Luis Camilo; Screenplay / Guión: Luis Camilo; Cast Interpretes: "Titi ", Ambar Becker Moya, Brenda Becker Moya, Divina Bautista, Kenya Diaz
Language / Idioma: Spanish
Year / Año: 2017
Running Time / Duración: 15 Min
Director's Biography
Dominican, born in San Francisco de Macoris, has Bachelor's Degree in Advertising at Apec University , Dominican Republic and Master's Degree in Media Studies and Film at the Parsons School of Design –New School University in NY. He have been working in Television career began over 14 years and is the producer of Univision 41 as a producer of promotions. his most current role, as New York City Producer of Despierta America, the highest-rated program in the United States and Latin America. His passion for the art of cinema led to several short films including, Homeless, Dominican York, and Bartola. The films made headways at festivals such as The Ann Arbor Film Festival, New Havana Film Festival, and The New York International Film Festival. His most recent project, "Size does not Matter" was accepted to participate at The 2016 Cannes Film Festival's Short Film Corner.
---
MALAS DECISIONES (Bad Choices)
NEW YORK PREMIERE
Director: Ronny Canario
Máximo un Dominicano de unos 50 años debe luchar en la ciudad de New York para conseguir el dinero del tratamiento de su esposa en República Dominicana que está muriendo de cáncer, al no Tener más opciones recurre donde un narcotraficante amigo de infancia a buscar el dinero prestado, este le presta el dinero y cuando va camino a poner el dinero se encuentra con unos delincuentes quienes le ofrecen vender un oro, este sede y lo compara con la esperanza de aumentar el dinero para el tratamiento de su esposa.
Maximo a Dominican man of about 50 Years must fight in the city of New York to get the money of the treatment of his wife in Dominican Republic that is dying of cancer, to have No more options recur where a drug dealer friend of childhood to look for the borrowed money , This lends him the money and when he is going to put the money he finds with some criminals who offer him to sell a gold, this seat and buys it in the hope of raising money for the treatment of his wife, now he has to try to recover it.
Director / Direccion: Ronny Canario; Country / País: Estados Unidos , Republica Dominicana; Producer /
Productor: Ronny Canario, Eduardo Luna; Screenwriter / Guión: Ronny Canario; Cinematography / Fotografía: Domini Alcantara, Ronny Canario; Editor / Edición: Manuel Paulino, Leonardo Nunez; Genre / Genero: Drama; Cast / Intérpretes: Antonio Rubio, Agar Garcia, Alejandro Martinez, Jarxiel; Year / Año: 2016; Running Time / Duración: 15 min
Director's Biography
Ronny Canario, a Dominican filmmaker, residing in New York City, came to the United States at age 23, studied at the Caprichos Films Academy in (New York), CPA Audiovisual Training, (Spain). He has written and directed 3 short films, No Hay Amigos, (2012) and Fatal Assistant, (2013). He has also worked in several independent projects as Director of Photography (DP) such as Victoria Perras, 2015 by Julio Rueda and Manuel Paulino, El Camino (2017) by Danilo Arroyo You Remind Me of My Father (2017) by Ashanty Films, Wherever You Go, (2016) by Danilo Arroyo Eddie Jiménez, First Dead, (2015) by Lily bel Power, Cereal Killer, By Alfonso Garner. In the (2016) he founded the company MRC Films, Mr. Canario Films, with the purpose of entering in the cinema of the Dominican Republic. His last short films Malas Decisiones, (2016) part of the selection of DFFNYC 2017 was winner of the Prize for Excellence at the Hispanic International Film Festival of New Jersey (2017) and Finalist NoHu International Short Film Festival, New Jersey (2016). In the present work in his next production of cinematography.
---
A WALK WITHIN (Un Camino Dentro)
Directed by Yaniel Paulino, 2016
Una joven Ellie trata de perseguir sus sueños después de bastante altibajos en su vida pero termina en un ciclo frustrante de intentos infructuosos. Cuando todo parece inútil, un misterioso libro la encuentra y mientras lee Ellie se identifica con la historia.
A young adult named Ellie tries to pursue her dreams after ups and down in her life but ends up in a frustrated cycle of no achievements. When everything seems useless a mysterious book finds her and as she reads on, she identifies herself with the story.
Country / País: Estados Unidos , República Dominicana
Producer / Productor: Glenn Quentin
Screenwriter / Guión: Yaniel Paulino
Director of Photography / Director de Fotografía: Brooily Vargas
Editor / Editor: José Ávila
Genre / Género: Drama
Cast / Intérpretes: Dana Wilton, David Schmitt, David Rice, Rita Rehn, David Cork.
Glenn Quentin, Siena Marino.
Year / Año: 2016
Running Time / Duración: 16 min.
Director's Biography
Elisaul Yaniel Paulino was born in the United States and raised in the Dominican Republic until the age of thirteen. Upon returning to the United States he attended film school in New York and Full Sail University in Orlando. After working for different agencies as a camera operator and editor, he made his directorial debut with the short film "A Walk Within" (2016).
Biografía del Director
Elisaul Yaniel Paulino nació en los Estados Unidos y se crió en la República Dominicana hasta la edad de trece años. De regreso en los Estados Unidos asistió a la escuela de cine en Nueva York y Full Sail University en Orlando. Después de trabajar para diferentes agencias como operador de cámara y editor, hizo su debut como director con el cortometraje "A Walk Within" (2016).