Description
THIS IS A DONATION PAGE ONLY! THE COMMUNITY BABY SHOWER IS INVITATION ONLY.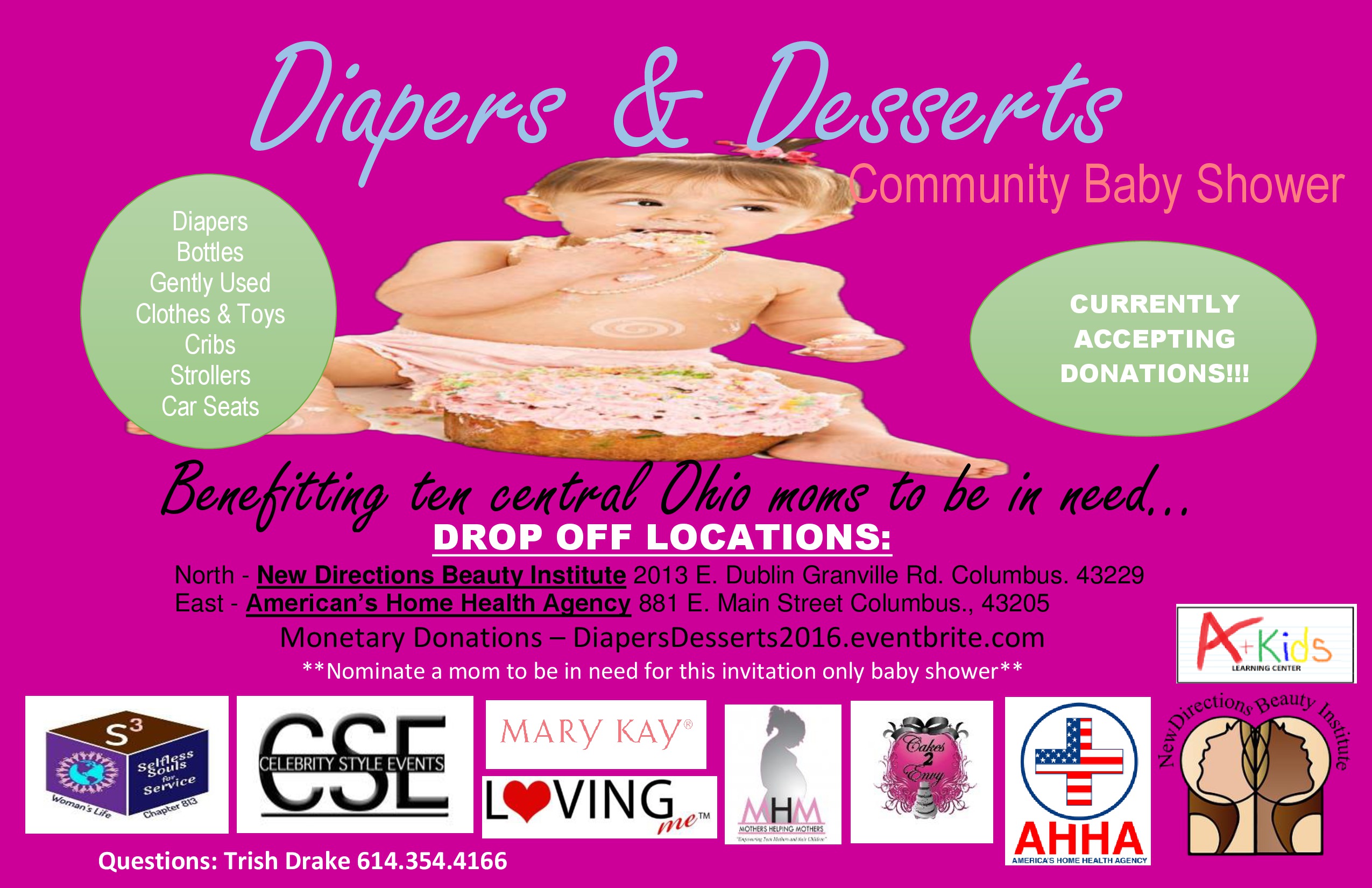 Details....
Why: Our mission is to provide under privileged "Moms To Be" with resources, supplies, and the necessities needed to prepare for a new addition to the family. The event "Diapers & Desserts" is a charity event that will benefit ten central Ohio moms to be in need during a invitation only baby shower.
When:
March 20, 2016: Diapers & Desserts - Community Baby Shower. Moms to be in need will gather in a baby shower environment. Playing games, listening to speakers on resources, food, desserts and more.
Where: Westerville Senior Center 310 W Main St, Westerville, OH 43081
What: We are accepting new baby supplies including; diapers, cribs, wipes, bottles, and car seats. We are also seeking gently used clothes, car seats, strollers, cribs baby toys. Please no donations of recalled items. Monetary donations are accepted.
Donations
Monetary Donations - Please use this link to complete donations of monetary value.
http://diapersdesserts2016.eventbrite.com
Drop Off Locations - Please use the following locations to drop off donations:
North - New Directions Beauty Institute 2013 E. Dublin Granville Rd. Columbus, OH 43229

East - American's Home Health Agency 881 E. Main Street Columbus, Ohio 43205
Nominations - Know a mom to be that is need? Use this form to nominate her: http://goo.gl/forms/swgNMu6Laa
You can also help by hosting a Diaper Drive!!!