About this Event
Diane Ravitch
In conversation with Alex Caputo-Pearl,
President, United Teachers Los Angeles (UTLA)
ALOUD on WORDS @ Central Library
Education is an issue that hits home to every American. One of the foremost authorities on education and the history of education in the United States and former U.S. Assistant Secretary of Education, Diane Ravitch offers an impassioned defense of public education. In her new book, Slaying Goliath: The Passionate Resistance to Privatization and the Fight to Save America's Public Schools, Ravitch fights back against "disruptors" who wish to privatize schools. Documenting examples of how corporations, foundations, and individuals who have pushed for charter schools and vouchers have failed to fulfill their promises and have negatively impacted public schools, Ravitch also celebrates the grassroots efforts of parents, teachers, students, and entire communities who have rallied to keep their public schools alive. A research professor of education at New York University and the author of eleven books, including the bestselling Reign of Error, Ravitch is a recipient of a Guggenheim Fellowship and the Daniel Patrick Moynihan Award. On the heels of the one-year anniversary of LAUSD's momentous teachers' strike, we welcome Ravitch to the stage to address some of the most important education issues of our time.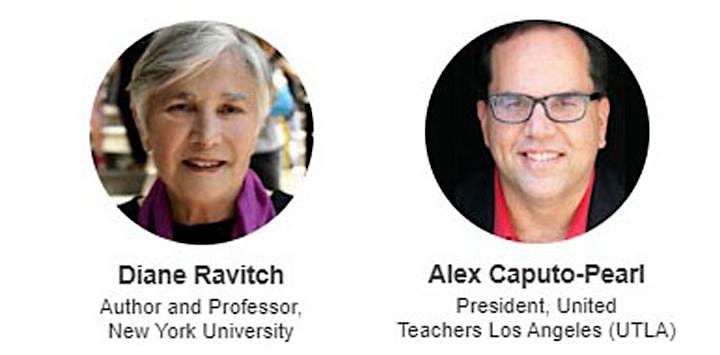 FAQs
About ALOUD
ALOUD is the Library Foundation of Los Angeles' series of bold, powerful programs and has been a key player in fostering the literary and cultural community of Los Angeles. ALOUD programs are Member-supported. Join the Library Foundation of Los Angeles for first access and discounts on ticketed events here.
Where should I park?
We recommend taking public transportation. Parking for the Central Library is at the Westlawn Garage at 524 S. Flower Street. Parking validation is available at the library's Information Desk (first floor); patrons can obtain validation upon presenting a valid library card. Validations are valid until 5 PM, which afterwards there is an $8 charge. For more information, visit the Library's website.
How can I contact the organizer with any questions?
Contact the Public Programs office at programs@lfla.org or by calling 213.292.6254.
What if a program is full?
You are welcome to come as a standby guest. Standby numbers are distributed one hour before the program on a first-come, first served basis. Admission is subject to availability.
Reservation policy for Free Programs
As this program is free of charge, it is our policy to overbook. In the case of a FULL program your free reservation may not guarantee admission. We recommend arriving early. Unclaimed reservations will be released to standby patrons at the start of each program.