Diana Ross & The Supremes - Music History Livestream Program, Hosted by Robert Kelleman - Washington, DC History & Culture.
About this event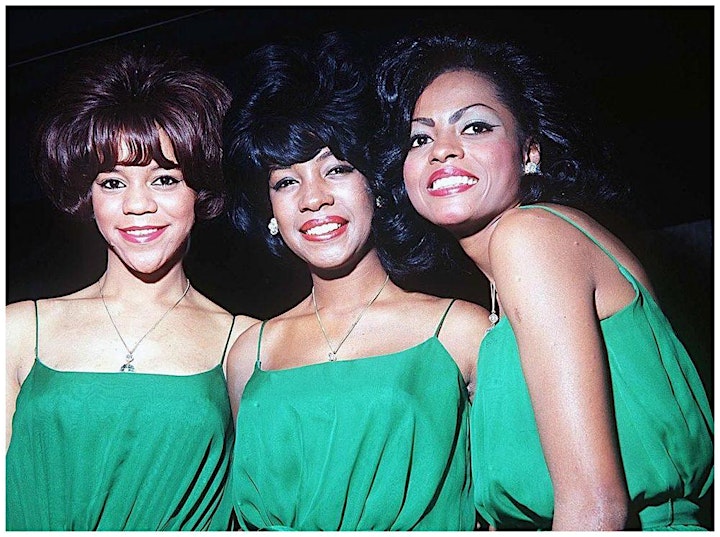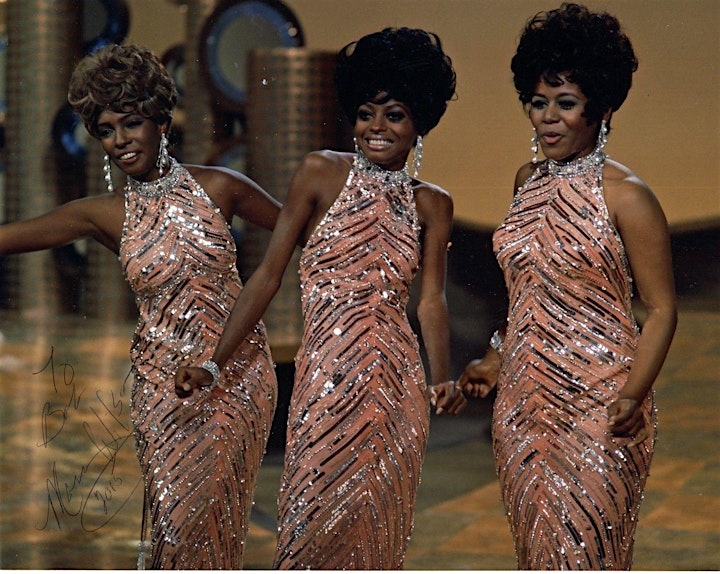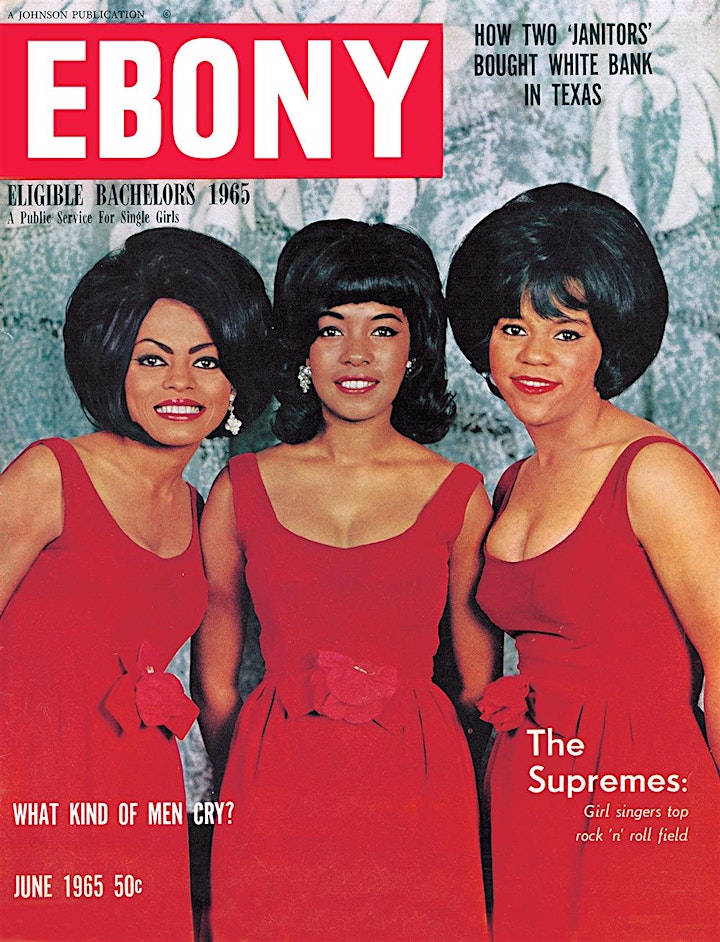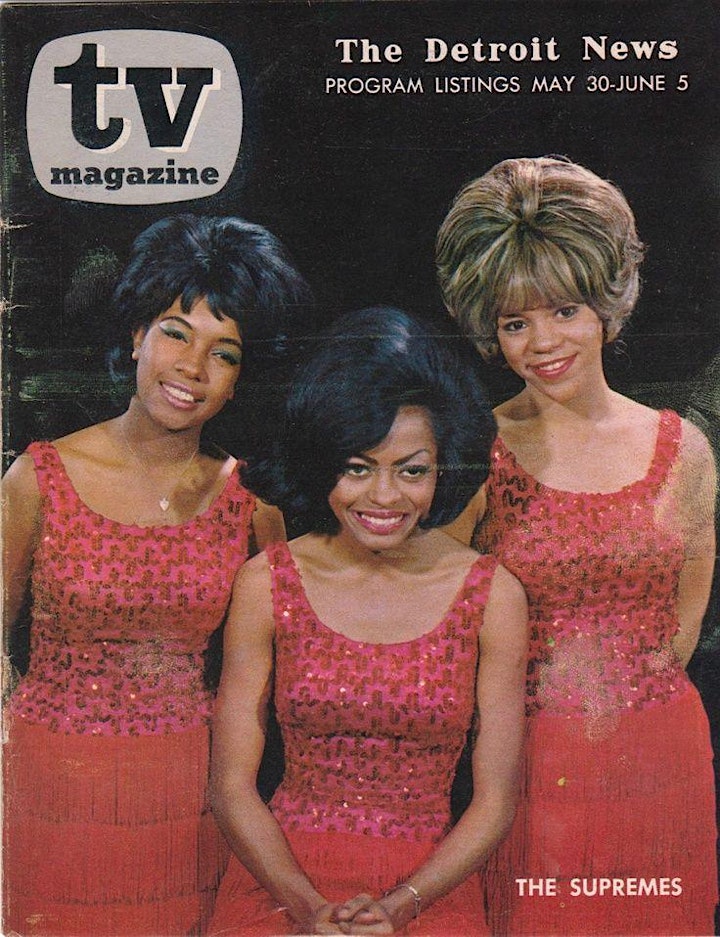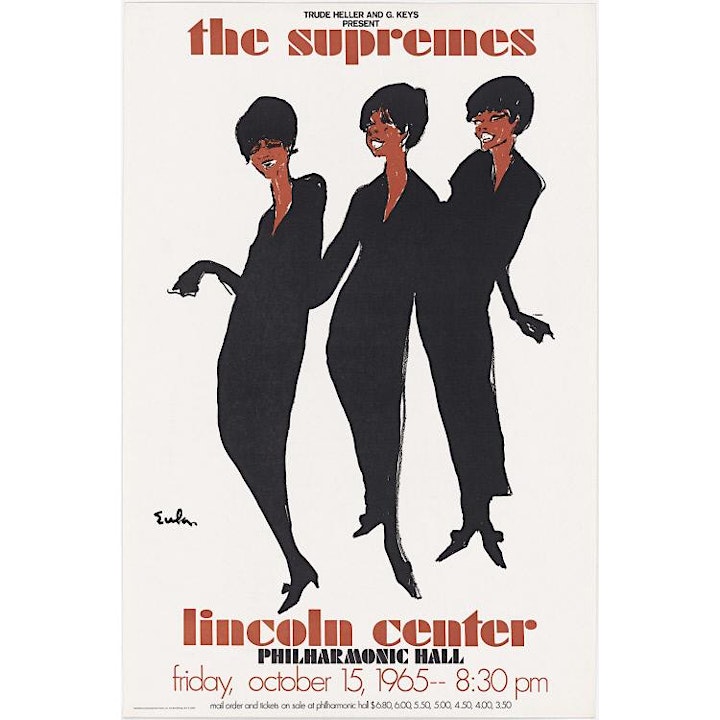 Diana Ross & The Supremes - Music History Livestream Program
Friday, August 27 - Two Different Times (same Zoom info for both)
Click (or Copy and Paste) and Follow the Instructions:
https://us02web.zoom.us/j/82519129761
Let's travel back in time to hear the fabulous Motown sound of Diana Ross & The Supremes!
Our program will include a brief introductory overview of The Supremes: Diana Ross, Mary Wilson and Florence Ballard.
During our online/virtual presentation there will also be an opportunity to discuss the music with other participants via Zoom.
The Supremes were an American female singing group and a premier act of Motown Records during the 1960s. Founded as The Primettes in Detroit, Michigan, in 1959, the Supremes were the most commercially successful of Motown's acts and the most successful American vocal group, with 12 number one singles on the Billboard Hot 100. Most of these hits were written and produced by Motown's main songwriting and production team, Holland–Dozier–Holland. At their peak in the mid-1960s, the Supremes rivaled the Beatles in worldwide popularity, and it is said that their breakthrough made it possible for future African American R&B and soul musicians to find mainstream success. Billboard ranked The Supremes as the 16th greatest Hot 100 artist of all time.
Florence Ballard, Mary Wilson, Diana Ross, and Betty McGlown, the original group, were all from the Brewster-Douglass public housing project in Detroit. They formed the Primettes as the sister act to the Primes (with Paul Williams and Eddie Kendricks, who went on to form the Temptations). Barbara Martin replaced McGlown in 1960, and the group signed with Motown the following year as The Supremes. Martin left the act in early 1962, and Ross, Ballard, and Wilson carried on as a trio.
During the mid-1960s, the Supremes achieved mainstream success with Ross as lead singer and Holland-Dozier-Holland as its songwriting and production team. In 1967, Motown president Berry Gordy renamed the group Diana Ross & the Supremes, and replaced Ballard with Cindy Birdsong. In 1970, Ross left to pursue a solo career and was replaced by Jean Terrell and the group reverted to being The Supremes again. During the mid-1970s, the lineup changed with Lynda Laurence, Scherrie Payne and Susaye Greene joining until, after 18 years, the group disbanded in 1977.
__________________________
This is a musical history program where we will provide the historical context of various topics with an emphasis on pop culture (as opposed to music theory) including selected video recordings from various artists.
The historical items will be provided via pictures and video so viewing the presentation on-screen is recommended, but you are also free to just listen to the music via audio-only.
Your host for this program is Robert Kelleman, the founder/director of the non-profit community organization Washington, DC History & Culture.
Donations Support Our Non-Profit Community Programs - Thank You!
PayPal: DCHistoryAndCulture@gmail.com
Venmo: @DCHistoryAndCulture
__________________________
Zoom Connection:
This educational and entertaining program is open to all regardless of age, geographic location, etc. and since it is an online/virtual event via Zoom you can connect from anywhere in the world.
Zoom events have a limit on the number of people that can participate and therefore the event may "sell-out" once a certain number of registrations has been reached.
Zoom Connection Link Will Be Emailed:
Login info will emailed several times beginning 24 hours prior to the event.
If you haven't received the Zoom connection 8 hours before the event please contact us.
Zoom Connection Suggestions:
Connecting a few minutes early is strongly recommended.
To join the event simply click the Zoom link and follow the instructions.
If clicking the link doesn't work try copying and pasting it instead.
Password not required.
Zoom may work better in some browsers/devices than others - if one doesn't work try another.
When all else fails please read and follow the directions. : )
Didn't Receive the Zoom Connection Info?
Check your spam folder, make sure you didn't sign-up with your other email address (personal vs. work, etc.), and also review the email settings on your Eventbrite account (you may have turned off our notifications)- link below:
https://www.eventbrite.com/account-settings/email-preferences
Additional Eventbrite Troubleshooting Link:
https://www.eventbrite.com/support/articles/en_US/Troubleshooting/did-my-email-send-invitations-order-confirmations-reminders?lg=en_US
_________________________
This program is presented by the non-profit community organization Washington, DC History & Culture:
"bringing people together to experience the history and culture of Washington, DC - and the world!"
For more entertaining and educational programs visit us at:
https://www.Facebook.com/DCHistoryAndCulture
https://DCHistoryAndCulture.Eventbrite.com
https://www.Meetup.com/DCHistoryAndCulture
http://www.youtube.com/c/WashingtonDCHistoryCulture
We look forward to seeing you - thanks!
Robert Kelleman
rkelleman@yahoo.com
202-821-6325 (text only)
History & Culture Travels / Washington, DC History & Culture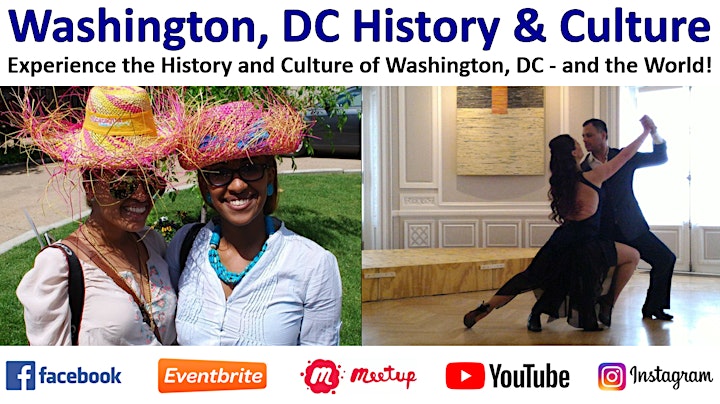 Organizer of Diana Ross & The Supremes - Music History Livestream Program