Description
Seaspice LIVE is proud to announce the performance of two time Grammy nominee Diana Fuentes.
---
SEASPICE LIVE is a line up of live musical perfomances by some of the most promising artists in the industry. The exclusive venue located on the banks of the Miami River will host in its new sound engineered, state of the art stage, an array of internationaly accliamed musicians.
Guests attending Seaspice Live will be able to enjoy the musical perfomance along with fine dining at its best, bottle service and an after party with live Dj after the show.
For dinner reservations and bottle service, call us at (305) 440-4200.
For more informtion and upcoming shows please visit www.seaspicemiami.com
About Diana Fuentes:
Diana Fuentes, the second Cuban singer songwriter signed on by Sony after Celia Cruz, is a leader within the flourishing generation of performers and musicians from Cuba. Her second album, Planeta Planetario, was a joint artistic collaboration with renowned Puerto Rican musician and producer, Eduardo Cabra (Visitante), member of the band Calle 13.
She started her musical career in 2001 after she joined the Afro Cuban fusion band Sintesis, who was nominated for a Latin Grammy in 2002 for the album Habana Flor de Piel and she went on to collaborate with musicians like Descemer Bueno (singer-songwriter of "Bailando") Carlos Varela (singer-songwriter of theme song "Una Palabra" of the movie "Men on Fire" starring Denzel Washington) Tommy Torres (singer ft "La Fortuna") Pablo Milanes and Joan Manuel Serrat (Cuba Canta a Serrat) to name a few.
Her latest single release, "La Vida Me Cambio" from her new Album, "Todo Esta Pasando" was a special collaboration with Gente De Zona; where both artists joined forces to create a summer hit single produced by Grammy award winner Motiff and filmed in Cuba by the famous director Alejandro Perez of "Bailando" and "La Gozadera". The single is an explosion of energy and happiness with colorful choreography which will make you get up and dance.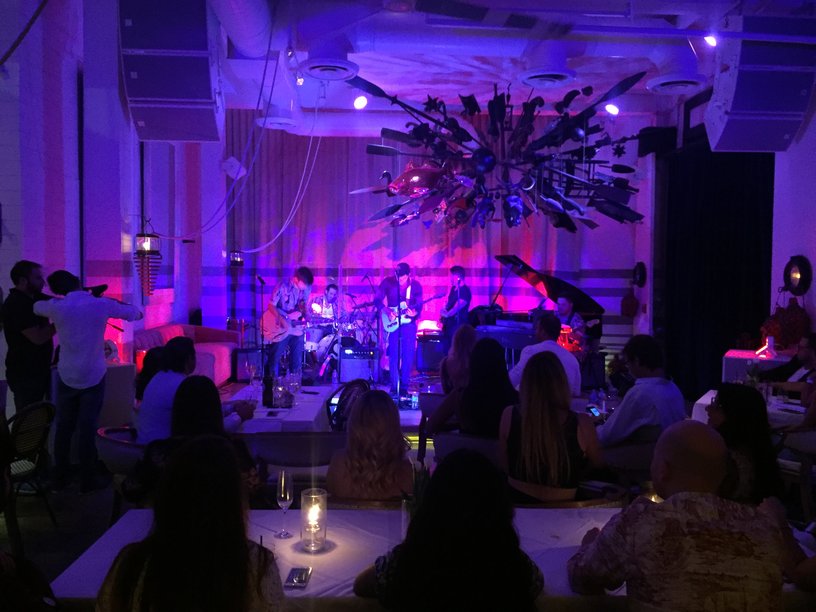 About Seaspice:
Located on the banks of the Miami River and nestled within a post- industrial warehouse, Seaspice guests are greeted by sophisticated nautical touches, contemporary architecture, subdued lighting and panoramic views. Both, the outdoor lounge and the spectacular indoor dining room, offer stunning views of Miami's downtown skyline.
A globally inspired menu, featuring an avant-garde twist on international cuisine, Seaspice offers the freshest products sourced locally and flown from around the world, all prepared in a unique visually-stimulating style.