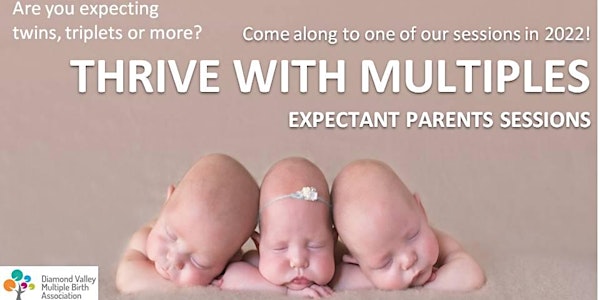 Diamond Valley Multiple Birth Association- Expectant Parents Session
Hosted by mum's & dad's of multiples- sharing their personal experiences and journey of bringing multiples into the world. Learn some tips!
About this event
An informative session to cover a wide variety of topics focused on the unique experience of multiple birth. From finding out the news that you are expecting more than 1, we explore all topics from feeding, sleeping, equipment, practicalities of having more than 1, play time, shopping (what to buy and not buy), hiring of equipment, mental health awareness etc. A friendly and informative session to give you some hints and tips to consider. Our mantra is 'do what works best for you and your family'. We will also outline the resources that are available (there are lots). Open to everyone. Come along and ask as many questions as you like or sit back enjoy the conversation as it unfolds. Dress code is active wear or PJ's. Session is via Zoom.