Diamond Platinmuz live on Stage in Louisville, Kentucky for the very first time
About this event
Afrobeat Mega Superstar DIAMOND PLATNUMZ USA TOUR 2021
About this event
Afrobeat Mega Superstar DIAMOND PLATNUMZ is having a USA TOUR in 2021 and for the FIRST TIME EVER he will be delivering a live Concert with his FULL LIVE BAND & DANCERS from Africa in Louisville, Kentucky at Diamonds Event Center
This is an opportunity for all Diamond's fans, Afrobeat and Music lovers to experience his unique performance.
Diamond won numerous awards at Channel O and the HiPipo Music Awards. Diamond is considered influential among his fans, and is said to be the most loved and decorated East and Central African artist at the moment.
Thanks for securing your tickets and also for spreading the NEWS.
SIMBA IS COMING TO LOUISVILLE, KENTUCKY!
* Please find below some of his best music videos .....
==> INFO: +1 502-379-5734 OR 502-269-4305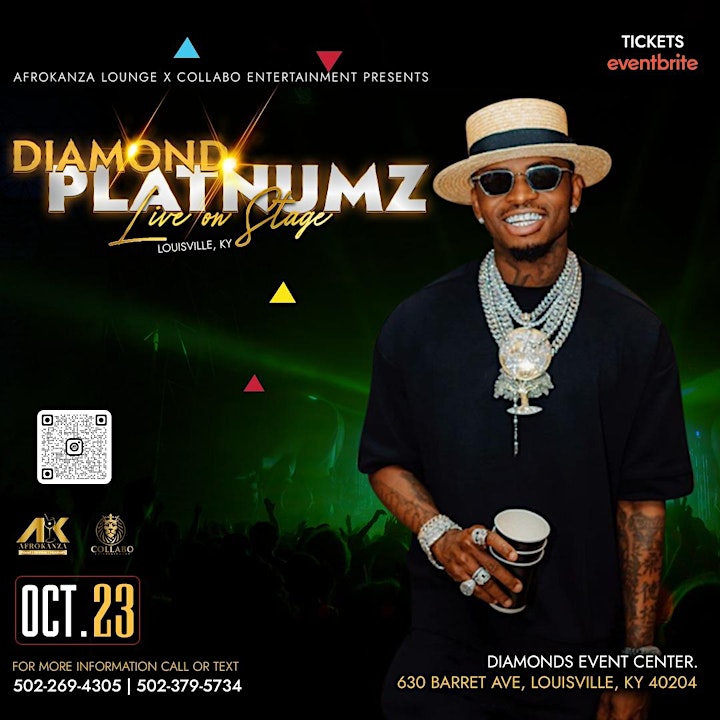 Organizer of Diamond Platinumz Live in Louisville