Diamond Dolls "How to Create Your EBOOK" with Divinity Chan & Social Savvy Gals-Coaching Offer

Thursday, October 2, 2014 at 3:30 PM

-

Friday, October 3, 2014 at 11:30 PM (PDT)
Event Details
DIAMOND DOLLS NETWORK PRESENTS AN AMAZING OPPORTUNITY TO LEARN HOW TO SELF PUBLISH AN EBOOK FOR YOUR BUSINESS!
Thank you for attending our eBook evening with the Dolls! 
30 MINUTE PRIVATE COACHING OFFER FROM DIVINITY CHAN AND SOCIAL SAVVY GALS! ENDS OCTOBER 3, 2014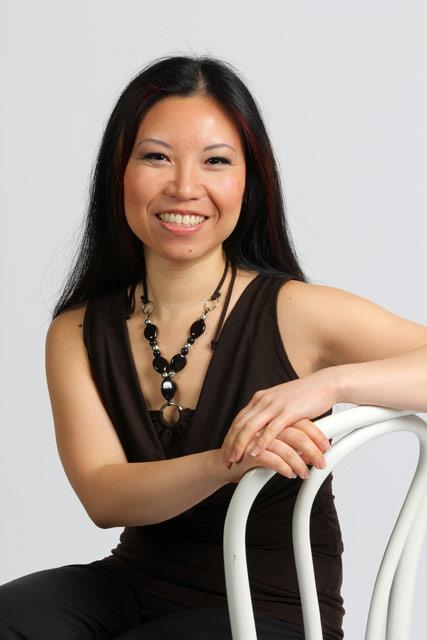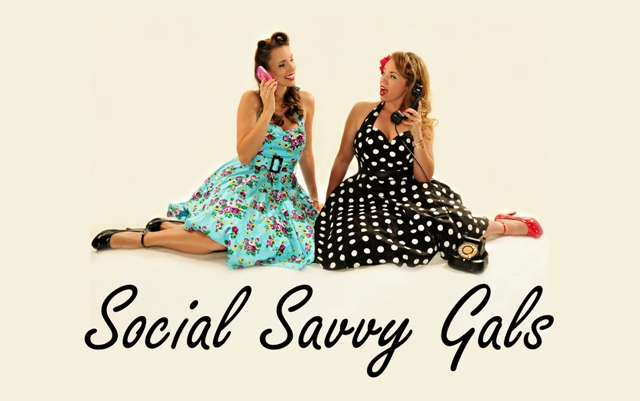 http://www.divinitychan.com/
http://www.thechocolatedate.com/
www.socialsavvygals.com

Registration:

Thank you for attending our event! 
SPECIAL DIAMOND DOLLS EBOOK EVENT!

Got a story you want to tell? A message you want to share with the world? Do you want to change people's lives with your expertise?

One of the amazing gifts your business can offer online is an eBook. Did you know once you publish a book you become a published author? Ebooks add credibility and increase your expert status in your target market's eyes. A great tool to elevate your business online whether you are selling your expertise that offer solutions to your customers' problems so they can sleep at night or growing your subscriber list to build and grow your tribe.

eBooks are a great relationship building and marketing tool that many of today's marketers, coaches, consultants, and entrepreneurs utilize in order to promote other services, programs and products. Imagine an eBook like a business card that also acts like your personal publicist/sales person who tells your story and promotes YOU on your behalf.

eBooks are easy to create on the computer from anywhere around the world and is very, very easy to download and view on any computer desktop, smartphone and ebook readers such as kindle devices. Your customers and clients can view your eBook 24/7 at their convenience without you having to be there. You can leverage your knowledge and expertise while building your business even while you sleep.

Let's work together to grow your business to the next level as Social Savvy Gals and Divinity Chan partner up for a fun filled and educational evening where you will learn simple tools and tricks of the trade in the business of eBooks.

Come prepared with your content and in our powerful session we will go over:

-simple steps you need to do from start to finish -effective and simple layout and design that stand out to showcase your expertise

-how to design your cover page and where to get images (free and paid)

-simple paid and free online tools and resources to help create and add finishing touches your eBook

Then, the Social Savvy Gals will complete the evening on how to market your ebook for online sales via strategic tools to help you sell right off your website and in your newsletter.

Come prepared for an interactive evening to help you boast your business, share your expertise to your audience and create the business you love.

**************************************************************************
BIO: Divinity Chan is the diva and creator behind the popular website The Chocolate Date and published author of The Chocolate Date ebook series. Currently available on the website and on Amazon Kindle is her ebook "Chocolate Rendezvous: Over 53 Fun & Creative Date Ideas Using Chocolate" that showcases her expertise in combining fun and exciting dating ideas with chocolate to make each date sexy and unforgettable; whether it's to bring back love and romance in an existing relationship or a new love interest. Coming soon to complete the series is "Taboo", "Hmmmm… So Good, So Bad", "Hot and Sticky" and "Sweet Nothings" - all great and refreshing ways to surprise a partner with an original and specialized token of affection.

She is also a savvy and practical business entrepreneur with a background in graphic design who have worked with small to medium size businesses in their corporate communications. Currently an artist known as the Art Diva who paints vibrant colored images inspired by spiritual messages that revitalize homes and office spaces but most importantly remind and inspire viewers of the joys of life and spur vision and creativity. Her focus is in the business of making people happy to help them realize their success.

ABOUT SOCIAL SAVVY GALS: Social Savvy Gals know all the ins and outs on how to use social media to market your passion! Monika and Julie are energetic women who will show you step by step how to use Facebook, Instagram and Twitter, and other creative ways to drive FREE traffic to your sites. They offer ebooks, free marketing tips and live workshops. You don't want to miss these gals!
********************************************************************************************************************************

For more information about Diamond Dolls Women's Networking Group, please visit: http://diamonddollsnetwork.com/
****************************************************************************************************

Have questions about Diamond Dolls "How to Create Your EBOOK" with Divinity Chan & Social Savvy Gals-Coaching Offer?
Contact MAB Ventures Inc.
When & Where
TBA



Thursday, October 2, 2014 at 3:30 PM

-

Friday, October 3, 2014 at 11:30 PM (PDT)
Add to my calendar
Organizer
MAB Ventures Inc.
MAB Ventures Inc. is an Arts and Entertainment Agency.
We are located in North Vancouver, British Columbia.
Our charity of choice is the  
Make and Break Arts Foundation 
Special & VIP Events
  Arts Programming & Education  
Exhibitions
Custom Artwork  
Artist Representation
 Promotions & Design
MAB Art Studio & Boutique Gallery is located in the heart of North Vancouver. We offer professional and experienced associates who will service all of your artistic needs. Whether you are in need of an original painting for your home or office, a forum to display your work, or are in search of a full service event planning team, our motivated and inspirational artists and entrepreneurs would be pleased to assist you with your every artistic vison and venture.
Diamond Dolls "How to Create Your EBOOK" with Divinity Chan & Social Savvy Gals-Coaching Offer