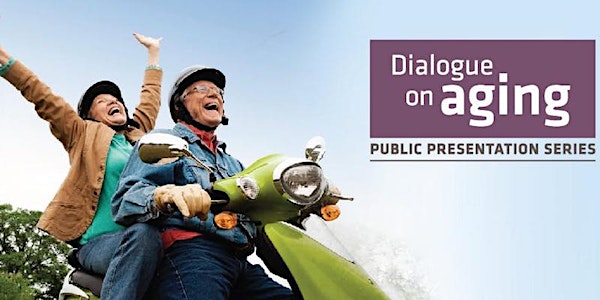 Dialogue on Aging: Public Presentation
When and where
Location
Vancouver Convention Centre East 999 Canada Place Vancouver, BC V6C 3E1 Canada
Description
JOIN US FOR A FREE PRESENTATION
Friday April 12, 2019

Sensory Health and Aging Well

Doors open at 5:30 p.m. Arrive early to enjoy refreshments and visit on-site exhibits.
Presentation 7:00 - 8:30 p.m.
Join us for a discussion with researcher Dr. Kathleen Pichora-Fuller.
How do our senses affect aging? What is the relationship between hearing, balance, falls, and cognition? Explore these questions and experience innovations in sensory research and technology during this engaging evening.
Dr. Pichora-Fuller's basic research program concerns auditory aging and her clinical research concerns audiological rehabilitation for older adults. She has earned an international reputation for her interdisciplinary approach in linking research on auditory and cognitive processing during communication in everyday life.
Come early if you wish to borrow a hearing assistive device for use during the talk.
For questions please contact: Conferences@providencehealth.bc.ca