Location
School of Visual Philosophy
1065 The Alameda
San Jose, CA 95126
Join us at SVP for Dana Harris Seeger's Creative Ambassador Project with Pilar Aguero Esparza for this month's creative conversation
About this event
This free lecture is brought to you by the School of Visual Philosophy and the City of San Jose as part of the Creative Ambassador project of artist Dana Harris Seeger. The Dialects of Art is a series of public conversations with local artists and professionals designed to share how they use their creative and cultural dialects in their art practice, careers and daily lives. Every Second Saturday at 2pm we will be exploring these topics and getting real with how artists can learn to use their own identity to build an authentic and engaging practice.
Our line-up of artists and professionals so far is:
March 12: Mighty Mike McGee, Past Santa Clara County Poet Laureate
April 9: Barbara Goldstein, Director of Art Builds Community
May 14: Michael Ogilvie, San Jose's Director of Public Art
June 11: Rajorshi Ghosh, Chair of the Department of Art and Art History, SJSU
July 9: Pilar Esparza, Artist, Arts Administrator and Arts Educator
Registration is free, donations are happily accepted to continue the program.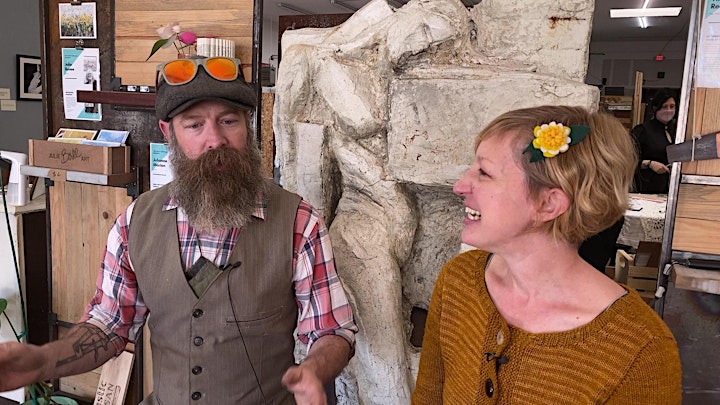 Dana Harris Seeger (right) being interviewed by Yori Seeger (left) for the first Dialects of Art Conversation. Dana discussed the roots of the project: inspired by how an arts institution can address issues of racial and gender inequity and how the arts in general can build a sustainable and authentic cultural ecosystem no matter where it is located by addressing the often misunderstood or subconscious dialects we all speak as artists and individuals.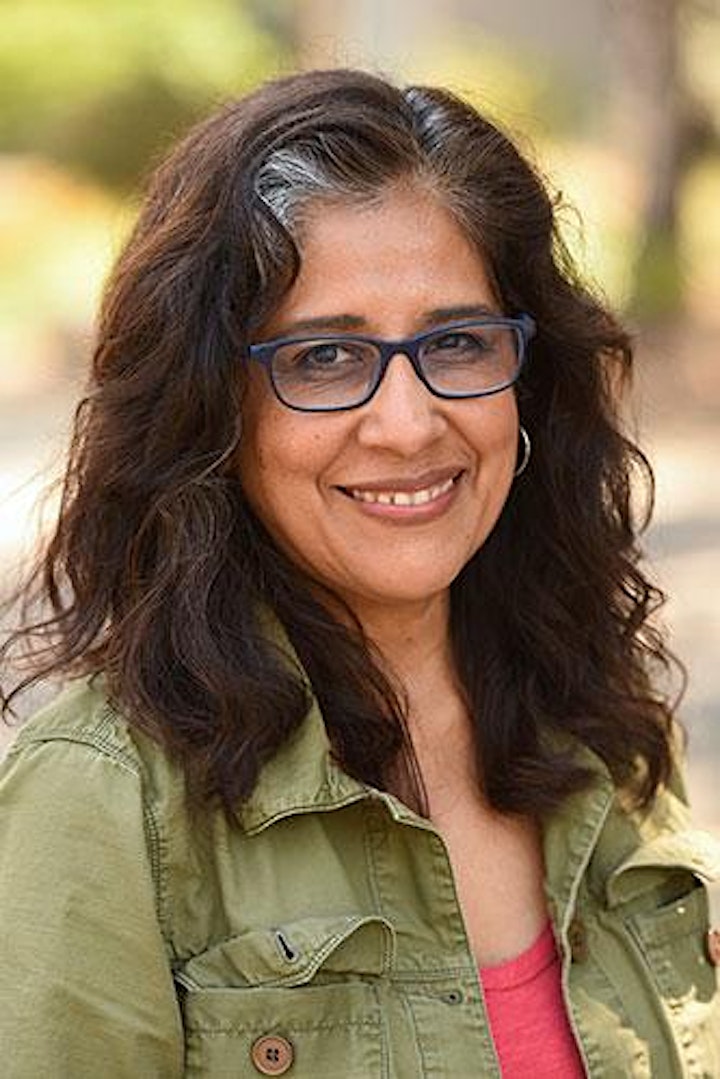 Meet your Speaker:
Originally from Boyle Heights in East Los Angeles, Agüero-Esparza was exposed to the potential and richness of materials and the love of the hand-made working in her parents' shoe shop. She received a BA in Art from the University of California Santa Cruz, and MFA from San Jose State University. Agüero-Esparza has been an active artist, arts educator and arts administrator in the Bay Area exhibiting her work in numerous institutions including the San Jose Museum of Art, Triton Museum, Yerba Buena Center for the Arts, The Santa Cruz Museum, MACLA, Palo Alto Arts Center, Galeria de la Raza, and the De Young Museum. In 2017, her work was featured in the exhibition The U.S.-Mexico Border: Place, Imagination, and Possibility at the Craft Contemporary Museum, Los Angeles as part of the Getty Foundation Southern California initiative Pacific Standard Time: LA/LA, an ambitious exploration of Latin American and Latino art. In 2019, the U.S.-Mexico Border exhibition traveled to Lille, France as part of the Eldorado Lille3000 arts festival. Sponsored by festival organizers, Agüero-Esparza traveled to France and worked with community members teaching huarache-making workshops at the Maison Folie Wazemmes.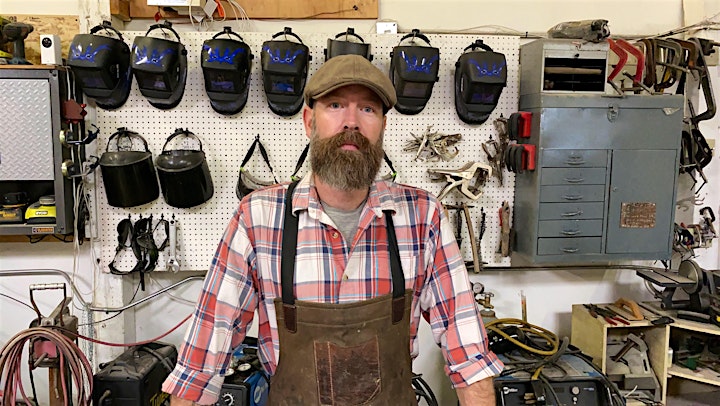 Meet your Interviewer:
Yori Seeger was born in Mt. Shasta and grew up in Santa Cruz, California. He has a BFA from the San Francisco Art Institute in Ceramic Sculpture. In 2013, Yori and his wife Dana opened an art studio and education center called the School of Visual Philosophy in San Jose, California. He is the President and Executive Director of the School as well as teaches sculpture classes there. Yori has been published in Ceramics Monthly, exhibited his work regionally and has his work in numerous private collections. He lives in Ben Lomond, California with his family.
Education is at the heart of my practice. I am a sculptor working in media and equipment that range from iron, cement and wood to laser cutters, pedagogy and the human experience. I incorporate any and all materials that I feel are appropriate in order to convey my ideas which focus primarily on the human figure. I deconstruct, re-orient and arrange elements to forge a connection with those who view my work.