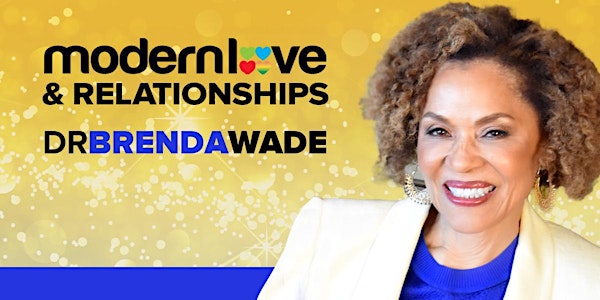 Diagnose Your Unfulfilled Sexual Desires: Introductory Training
7 breakthrough secrets to your deepest sexual pleasure yet
About this event
Tired of not getting the sex you want? Don't blame your partner or yourself, its not your fault. You lack solid education about sex.
Whether your are single, coupled, young or mature, you deserve a fulfiling sex life. Your sex patterns hold the key. Get ready for 7 steps to sexual freedom you never dreamed possible. Join us for this introductory training leading up to our full Saturday training on August 20th.
What are the real causes of sexual breakdown and dissatisfaction? Irene Fehr is here to tell us all about it because she experienced a profound sexual breakdown in her life which led her on a journey or discovery to discover what caused the breakdown and how to break free.
Joining me live will be Master Healer Gregory Joseph so start us on a journey of deep healing to help open our energy to the deeply satisfying sex life we know we long for.
Gregory Joseph is an internationally acclaimed intuitive healer, and seminar leader. Gregory has traveled around the globe to heal people of seemingly incurable diseases and many disabling physical and mental conditions. He has facilitated healing for international dignitaries, physicians, celebrities, and people just like you. Personal life tools are discovered that energize, motivate, and create a relationship with your True Self, your True Mind, and your True Relationships in the Universe.
Join us Saturday for the full intensive training and to meet Gregory Joseph live and our exclusive interview with Irene Fehr. Grab your seat now, don't miss out on Greg's deep healing presence and teaching.
Its Saturday August 20th, 10am-1pm PT:
https://www.eventbrite.com/e/diagnose-your-unfufilled-desires-tickets-385977588357
You will come to understand:
1. What sexual information and beliefs did you acquire when you were growing up
2. What sexual blocks are
3. What causes them
4. In depth sexual awareness
5. Learn the sexual ignition process
6. Learn your sexual bill of rights
7. Generate energy of ongoing expansion of sexual pleasure