Diablogato brings their "revved up greasy garage stomp with a swampy swing and a voodoo twang," to Boston's greasiest venue.
About this event
In the early winter of 2014 two punk rock war horses found themselves in a Boston rehearsal space with a pair of rockabilly hellions. Drew Indingaro on lead vocals and guitar is best known for his years touring with Lost City Angels and Chuck MacSteven on lead guitar with Wicked Whiskey. The rhythm section of Jesse Von Kenmore Mayer on drums and Johnny Custom on upright bass have a collective resume so extensive it reads like a Boston/Providence punk and rockabilly crime family rap sheet.
What started in that rehearsal space was really fun, really different, and immediately special. The songs that began to emerge had a sound that wasn't really punk and definitely not rockabilly. It was a revved up greasy garage stomp with a swampy swing and a voodoo twang. A few months later baritone sax player Kim Kendriken came on board as the band honed their sound and began to play out extensively.
The Summer of 2015 found Diablogato heading into Watch City Studios to record their self-titled debut album. The frantic energy and exciting urgency of their live set was captured by recording live to tape with minimal overdubs. Diablogato's tales of gasoline, larceny, & lust began to spread with the release of the album and the abundance of live shows that followed. Over the next 4 years the band preached their unholy gospel all over New England sharing stages with the likes of The Living End, The Nekromantix, The Blasters, The Delta Bombers, Legendary Shack Shakers, Tsunami Bomb, Jesse Dayton, Daddy Long Legs, Supersuckers, as well as multiple appearances at The New England Shakeup and JP Music Fest.
In 2017 they released a 7" single to follow-up the first album. "Paint The Devil On The Wall" is dark hypnotic warning that old sins cast long shadows while the B side, "Take The Ride" stands as a swinging ode to one of their patron saints, Dr. Hunter S. Thompson. In early winter 2018 Kim departed the band while the rest of the guys focused on refining their live show and writing new music. In 2019 they headed to Mad Oak Studios to record with the legendary Benny Grotto with State Line Records set to release this new chapter in the 'Gato lexicon.
The new album, "Old Scratch" represents all that Diablogato has become over the past 5 years. It contains five brand new original songs that each have different elements of punk, soul, rockabilly, country, gut-bucket blues, pure rock & roll, and even a touch of 60's fuzzed out psychedelia. And to pay homage to their hometown of Boston two very special cover songs. The album kicks off with "Blasphemy", a swampy hip shaking introduction to the latest incarnation of Diablogato and ends with a cover of The Ducky Boys' "Out Of The Rut" that sounds like the Brian Setzer Orchestra stayed up for a week boozin' and snortin' cheap speed and decided to have a go at a Boston street punk classic. There's some very special guest appearances from a few members of The Kings Of Nuthin', Spike Katz on piano and organ as well as Slick and Tom on horns. Also some soul shaking blues harp from Sonny Jim Clifford, and Mark Lind makes an appearance on "Out Of The Rut".
There's a party out on the edge of town where the downtrodden devils and wayward lost souls make their home. Everyone needs a little blasphemy.
The Devil's Twins
Let's set one thing straight for the history books - The Devil's Twins aren't like New England folklore, they are New England folklore, in the flesh.
The old tale goes something like this: two quasi-siblings make a ritual of raising mischief in leather 'n' lace, tangoing into the night, accruing an underground following called the 2Crew. With a home like "neo-puritanical" Boston, that kind of schtick just can't go unnoticed.
Formed in 2010, the pairing of Jeremiah John Louf and Nicole Coogan have meticulously chosen their sources of chaos - namely, the unwavering intensity and groove of longtime drummer Ryan Manning, plus the booming force of a horn section, courtesy of Eric Ortiz and Aitan Ben-Joseph.
To date, The Devil's Twins have released three stormy, rock 'n' roll noir LPs: their 2012 debut Handsome Devils, 2013's Old Fashioned Mischief, and the 2015 riot Consequences, along with the American Noir Vol. 1 EP and a handful of slick singles in the years in between. 2019's notable release "Love Vigilante" brings forth the full flavor of their smoky presence with a classic tale of hit-and-run romance.
Boston, to its often-uptight credit, has not only taken heed of their fashionable ruckus, but welcomed it. Since their debut, the group has garnered 11 Boston Music Awards nominations (and two wins), broken down genre barriers with Boston hip-hop giant Slaine on "Satan Stone," and advanced to the final round of the Rock and Roll Rumble in 2016, the city's most storied live rock competition.
Clawing their way into the new decade, their craft continues to age like a soon-to-be perfect barrel of brandy. Prior to quarantine, early 2020 saw the band share the stage with Local H and Soul Asylum, a feat to tack onto their track record of killer bills (which include Slash, The Misfits, The Addicts, Barrence Whitfield & the Savages, and July Talk, to name a few).
Their next body of work, set to be released as singles throughout the upcoming year, heralds a heavier and triumphant age for The Devil's Twins. Blending cool "feels-good-to-be-bad" tones with re-recorded old favorites, it's in 2021 that The Devil's Twins are poised to make their national debut.
And with a wink of bluesy charm, their new era will be upon us later this month when their new single "Bad Karma" drops on October 30.
That's exactly the beauty of The Devil's Twins: they're one Massachusetts urban legend that's still being written.
Victoria Wasylak
Music Editor, Boston — Vanyaland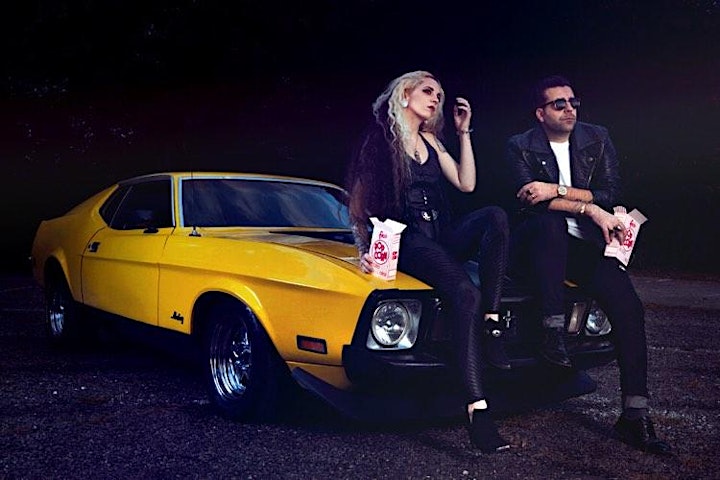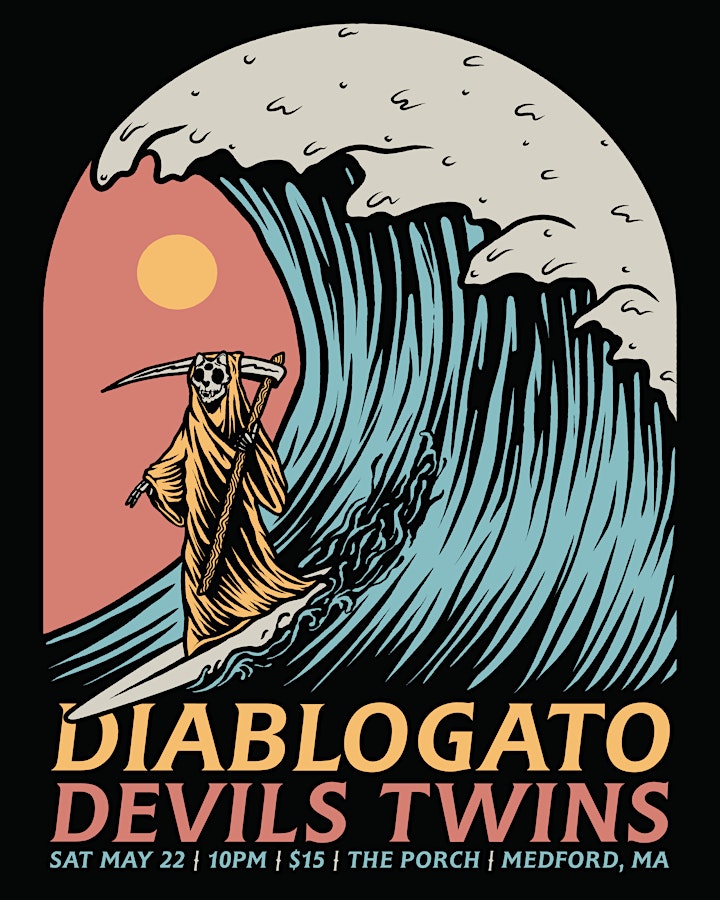 Performers
Date and time
Location
Refund policy
Organizer of Diablogato with special guests The Devil's Twins (acoustic)