Description
SHOW HOURS: SATURDAY, SEPTEMBER 16 FROM 10AM TO 5PM AND SUNDAY, SEPTEMBER 17 FROM 10AM TO 4PM
TICKET GOOD FOR BOTH DAYS!
Due to construction, parking close to the gym has been reduced. You may use the Del Valle Adult School parking lot, however it is .4 mile walk. We suggest carpooling if possible.
This will be our fourth quilt show at the Tice Valley Community Gymnasium, 2055 Tice Valley Boulevard, Walnut Creek, California. We moved to this location in 2011 and have had very successful shows.
Featured Artist -

Diana McClun
Diana's McClun's career as a quiltmaker blossomed in mid-life, inspired by her mother and grandmother's fascination with fabric and quilts. As a toddler playing in her mother's kitchen, Diana recalls playing with fabric scraps kept visibly in the flour bin to amuse her while her mother worked.
With a college Wool Growers and 4-H scholarship, Diana found the University of Idaho the place to study clothing and textiles. In 1970 she enrolled at San Jose State University to pursue studies in Fine Arts. Eventually her love of fabric led her to San Francisco State University and the further study of textiles. By 1980 Diana was ready to abandon the teaching of tailored garments and pursue a dream working in the creative art of quiltmaking.
In 1980 Diana opened Empty Spools in Alamo, California, a shop centered around fabrics and quiltmaking but with an emphasis on classroom teaching. It became evident that a textbook was needed for the students, so she and her shop manager Laura Nownes co-authored Quilts! Quilts!! Quilts!!! cited by many as "the quilting bible".
The success of Quilts! Quilts!! Quilts!!!, led them both to co-author an additional seven books, a PBS series, and videos, all on the art of teaching quiltmaking. She has traveled all over the world teaching, and her books have been translated into seven languages.
Diana also co-founded Empty Spools Seminars at Asilomar where she served as director for 25 years until her retirement in 2011. She now takes classes at the Seminar as a student, learning new ideas and techniques, and creates original quilts.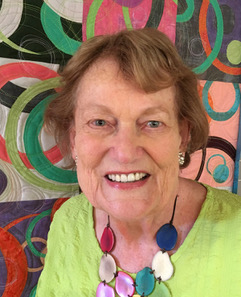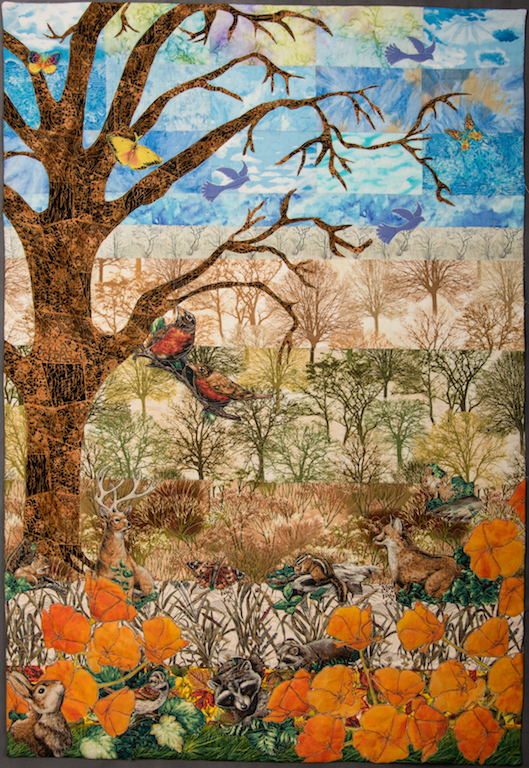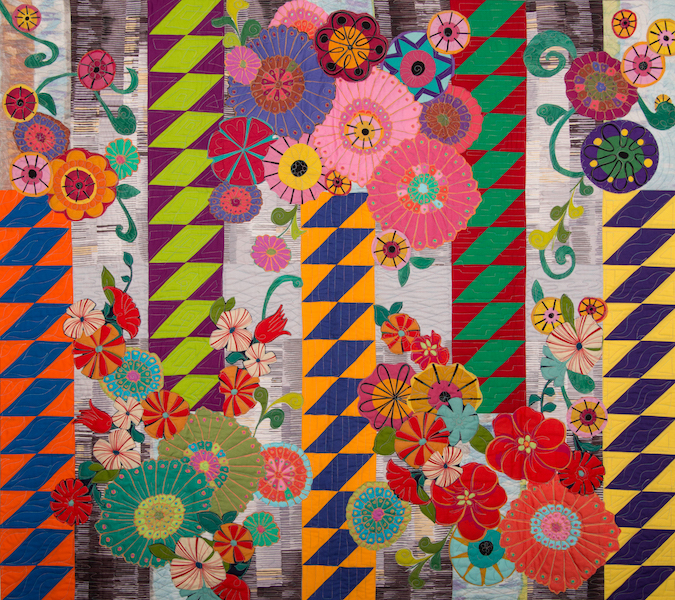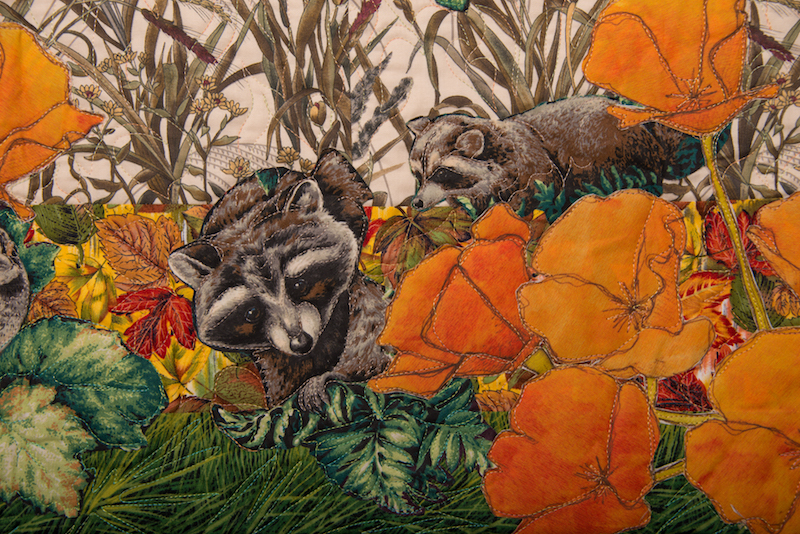 Show Highlights
Over 200 Member Quilts Displayed

Over 20 Vendors

Raffle Baskets

*DVQ Opportunity Quilt Raffle Ticket Sales

Members' Quilt Challenge "Painted Ladies"

Food Vendor on Site
-------------------------------------------
* Opportunity Quilt Below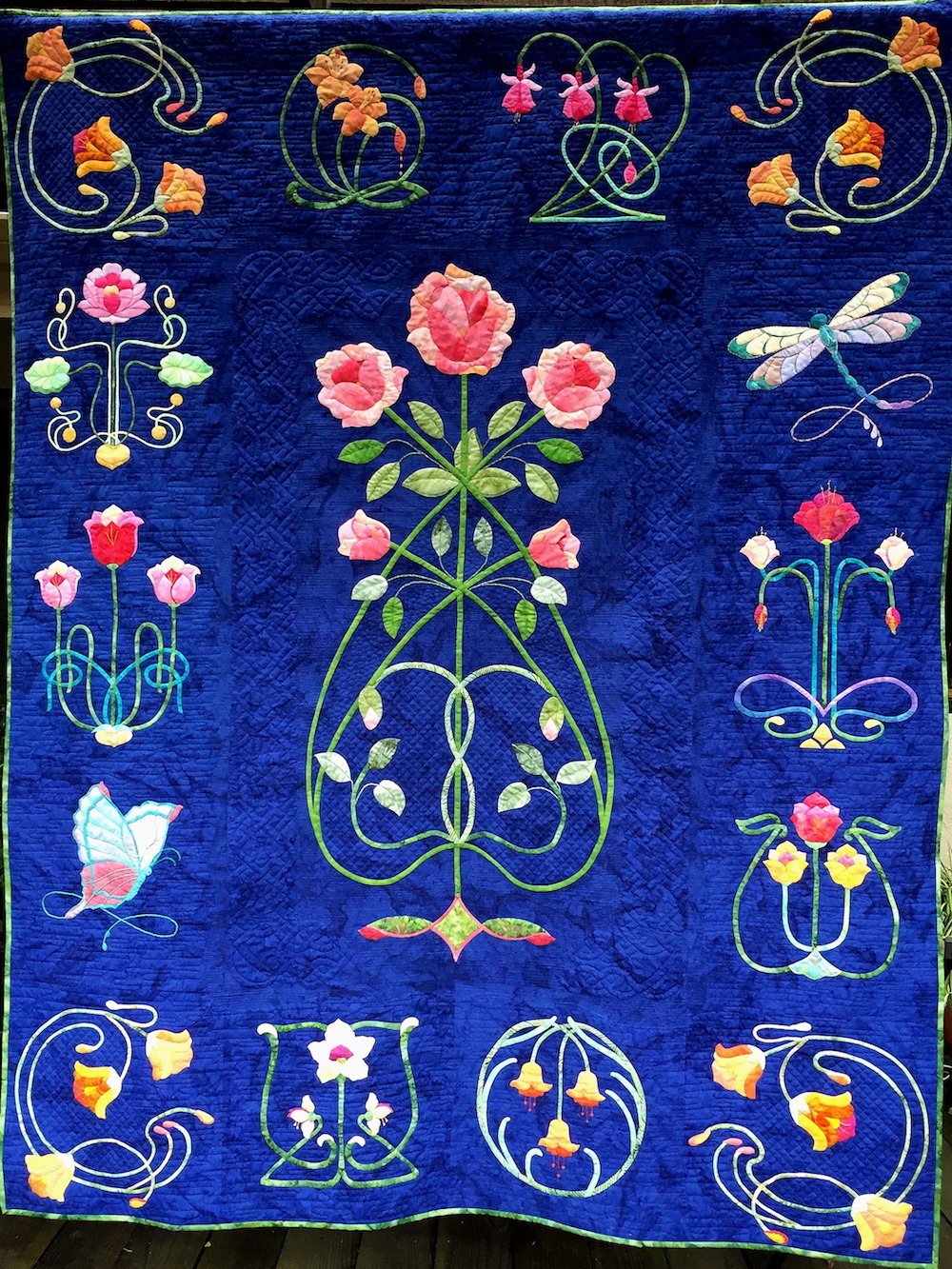 2017 Quilt Show Vendors (Updated July 12)
Always Unique Hand Dyed Fabric - www.alwaysuniquefabric.com - Hand dyed fabric, yardage on bolts, a few patterns and kits.
The Cotton Patch Sewing & Quilting Store - www.quiltusa.com - Bernina, Handiquilter, Janome sewing machines, fabric, books, patterns and enthusiasm.

Bay Area Comfort Footwear - www.BayAreaComfortFootwear.com - Comfort/customized sandals & shoes for long arm quilters, quilt store employees, and quilt show attendees.

Carol's Zoo / Carol Cruise - www.carolszoo.com - 2 pattern piece animal patterns, faux fur, kits, safety eyes/noses, spirit doll patterns and kits.

Classy American Design Walls - www.classyamericansdesignwalls.com - Design walls, lights and kits.

Creative Ps & Qs / Pernille Gutschick - www.creativepsandqs.com - More than 100 batiks, specialty fabrics, and her own line of patterns and kits.

Designer's Needs - DesignersNeeds@gmail.com - Dupioni silks, hand beaded jewelry and hand woven purses made from grass.

Fabrications - paulafab@earthlink.net - One of a kind and limited edition art jewelry made from quality quilting fabrics and vintage kimonos.

Global Good Fair Trade - www.globalgoodfairtrade.com - Hand-crafted, fair trade certified products: baskets, textiles and more.

Global Marketplace - www.globalmarketplace.com - Fair trade quilts, jewelry and crafts.

Just For Fun Hand Weaving & Polymer Clay - www.dottycalabrese.com - Handwoven scarves made of silk, wool, cotton & rayon; bobbin jewelry; buttons, barrettes, pins, earrings, bracelets, necklaces, eyeglass holders & needle cases made from polymer clay.

Knit This, Purl That - www.yourknittingplace.com - Yarn, imported mostly, some local hand dyed yarn and dyed in America yarn, knitting supplies, crafting bags and supplies, and kits that include yarn and pattern.
Nancy Mana - quiltinan@sbcglobal.net - Vintage quilts & tops, vintage chenille bedspreads and other vintage textiles and vintage small collectibles.

Needleworkers - lamcauliff@sbcglobal.net - Hand crafted accessories, children's knitted hats, fabric bowls, needle cases, and pin cushions.

Nevada Quilt Stuff - www.nvquiltstuff.com - Wide-back fabric, batiks, blenders, Superior thread, notions, creative grid rulers and Martelli tools.

Not Just Quiltz - www.NotJustQuiltz.com - Aboriginal and batik fabric, kits, patterns, notions and KKB scissors.

Patsy Steele Chan - www.stitched2last.com - Reversible washable quilts, pillows, oven mitts, potholders, and baby sets. All zig zag stitched.
Paula Shepard - psgs60@sbcglobal.net - Mini dolls, quilted totebags, pockets, wall hangings, table mats and knitted items.
Pegboard Highway - pegboardhighway2@yahoo.com - soft quilted clothing and unique gift items.
Sugar N Spice - SgrNSpc.us - Toffee, chocolate truffles, chocolate pretzels and cupcakes (door prize each day: 1# of toffee)
The Sewing Machine Shop - www.sewingmachineshop.com - Bernina, Babylock, Janome and Juki sewing machines and sergers.
Twice Nice Shoppe - twiceniceshop@gmail.com - Singer Featherweight sewing machines and sewing machine accessories.

Wooden Gate Quilts - www.woodengatequilts.com - Fabric, sewing notions, books and patterns.