Dia de Los Muertos Painting with Water mixable oil. Free workshop.
Free workshop. Learn and enjoy creating a portrait of a loved one for the Day Of The Dead using the water-oil media. Great for beginners.
About this event
The Day of the Dead (el Día de Los Muertos), is a Mexican holiday where families welcome back the souls of their deceased relatives or friends. During the workshop you will create your own personal and memorable portrait of a departed loved one or if you would like to honor a deceased person you admire, such as an artist, a musician, a singer of your choice.
The workshop will be facilitated by the local artist Jose Angel Hernandez with some quick demos of techniques and one-on-one assistance. It is a bilingual instruction (English and Spanish)
All art materials are provided, including an 8" by 10" canvas. Bring a photo portrait for reference.
El Dia de los Muertos es una antigua tradición mejicana para homenajear y darle bienvenida al espíritu de los antepasados y seres queridos.
En este taller de arte usted tendrá la oportunidad de crear una pintura personal y memorable de su querido difunto. Este puede ser un miembro de su familia o alguien que haya muerto y usted admire, por ejemplo, un artista, músico, cantante…
Este taller será dirigido por José Ángel Hernández, conocido artista local, que demostrará la técnica para desarrollar la pintura y asistirá a los asistentes de manera individual. Instrucciones en inglés y español.
Todos los materiales necesarios serán suministrados, incluyendo 8¨x10¨ lienzo. Traiga una foto para referencia.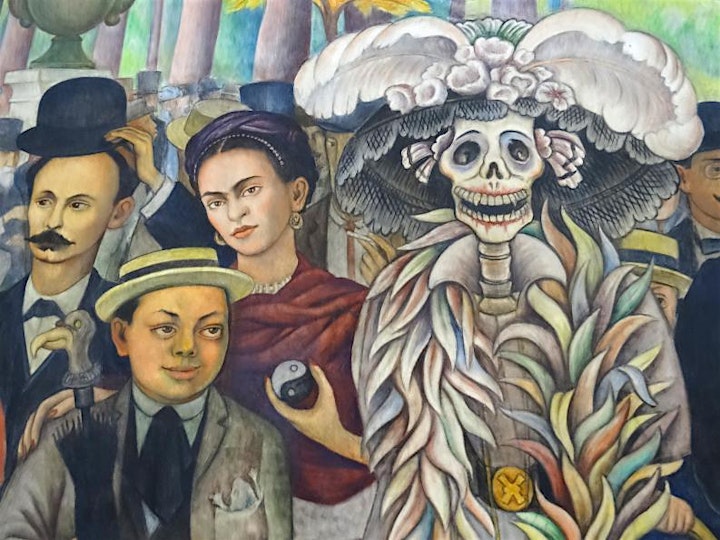 Organizer of Dia de Los Muertos Painting with Water mixable oil. Free workshop.
The Visual Art League of Lewisville  (VAL) is an all-volunteer organization with members who share an interest in the visual arts and fine crafts.  We are a small but very active organization and has been in existence since 1978. Membership includes artists, students, educators, and those art advocates wanting to support the local arts community. 
 We organize multiple members shows each year, providing local artists the opportunity to showcase their work. We provide free art workshops to the community, invite visiting artist to give lectures, and educational art activities.