14th Annual Dia de los Muertos at the ESB-MACC
About this event
The Emma S. Barrientos Mexican American Cultural Center presents our annual Dia De Los Muertos celebration!
This year's festival will be held in person on November 1st & 2nd from 5PM-9PM featuring community altars, sugar skull kits, calavera face decorating, food trucks, live music, dance performers, and so much more!

and more!
Hosted by: Juanita Buenrostro, Wendy Daza, and Veronica Fierro (Univision 62/Qué Buena 104.3 FM/Amor 107.7 FM)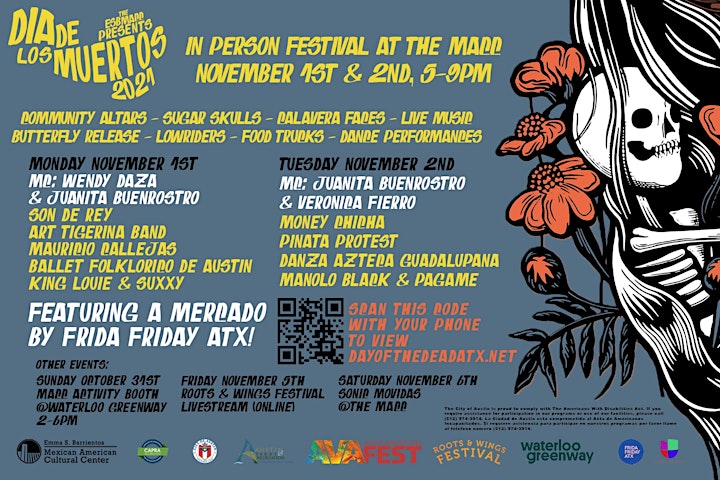 Tuesday, November 2nd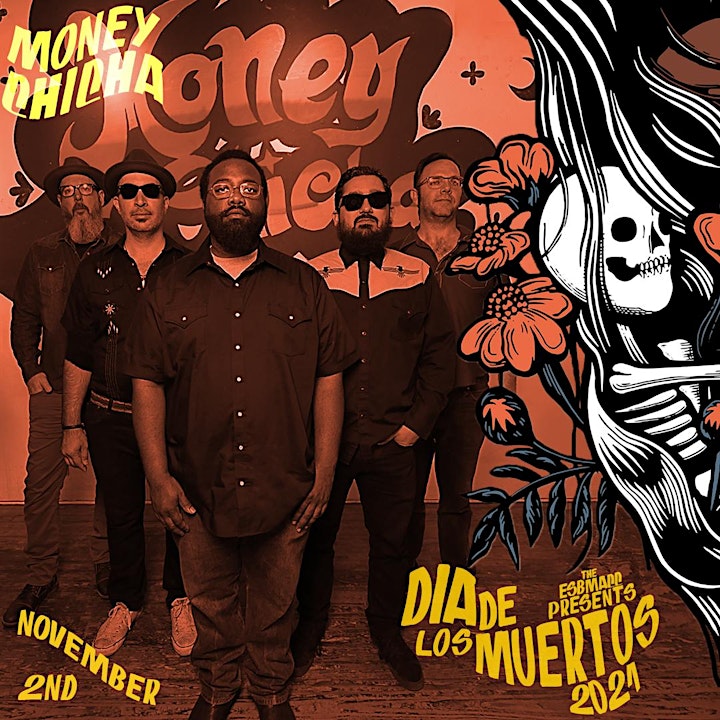 Money Chicha is an Austin, Texas based group featuring members of the Grammy-award winning Latin orchestra Grupo Fantasma and its offshoot funk outfit Brownout which performs a fuzzed-out, reverb-drenched and percussion-heavy style of music inspired by the sounds of Peru and Colombia in the 60s and 70s. This style of music, sometimes called "chicha" music, is known for its infectious Latin beat, its psychedelic, surf guitar pyrotechnics and its melodies influenced by the indigenous culture of the Andes mountains.
The group's sound is derived from the exhilarating syncopations of congas, cowbell and timbales, the gritty tones of combo organs and vintage synthesizers, effects-laden guitar melodies, insistent basslines and a healthy dose of trippy effects. Money Chicha is a modern translation of this South American musical style interpreted by highly skilled veterans of America's most vibrant music town. In their capable hands, the "chicha" genre takes on a new and unique character, guaranteed to move one to both dance and listen, entranced by the undeniable rhythms and virtuosic displays of musicality.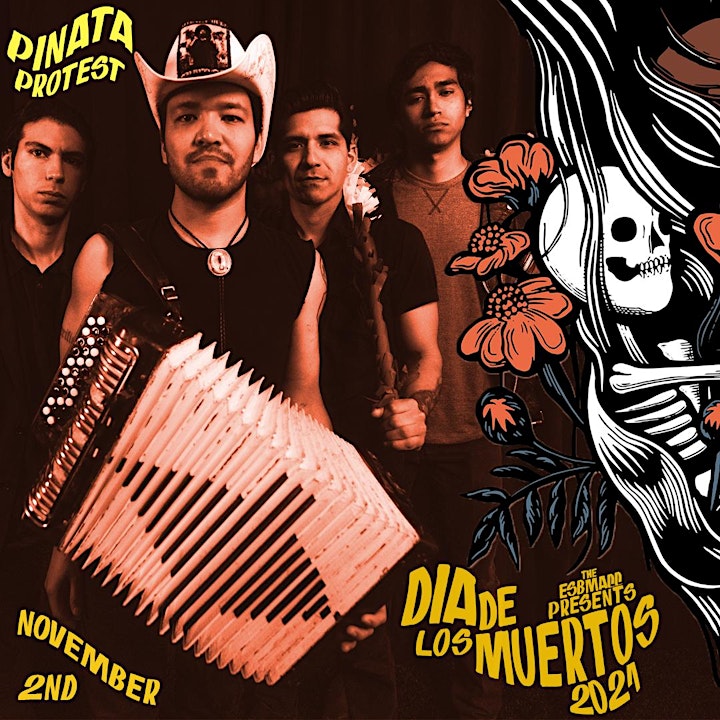 Piñata Protest is an accordion powered Tex-Mex punk rock band from San Antonio, TX. Piñata Protest combines the lively sounds and traditional rhythms of the Mexican button accordion with the upbeat tempos and attitude of punk rock to produce a unique and wildly eclectic mix of aggressive yet melodic songs that are sung in both Spanish and English. Adding to their sonic performances that ignite crowds to mosh, skank, and twirl their dance partners around is their energetic and impassioned live show.
Piñata Protest was founded by the Mexican-born singer and accordionist Àlvaro Del Norte. The band includes Regino Lopez on electric guitar and vocals, Richie Brown on electric bass and vocals, and Chris-Ruptive on drums and vocals.
For over ten years the quartet has maintained a busy schedule of performing and touring throughout the United States, Canada, and Mexico with a wide range of musical acts such as The Reverend Horton Heat, Mariachi El Bronx, Molotov, Guttermouth, Voodoo Glow Skills, Brujeria, The Toadies, Ramon Ayala, The Blasters, Authority Zero, Agent Orange, Molotov, Ozomatli, Mustard Plug, The Blasters, Wayne Hancock, and Girl In A Coma.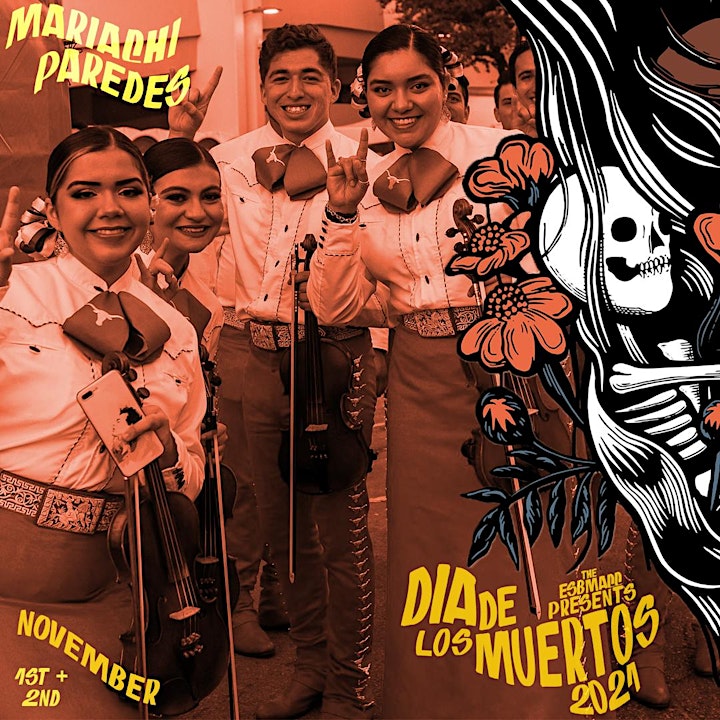 Mariachi Paredes de la Universidad de Texas was founded in 1977 by a group of graduate students, honoring Dr. Américo Paredes (1916-1999), a seminal figure in the study of borderlands history, Mexican American Studies, and Postmodernist anthropological studies. The ensemble's purpose is to provide a social, cultural, and historically aware space for students, enriching their lives through the study and performance of Mexico's national music. The students have the opportunity to share their music by performing on campus, throughout the greater Austin area, and around the state. They have been invited to perform at the largest mariachi festivals in the state including the Mariachi Vargas Extravaganza (San Antonio), UTRGV's FESTIBA Mariachi Festival (Edinburg), and the Charro Day's Festival and Grand Parade (Brownsville). As the group has met unforeseen challenges because of the pandemic, they continue to remain active through remotely recording music and providing virtual entertainment for community events. Mariachi Paredes has been under the direction of Mónica Fogelquist since 2018.
Monday, November 1st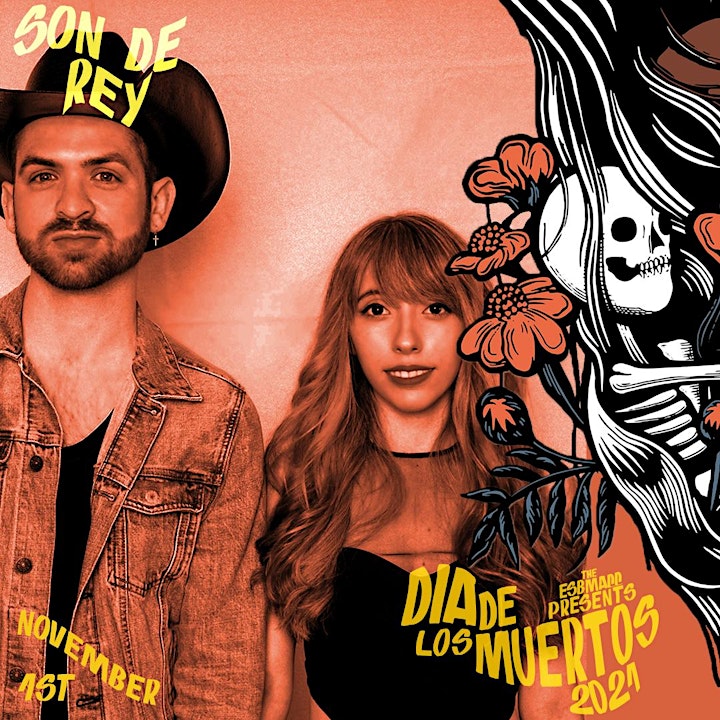 Son de Rey is a Latin Alternative band based in Austin, Texas, and has been cultivating a style that combines Cumbia and Salsa with Pop-Electronica beats creating a contemporary and powerful original sound.
United by a love for Latin music, and Mexican-American heritage, Son de Rey has embarked on a remarkable, musical journey, composing songs that reflect their personal hardships and emotions, blending traditional sounds from their Latin heritage, with mainstream American influences. Son de Rey is also known for the colorful Latin Legends tribute to Selena, Juan Gabriel, Celso Piña, and Grupo Mazz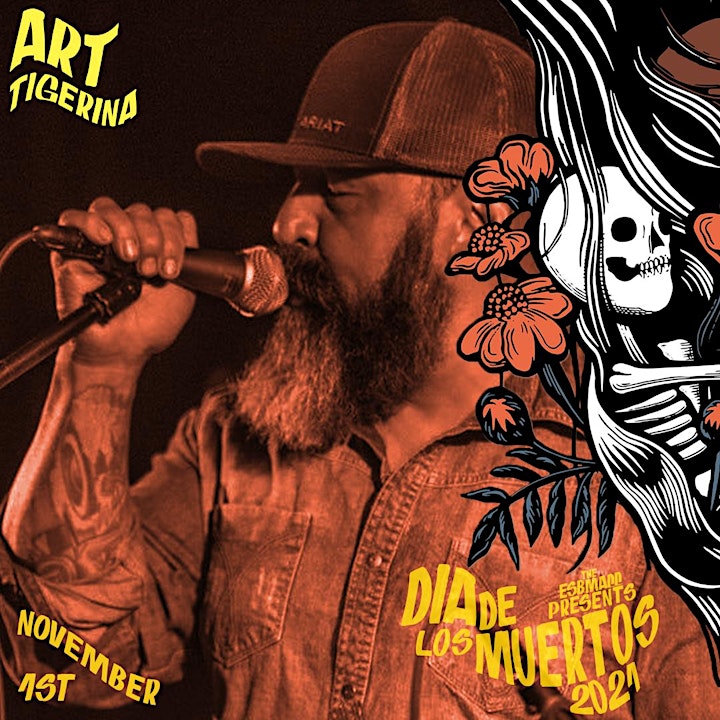 Art Tigerina, originally from Bryan/College Station, Texas, is an energetic and soulful vocalist who has entertained thousands in a span of 3 decades. Tigerina remembers his first musical influences coming from his dad, Trinidad Tigerina and brothers who were always in bands and playing music. He also recalls the truck stop his mom worked in, where out of necessity; he'd accompany her to work. "I remember late at night hearing all the old country songs on the juke box- I didn't realize it then, but those songs shaped my taste in and longing for playing music."
In the early 90's, Art made a big decision to move to San Antonio, TX with the hopes of furthering his singing career. In San Antonio, Art was successful in playing with a number of great bands- La Venganza Band and CityView Band to name a couple. It was with CityView Band that he found a real break and recorded a CD with them called "Vueltas y Vueltas". This title track was a great hit for not only CityView, but later it was re-recorded with Grupo Vida where it found even greater success.
In 1997, with the exit of Eddie Gonzalez, Art was asked to try out for well-known Grupo Vida. After only one audition, he had found what would be his musical home for the next 17 years accomplishing many things. 10 albums were recorded, including 3 Grammy Nominations. Awards included TTMA Show Band of Year, and TTMA Male Entertainer (and Vocalist) of the Year Award nominations for Tigerina. Art and Grupo Vida were also blessed to do a year-long tour opening up for the DIXIE CHICKS playing TEJANO music to thousands throughout the country.
Art is an incredible showman and vocalist and with his new band, The Art Tigerina Band, he has had a very successful solo career. Art released his first solo album in late 2017 titled "De Mi No Te Olvidaras." We anticipate it is one you will indeed not forget. In 2018, Art was awarded "TMA's Male Vocalist of the Year," a well-deserved honor he will always be grateful for and proud of.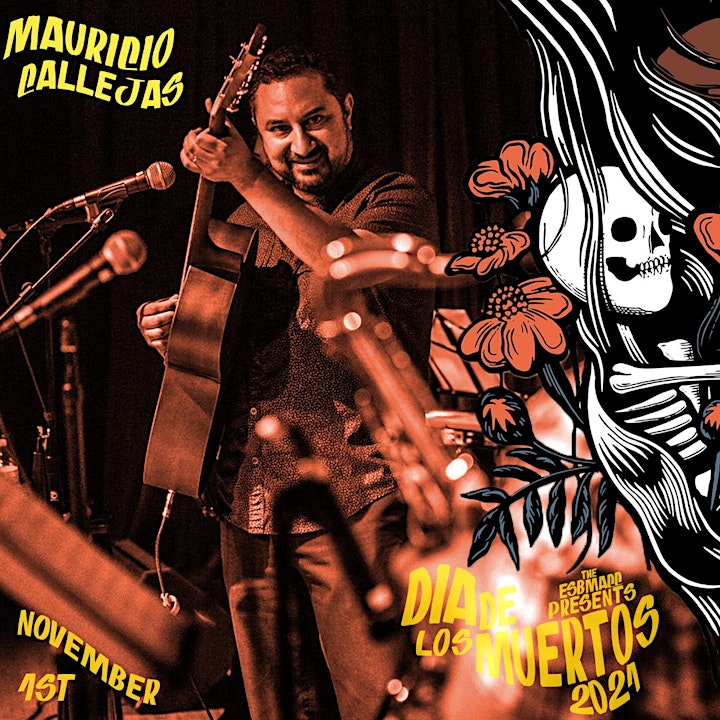 Mauricio Callejas is a troubadour from El Salvador. With beautiful lyrics, Mauricio sings about daily life, simple things that happen right before our eyes.
Mauricio Callejas has published 5 albums, his first solo CD "Cosas de la Calle" published in 2002 in El Salvador, then he moved to Austin, Texas to continue his studies and pursue a professional career in songwriting and recording. He recorded a second album, Magico, in Austin TX in 2008 produced by Stephen Doster. His third album came on 2012 "Helado Pop" was co-produced by Michael Ramos and Mauricio Callejas in Austin Tx. In 2016 published a limited edition EP "Preambulo" with 6 songs that served as a preamble of his next album "Crisis" published in 2020.
After more than 20 years creating songs and working on his music, Mauricio has performed in different venues in Latin America , the United States and Canada.
He is the founder of the first songwriter directory of Central America, www.centroamericanto.net and produces a weekly radio program that is broadcasted from different radio stations around the world. Mauricio is also the founder and producer of the annual Central American singer-songwriter festival "Centroamericanto Fest" in Austin TX.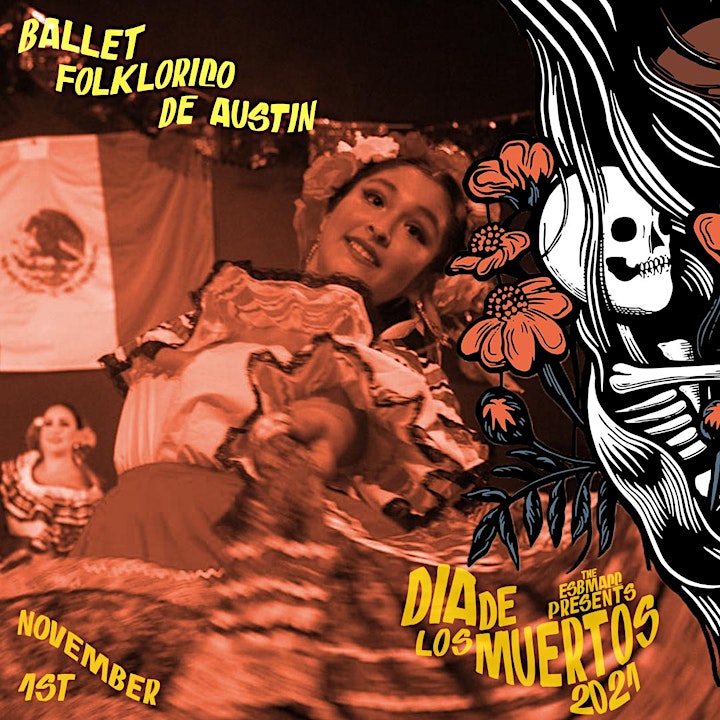 This educational dance company is run by Edgar Yepez of Oaxaca, Arte en Movimiento. He creates a space created to promote the cultural identity of Oaxaca in Texas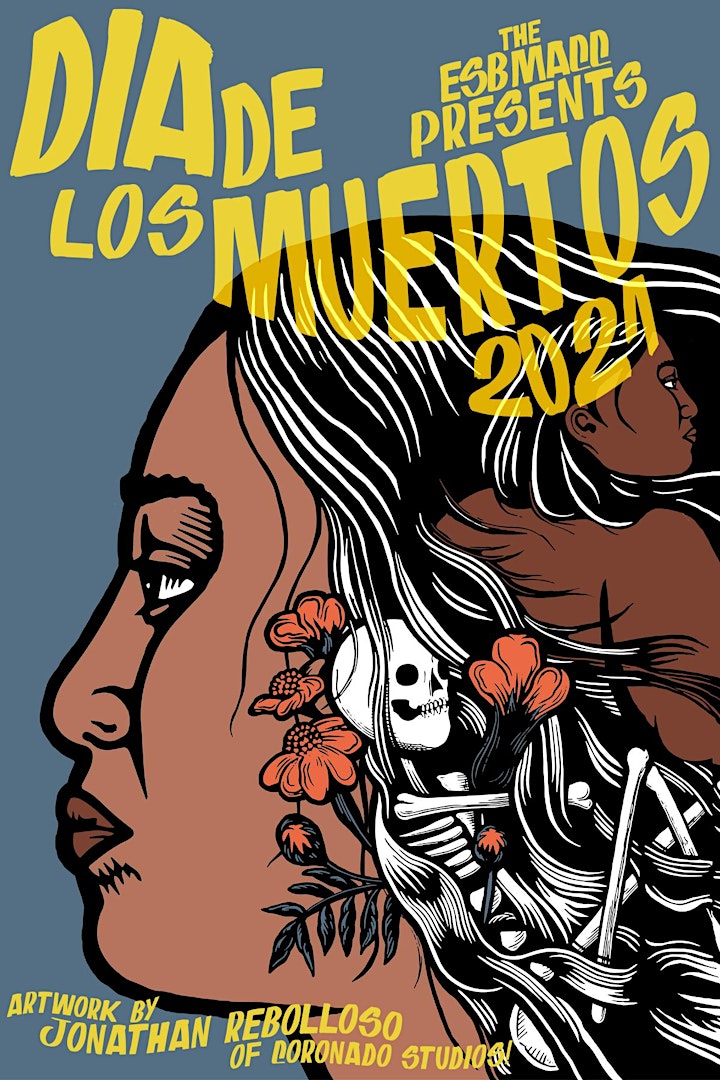 Organizer of Dia de los Muertos 2021