Description
Join Us For An Exciting And Immersive Meditative Experience.


THIS EVENT IS SOLD OUT !! WAIT LIST OPEN
---
Inspiring key note speakers.
Amazing display of neuroplasticity for kids
Guided masterclass in meditation.
---


FAQs

---
What time should we arrive at the event?
Please arrive at the venue by 1:45pm to complete registration and pick up your tote bags. The doors to Prudential Hall open at 2:30pm.
Those arriving after 2:55 pm may not be able to join the program.
What about parking?
Parking onsite at is the best option. It is paid parking offered by NJPAC. Parking takes 15 minutes, so please plan for parking.
https://www.njpac.org/plan-your-visit/buy-parking
Are there ID or minimum age requirements to enter the event?
The minimum suggested age is 15 years. For children under 15 years age, we recommend relaxation and Brighter Minds excercises.
At the event, all children under 15 will be participating in a Brighter Minds session at the Chase Room (Tier II). It is recommended that one accompanying parent be with the child. Those over 15 years will be participating in guided meditation.
What are my transportation options for getting to and from the event?
Click the below link to find directions (opens in a new window)
https://goo.gl/maps/WnJwLJUmCcKwiCos9
How can I contact the organizer with any questions?
Please send in your questions to njmeditates@heartfulness.org with the subject line "Question".

Is there a fee to enter the venue?

No. The event is FREE.
What can I bring into the event?
Register with your friends and families and make it an amazing evening.
Do I have to bring my printed ticket to the event?
If you can bring a printed ticket its great. If you can't that's fine too. Come on over and we will take care of locating your tickets.
Can I update my registration information?
Yes.
Can I make a donation?
Yes. Thank you for considering. All donations are tax exempt. Here is a link for you to make a donation to the Heartfulness Institute: https://donations.heartfulness.org/heartfulness-institute-donation-usa/
Inspiring key note speakers.
Amazing display of neuroplasticity for kids
Guided masterclass in meditation.
---


Answers to important questions like:
Why to meditate on the heart?
What is the best time for meditation?
How much time should I meditate?
How to set up guided sessions with my trainer?
---


The Practice of Heartfulness
Learn Heartfulness Relaxation for physical-mental coherence and calm, followed by Heartfulness Meditation on the source of light in your heart to take you deeper within.


Relaxation.

Learn the Heartfulness Relaxation for physical-mental coherence and calm and use it anytime to de-stress.

Rejuvenation.

Learn a simple end-of-day rejuvenative cleaning method to detox your mind to let go of stress and complex emotions and mental conflicts.


Connect.
Learn the process to listen to the heart's voice to observe your deepest feelings and make wise pragmatic life choices.

Key Note Speakers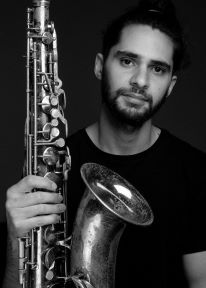 As both an accomplished Saxophonist and Bansuri flute player, Pawan Benjamin stands at the intersection of profound musical traditions. Rooted in Jazz and Improvisation, his pursuit of learning later led him to the Bansuri Flute and a deep study of Nepali Folk and Indian Classical Music. His unique perspective into these legacies of music has allowed him to work with a myriad of world-class artists, and perform and teach around the world.
At Dhyanotsav, Pawan will tee off the program with a musical invocation to inspire us on the breath taking journey that awaits us through the afternoon.
---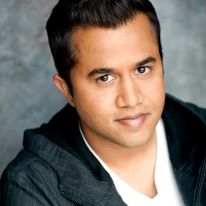 Omi Vaidya, a popular American actor, very well known for his various sitcoms and his performance in the Bollywood hit 3 idiots is also a Heartfulness Meditator. Omi will be speaking at the event about a topic very close to all our hearts, "children". He will share the dias with the kids from Brighter Minds to showcase to the world the amazing skills and capabilities that are harnessed in children through a regular practice of these brain excercises.
---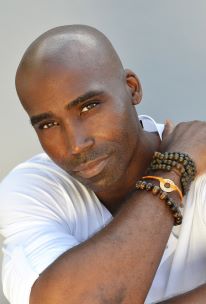 Keith Mitchell is a motivational speaker, yoga master, mindfulness coach, and meditation guru. In his former life, Keith was a professional football player of the highest caliber. He received several accolades including being chosen to play in the first Pro Bowl and named an All-Pro player. When a severe, spinal injury ended his career, he turned to his breath and the power of meditation. Thus began his path of self-awareness, personal growth, and helping others to achieve the same. He has traveled all over the world, coaching people in the craft of mindfulness, the practice of yoga, the art of meditation, and the importance of self-realization.
---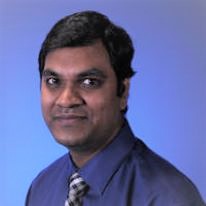 Dr.Jay, a faculty and doctor at the prestigious Well Span group will be sharing with the audience a scientific perspective on the role of meditation in well being. Dr.Jay will share his findings on the results from a BurnOut study and Insomnia study. His rivetting narrative on how meditation helps us build meaningful connections and live a fulfilling life is very inspiring and insightful.
---
Brighter Minds: Neuroplasticity of the brain
The mind of a child has immense potential, beyond the scope of our imagination!
From a spiritual perspective, children are at an advantage over us because of their innocence and the inherent simplicity in their thought and action. From a scientific perspective, they possess a significant strength as well.
The neural networks in their brains are flexible and adaptable, with the potential to create new connections and grow in different directions. This is known as brain plasticity.

Both sides of the brain work at their optimal capacity when developed and exercised in equilibrium.


SPONSORS
---

---