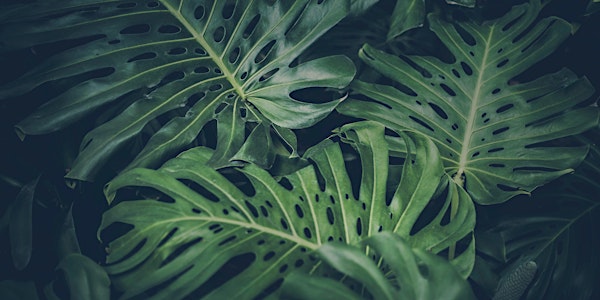 Multiple dates
Dharma Reflections
Friendly introduction to Buddhist writings and teachings for practitioners and interested people of all levels
Date and time
Starts on Sunday, September 12, 2021 · 10am PDT
About this event
This monthly group, led by longtime Rochester Zen Center member and Buddhist practitioner Larry McSpadden, is a wonderful introduction to Buddhist writings and teachings in a friendly, relaxed space. All are welcome, and the group is free to attend.
Previous topics have included: "How Mind Reading (study, listening) and Analytical Meditation Support Zen Practice?" and "A Four Part Series on The Four Immeasurables."
This group meets on Zoom, on the third Sunday of the month, from 1:00-2:15pm Eastern.
Unsure how to join the meeting after registering for a free "ticket?" Please email Larry at larry.mcspadden@inguard.com.
Each month's "Notes and Quotes" can be found at this link as it becomes available.
This group is open to the public and perfect for beginners or anyone interested in Buddhism, especially but not limited to Zen Buddhism.
About Larry
Larry.mcspadden@inguard.com
A Hoosier native and an avid reader since adolescence, Larry found his first Zen book, Chang Chen-Chi's The Practice of Zen, in 1966 and based on that, first sat zazen. While studying philosophy at Yale (he dropped out after five semesters), he ran across The Three Pillars of Zen in the summer of 1969, and hitchhiked to Rochester to meet (then Sensei) Philip Kapleau, staying there a week. By January 1971 Larry had moved to Rochester and participated in a "training program" that was required to become a member of the Center, and sat his first sesshin in September of that year; he's been a RZC member since, and served a three-year term as Trustee 2002-05.
Larry moved back to Indiana in 1974 and got a Bachelor's degree from Indiana University. For 43 years he helped commercial insurance buyers (mostly nonprofits and healthcare organizations) plan their property-casualty insurance programs. He taught several semesters of graduate-level Property Casualty Risk Management and Insurance, and served over two decades on the boards of and going through the chairs at state and national insurance agency organizations.
The years have also included continuing a family (that includes longtime RZC member Lore McSpadden), and attending dozens of sesshin (in Chicago, Rochester, Mexico City, Cuernavaca, Tepoztlán, Jemez Springs NM and, recently, on Zoom). Now retired from the insurance business, he is married (spouse Sara is a former teacher and administrator for Indianapolis Public Schools) and counts eight grandchildren (including step-grands). Larry regularly volunteers as a companionship caregiver for Brookdale Hospice in the Indianapolis region.
Still a persistent (sometimes spending weeks on a text, often absorbing two or three books a week) reader of all things Dharma-related, Larry's (mostly-read) library contains some 750 volumes pertaining to Zen and all things Buddhism (including Theravada, Mahayana, and Vajrayana history, philosophy, biographies, sutras, commentaries, and works on death and dying).