Description
DFW Business Architects Network Presents - DFW's Got Talent
Please join us and other Dallas Fort-Worth Business Architects for a special event on Tuesday October 1st from 5:30-8pm at Venture X in Irving, TX. We are looking forward to a jam packed night of networking, food, a professional talent competition, and learning about enterprise transformation.
Networking Fair
Meet your fellow transformation professionals, learn about training opportunities and meet vendors in the business transformation space. Sponsored by: FIOS Insight

DFW's Got Talent Competition
Do you have what it takes to bring holistic transformation to your enterprise? There will be a competition for a prize valued at $500 by giving a four minute talk., song, or skit on a enterprise transformation topic. More information and judges to be announced soon. Be prepared to submit your four minute audition video to dfw.ban@gmail.com by Sept. 20th 5pm CST.
Business Architecture:State of the Discipline, State of the Practice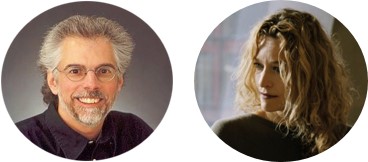 We are very excited to host William Ulrich, President and Cofounder of the Business Architecture Guild® and Whynde Kuehn, Co-Founder, Board Member, and Editorial Board Chair of the Business Architecture Guild®, here to discuss: "Business Architecture:State of the Discipline, State of the Practice"
This forum provides a rare opportunity for you to connect, learn and interact with some of the world's most recognized thought leaders in the field of business architecture. Bill and Whynde have played major roles in defining the approach to business architecture being used worldwide. They have both helped multiple corporations and government agencies in building their business architecture practices with extensive experience in Business-driven IT Transformation. We are humbled that they have decided to bring their strong passion for advocating business architecture to the DFW BAN community.
Agenda
5:30-6:15pm Networking Fair / Food in Lobby
6:15-6:45pm DFW's Got Business Transformation Talent Show - Judges to be announced soon!
6:45-7:45pm Business Architecture:State of the Discipline, State of the Practice - William Ulrich & Whynde Kuehn
7:45-8:00pm Closing
$15 for general admission. DFWBAN will also appreciate your donations towards growing our organization and hosting future events.
Business Architecture is a discipline that uses holistic views of an enterprise to align strategic objectives with tactical execution. DFW BAN fosters conversation and learning about a variety of strategy, business and enterprise transformation across disciplines and industries.