Sharpen your marketing strategy and social media skills with this two session workshop with Luann Edwards
About this Event

DESIGN FORWARD RI WORKSHOP: Marketing Your Design Business with Luann Edwards
You create amazing products and offer valuable services - but do your potential customers know about them?
This program is for the business owner who seeks a strategic approach to marketing their business. Together we will build your marketing strategy and create a plan that you can begin to implement right away. We will also go deep into social media marketing and outline the steps you can take to build a strong online brand to engage your audience and drive results.
This is offered as a hybrid session, with self-led work and virtual group discussions as you learn along with your fellow creators.
This class is limited to 20 participants.
—
Workshop Details:
Time -
First Session: Thursday 6/11, 3-5PM
Second Session: Thursday 6/18, 3-5PM
Price -
FREE for Rhode Island residents with a design background. A completed Real Jobs Rhode Island Enrollment Package is required -- instructions for enrollment provided below and in your confirmation email.
$325 for non-residents or non-designers
Registering for the workshop registers you for BOTH online sessions.
All online workshop sessions happen on Zoom. A link to the Zoom room will be emailed to participants before the first session.
—
MEET YOUR INSTRUCTOR: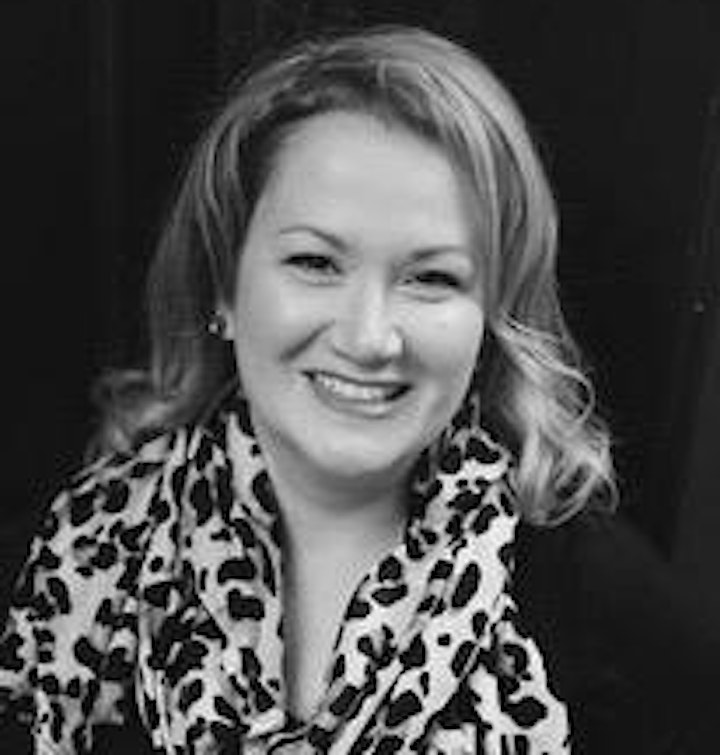 Luann Edwards
global strategic marketing consultant and founder, Socially Professional
#people #communication #martech #travel #animalwelfare
Strengths: Strategic | Learner | Context | Connectedness | Input
"You'll find me at the intersection of communication and technology: social media and digital marketing. It's where the most interesting and fascinating opportunities exist: To help marketing leaders amplify their work and speak with those who are most important to them and their organizations.
I partner with in-house B2B global marketing teams to transform fragmented plans into defined strategies that advance their business goals."
Prior to establishing Socially Professional, Luann Edwards was the first global social media strategist at FM Global, a Fortune 1000 company based in Rhode Island, USA. In this role, she developed the enterprise-level social media strategy, and executed it through a comprehensive global social media program. As the social media lead, she provided training and advice for employees to use social media as a business tool to interact with clients and colleagues with one unified voice.
Edwards is a lifelong student of digital and social media, completing the Interactive Media master's program, as well as the Advanced Graduate Certificate in Social Media, at Quinnipiac University in 2014. She also holds a Master of Arts degree in communications from Suffolk University, and a Bachelor of Science degree in marketing from Johnson & Wales University.
—
PROGRAM COST & ELIGIBILITY:
COST: FREE with grant funding package*; $325 otherwise
ELIGIBILITY: Rhode Island residents with a design background, and working in or seeking employment in the design sector. Additional opportunities may be available for those whose employer is located in RI. You must be able to attend ALL included workshop sessions. If you have a question about your eligibility, email teagan@designxri.com.
ENROLLMENT: all instructions provided in the confirmation email and on the Online Eventbrite Page
Register as a Free Participant through Eventbrite
Go to: https://participant.gwbri.org
Enter the activity code: S9W6G8
Follow the instructions provide
Submit!
* DESIGNxRI has a funding partnership with the State of RI that can cover all costs of the participation if you meet the eligibility requirements. All paperwork MUST be filled out BEFORE the workshop in order to participate.
—
Check out other workshops in the DFWD RI Workshops 2020 Virtual Series
DESIGN FORWARD RI is a comprehensive strategic and leadership development series for designers in Rhode Island, presented by DESIGNxRI. Pilot funding for these workshops is provided by Real Jobs RI, and include project partners DownCity Design and a diverse group of design employer partners throughout the state. Learn more at http://www.designxri.com/programs/designforward.
—
These events are being recorded and photographed. By attending, you give your consent to be photographed, filmed, taped, and/or recorded.