DFWCon Master Class: Learn to Write the Perfect Query Letter for your Novel, By Agent Kristin

Friday, June 8, 2018 at 4:00 PM

-

Saturday, June 9, 2018 at 4:40 PM (CDT)
Event Details
The DFW Writers Conference is delighted to announce two things: First, that celebrated literary agent Kristin Nelson will be joining us at this year's conference, June 9-10.  And second, that she'll be teaching a pre-conference advanced course to help fiction authors conquer a topic that strikes fear and dread into the heart of many a writer: Querying!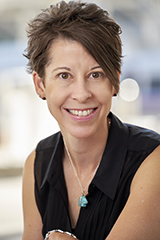 Most writers will tell you that writing a good query letter for your novel is more difficult than writing the whole manuscript. How do you distill the essence of a 300+ page novel into one pithy pitch paragraph for your query? In this 2-Part intensive, you'll find out.  
The class will be split into two-hour segments over two days. The first will be 4 to 6 p.m. Friday, June 8 in the meeting room at the Hampton Inn, 1600 Hurst Town Center Drive, Hurst Texas 76054. The second part will wrap it up from 2:50 to 4:40 p.m. Saturday, June 9 in Room 5 at the Hurst Conference Center, 1601 Campus Drive, Hurst, Texas 76054.

You do not have to be attending the DFW Writers Conference in order to attend this class.  Attendees receive a discount. The price is $85 for those who are not attending the conference and $65 for attendees.

In Part One, Agent Kristin will walk you through how to write a standout query letter while avoiding common pitfalls. After learning the inside scoop, participants will have a chance to revise their query letter pitch for part 2 of the master class. Participants will also be paired with a fellow participant critique partner. Team work to create the best possible query letter. 
In Part Two, Agent Kristin will do a select live reading of your revised pitch query letters. Nothing speaks louder or more directly to your query letter's effectiveness than the on-the-spot feedback of an agent, so don't miss this opportunity.
What You'll Learn:
How to compose a basic, four-part query letter.

How to distill your novel into a clear, concise pitch paragraph that will inspire agents to request sample pages.

How to position yourself in the current market in terms of word count, genre, and comparable titles or authors.

The truth about why so few query letters lead to requests for sample pages.

How to revise your pitch.
Who should attend? This class is especially useful for writers who:
Are ready to begin their search for an agent, OR 

Have already been querying but have gotten no requests for sample pages.
Don't miss this golden opportunity to master the art of querying so you can catch an agent's attention and launch your writing career!
The fine print: Participation in this workshop does not constitute a query letter submission to Nelson Literary Agency. Also, not every revised query worked on as part of the class will be read before the class. We'll do as many as time allows.
This class is a separate event from DFWCon, also known as the DFW Writers Conference, which takes place at the Hurst Conference Center June 9 and 10. You don't need to be an attendee of DFWCon to register for these classes. But if you'd like to know more about DFWCon, check it out at www.dfwcon.org. We hope to see you there!
When & Where

Hampton Inn & Suites meeting room
1600 Hurst Town Center Drive
Hurst, TX 76054


Friday, June 8, 2018 at 4:00 PM

-

Saturday, June 9, 2018 at 4:40 PM (CDT)
Add to my calendar
Organiser
The Dallas-Fort Worth Writers Conference (DFWCon), sponsored by DFW Writers Workshop, has grown to be the premier writers conference in the southwest. Our goal is to provide writers with excellent education, networking,and industry exposure at the best value. DFWCon 2019 is June 22-23 in Hurst, Texas. More at www.dfwcon.org.