Description
Join your fellow Dallas/Fort Worth Women in Digital Members for a Meetup.
Our chapter is off to an amazing beginning! Come to this open meet up to meet Dallas members, the board, and practice your Asks & Gives.

Featured guests to be announced soon! Until then RSVP and spread the word about our new digital sisterhood in DFW.
Agenda:
6:30 pm- 6:45 pm: Check in, register, mix, mingle, and enjoy the happy hour!
6:45 pm- 7:00 pm: Women in Digital intro from the DFW City Champion, Nina Bressau. What is Wid and why you should join, if you haven't already!

7:00 pm- 7:30 pm: Know Your Worth, Earn Your Worth. Board member, Ryane will share her career struggles and give advice on how to negotiate your salary. The discussion will be open to all attendees to get everyone involved.

7:30 pm- 8:00 pm: Featured guest. Will be announced soon.
7:00 pm- 8:30 pm: Asks & Gives
Who should attend?
Women in digital on both agency and brand side with a focus on digital media, marketing and tech (content, design, search, social, CMOs, sales, programmers or generalists – you are all women in digital).

If you have a sales motivation for attending, soliciting our attendees and members for business or sales is strictly prohibited. If you do so, you will be kindly asked to leave OR you can officially sponsor us (better option).

Not the guys. Sorry men, this event is exclusive to women only and those who identify as women.

This event is open to everyone. Not a member? Become one here.
If you would like to sponsor this event, please emai lmichelle@womenin.digital
Thank you to our sponsor: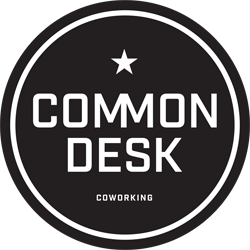 Common Desk provides a network of creative coworking spaces to a diverse community of freelancers, startups, entrepreneurs, and growing companies, driven by a staff that's passionate about building lasting relationships. Common Desk's focus is to provide beautiful workspaces that are designed and staffed to help people collaborate with others and work harder. We currently have locations in Deep Ellum, Oak Cliff, Plano, and Fort Worth. Visit thecommondesk.com for more information.