DFW National Veterans Small Business Week 2018

Saturday, November 3, 2018 at 7:00 AM

-

Friday, November 9, 2018 at 3:00 PM (CDT)
Event Details

FOR MORE INFORMATION VISIT www.bitly.com/vsbwc18
SATURDAY - NOV 3rd
BOOTS TO BUSINESS REBOOT PLUS OPTIONAL LUNCH (Register without the optional lunch for FREE at http://bit.ly/UTAReboot)
7:30am - 8:15am | Reboot Check-In/Breakfast
8:15am -11:30am | Reboot Modules 1-4
11:30am -1:00pm | Optional Keynote Luncheon (featuring Johnnie O Yellock) - $10
1:00pm - 4:30pm | Reboot Modules 5-8


FRANCHISE EXPO
11:30am -1:00pm | Keynote Luncheon (featuring Johnnie O Yellock)
1:00pm -7:00pm | Franchise Expo
1:00pm -1:45pm | Veterans In Franchising - Secrets to Success
1:45pm -2:30pm | Networking & Franchise Exhibit & Resources Fair
2:30pm -3:30pm | Franchising - The Good, The Bad, and The Legal
3:30pm -4:00pm | Networking & Franchise Exhibit & Resources Fair
4:00pm -4:45pm | Franchising Business Models
4:45pm -5:45pm | Franchisee Finance Options
5:45pm -7:00pm | Plenary Dinner



---
MONDAY - NOV 5th
9:00am -12:00pm Government Contracting Workshop

---
 WEDNESDAY - NOV 7th
9:00am -12:00pm Access to Capital: Show Me the Money Seminar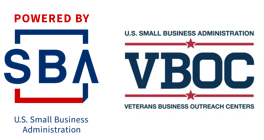 ---
THURSDAY - NOV 8th
11:00am -2:00pm Women Veterans "Brunch with a Buyer"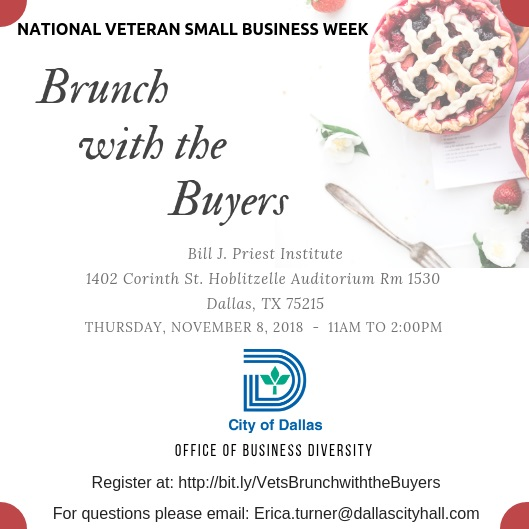 5:00pm -7:00pm Fireside Chat: The Entreprenuer Balancing Act 2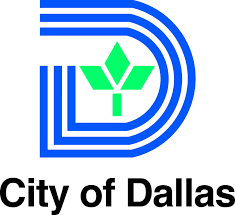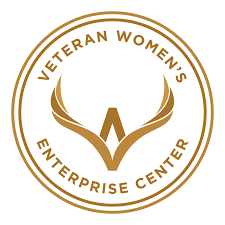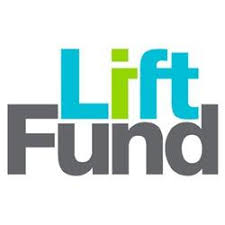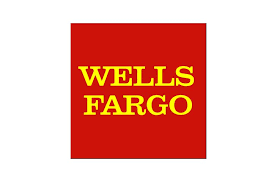 ---
FRIDAY - NOV 9th
10:00am -11:30am Goldman Sachs 10,000 Small Businesses Webinar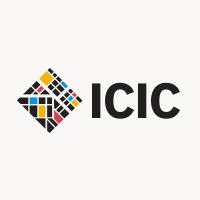 12:00pm -3:00pm PEG VOSB Pitch Competition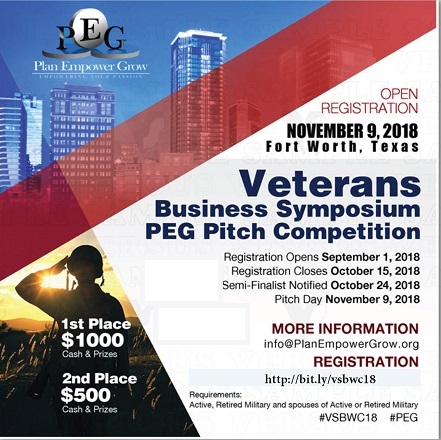 ABOUT THE EVENTS (www.bitly.com/vsbwc18)
BOOTS TO BUSINESS REBOOT
FREE registration  without the optional lunch available at http://bit.ly/UTAReboot.  This FULL DAY entrepreneur boot camp provides assistance to those interested in exploring business ownership and other self-employment opportunities by leading them through the key steps for evaluating business concepts.  Participants receive the foundational knowledge required to develop a business plan, and discover the SBA resources available to access start-up capital, technical assistance and contracting opportunities. Complete this course to gain access to a multi-faceted program including market research, business fundamentals and various specialty tracks delivered by the Institute for Veterans and Military Families (IVMF) at Syracuse University.  Access an extensive network of experienced instructors, interactive curriculum and individual feedback to launch you on a path of entrepreneurial success and sustained growth.
VETERANS BUSINESS SYMPOSIUM & RESOURCE FAIR
The Veterans Business Symposium and Resource Fair (#vsbwc18) is the premier entrepreneurial event focused on providing awareness and access to educational, training and inspirational resources to empower veteran owned small businesses and entrepreneurs. #VSBWC18 is where existing businesses, transitioning veterans, disabled veterans, National Guard, active and reserve component members and their entrepreneurial spouses meet to collaborate and build profitable businesses. In it's third year with over 500 attendees, participants are exposed to valuable brands and resources that add value to the veteran community, the local economy, and the nation. Don't miss your opportunity to connect with and honor those who continue to serve in Business Beyond the Battlefield™.
NVSBW VETERANS FRANCHISE EXPO
Similar to the Dallas Franchise Expo, the NVSBW Veterans Franchise Expo gets you face-to-face with the hottest Franchises and Businesses "powered by veterans" and looking to grow in your market. Plus, tap into powerful seminars from industry professionals and current veteran franchisees who will empower you with the information you need to know to own your own business. It's an opportunity not to be missed!
GOVERNMENT CONTRACTING
Learn the basics of government contracting. Identify agency acquisition teams and market your capabilities to them as soon as possible. Discover what you need to know in order to obtain your Veteran Owned Small Business (VOSB) Certification or your Service Disabled Veteran Owned Small Business (SDVOSB). Learn the Core Requirements, The five Verification Process Stages, and Helpful Hints so you can avoid common errors.
ACCESS TO CAPITAL
Show me the money.  Big banks, community development companies (CDC), community development financial intermediaries (CDFI), private lenders, commerical lenders and government agencies all come together to give you the inside track on getting funding for your business.  Ask questions and take lots of notes.  Prepare your business for the next level.
WOMENS VETERANS BRUNCH
Open to ALL veterans.  "Brunch with a Buyer" is being sponsored by the Veteran Business Subcommittee of the City of Dallas and is open to all Veterans in honor of National Veterans Small Business Week. 
WOMEN VETERANS FIRESIDE CHAT
Open to ALL veterans.  Work/Life Balance – The Entreprenuer Balancing Act 2 is a conversation with women Veteran Entrepreneurs.  As women and veterans, you set high expectations for yourself personally and professionally. At times, the lines between work and home blur or even overlap, especially as small business owners. How can you achieve everything you want while still feeling balanced?
GOLDMAN SACHS 10,000 SMALL BUSINESSES WEBINAR
Goldman Sachs 10,000 Small Businesses is a $500 million investment to help small businesses create jobs and economic opportunity by providing them with greater access to business education, financial capital, and business support services. By linking learning to action, through the program, participants will gain practical skills in topics such as negotiation, marketing, and employee management that can immediately be put into action. In addition, they will receive the tools and professional support they need to develop a strategic and customized business growth plan that will take their company to the next level.
PLAN EMPOWER GROW PITCH COMPETITION
The Pitch Competition is a great opportunity for veteran entrepreneurs to pitch their business concepts to a panel of judges for a chance to win financial funding for their business. 
The pitch competition consists of three rounds:
• Application Registration
• The Semi-Final Round consisting of a 15-minute presentation followed by Q&A
• The Grand Finale, consisting of a one minute and thirty second elevator pitch.
Idea's may be at any stage ranging from concept of an idea or product
to expansion of a product or service.
Participants that meet the Eligibility Requirements will submit a completed application that will be reviewed by an expert panel of business leaders and entrepreneur judges who will evaluate the submissions based on judging criteria. All submissions will be due by the set deadline. No exceptions will be allowed. Semi-finalists are selected to present their 15-minute presentation and Q&A in person to the judges.  The 15-minute presentations should be interactive, entertaining and include all pertinent details about your business. Successful business pitches will explain the need for their business, explain how their business can solve this demand and sell the judges on their product or service. Props, displays and interactive elements are encouraged. Judges will ask competitors questions about their businesses, so they most be prepared with anysales numbers, market research and other relevant data.  Selected finalists go on to present their plan during the Grand Finale for a 1 minute and 30 second "elevator pitch" at which the judges determine the winner.  All semi-finalist will receive written comments on their submission in order to help further refine their pitch.
Reminder: AFTER YOU REGISTER for the event, Download the Whova APP to stay up to date on event details, connect with other attendees and personalize your experience. (https://whova.com/web/nvsbw_201811/)
---
FRANCHISE EXPO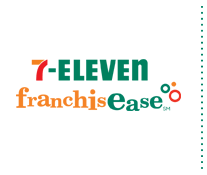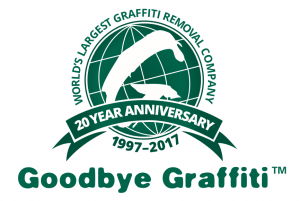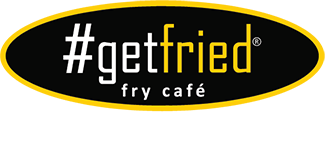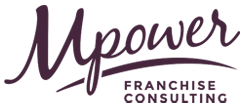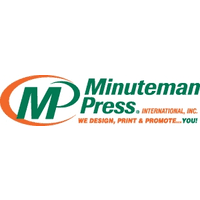 Save This Event
When & Where

Dallas-Fort Worth Metroplex

76019


Saturday, November 3, 2018 at 7:00 AM

-

Friday, November 9, 2018 at 3:00 PM (CDT)
Add to my calendar
Organizer
The University of Texas at Arlington Veterans Business Outreach Center provides collaborative, hands-on, interactive learning opportunities for veterans, disabled veterans, spouses, National Guard and reserve component members through a community of entrepreneur resource partners nationally, locally and across Small Business Administration Region VI. The University of Texas at Arlington Veterans Business Outreach Center services are provided in appreciation for the veterans' valued and continued service to the nation. Through ongoing one-on-one business counseling and training programs, accredited university courses and practical seminars and workshops, the University of Texas at Arlington Veterans Business Outreach Center serves as a one-stop shop and resource center dedicated to 1) increase veteran awareness of entrepreneurial development services, 2) increase veteran access to entrepreneurial development services and 3) increase veteran utilization of entrepreneurial development services in order to grow the economy and the employment base while adding value to our veterans and the communities in which they live.