Multiple Dates
DFW-Downtown Dallas Monthly Real Estate Networking & Deal Finding Training
Description
DFW - Downtown Dallas Monthly Real Estate Networking and Deal Finding Training
TOP Reasons to come to this event:
Deals, Deals, Deals! We will find and analyze a LIVE DEAL using Real Estate IQ. This is a LIVE DEAL you can make an offer on!

Deal Finding Training: Learn how professionals use Real Estate IQ to find and win great investment deals everyday.

Real Estate Deals Update: Each month, we compile distressed and motivated seller data on the market to locate the hottest area for finding Real Estate Deals.

Networking: Network = Net worth. Network with our speakers and real estate investors and grow your business!

Raffle Drawing: Prizes include gift cards, class passes, gift certificates, and more!

Deals Heat Maps: Every registered attendee will receive a digital copy of the Real Estate Deals Heat Map!
Bring a friend and each of you will receive an extra raffle ticket.
Agenda:
6:00-6:30 PM Networking
6:30-6:45 PM Introduction
6:45-7:00 PM Deal Pitch / Share War Stories
7:00-7:15 PM Real Estate Deals Update
7:15-8:30 PM Deal Finding Training - Let's find a deal together!
8:30 PM Raffle & Networking
What to bring:
Bring a friend and an appetite for knowledge!
Bring a Laptop for the live training.
Who should come:
New and Experienced Real Estate Investors, Real Estate Professionals, Private Money Lenders, Hard Money Lenders, Contractors, Business Owners, Asset Managers, and anyone who wants to learn about real estate investing!
Testimonials:
"One of my good friends gave you glowing reviews…additionally, this event is very informative for both a beginner to a savvy veteran."
- Dale, Real Estate Professional
"This is a great opportunity to network with other investors and learn more about real estate investing!"
- Becky, Real Estate Investor
Meet our speaker, Steve Liang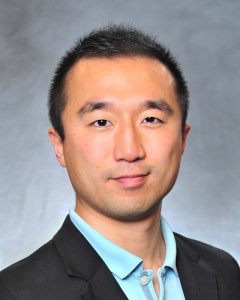 Steve's Inspiring Story:
Steve Liang is the co-founder and CEO of Real Estate IQ, a fast-growing real estate data and analytics company. Steve is a national speaker on intelligence augmentation, and he is on the real estate advisory board of North Lake College.
Steve also co-founded the Deal Finders, which hosts over 15 monthly real estate investment events in all major Texas cities. His goal is to help real estate entrepreneurs reach their potentials by using cutting-edge information technology.
Steve enjoys learning and experimenting on new things, and he is a voracious reader. On his off days, Steve enjoys experiencing different cultures through traveling and food.
Specialties: marketing, management, leadership, strategy, execution.
This event is Co-hosted by:
REAL ESTATE IQ and Genius Den


Event Sponsor: