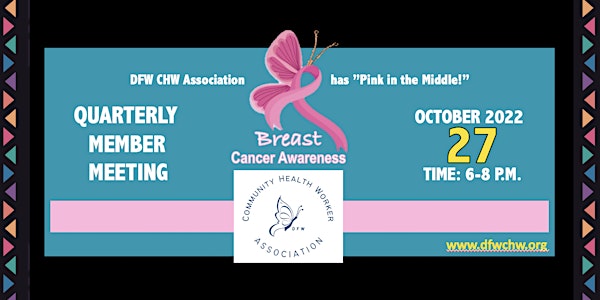 DFW CHW Association Quarterly Meeting October 2022
Join us Oct. 27 for conference highlights, a 1 hr. CE as we honor both Hispanic Heritage and Breast Cancer Awareness -- bring "YOUR STORY!"
About this event
While we were delayed this last month, we have gained even more to share at this quarterly meeting! DFW CHW literally has "Pink in the Middle" of our hearts this month as we promote both breast cancer education wellness and screening. Please also note that we extend homage to Hispanic Heritage Month and celebrate Hispanic Physician's Day among other quality improvements that have been instilled with the help of community engagement over the last quarter. Listen and learn from our guest speakers from the Alzheimer's Association and Living for Zachary.
Join us Thursday, Oct. 27th, and expand your communication skills, learn about ways to detect and manage breast cancer (materials will be shared), and enjoy some healthy options for a few favorite Hispanic foods. We are excited that our association is growing and each of you have so much to contribute to help our communities! We will also share some highlights from our regional meeting. See you at the meeting!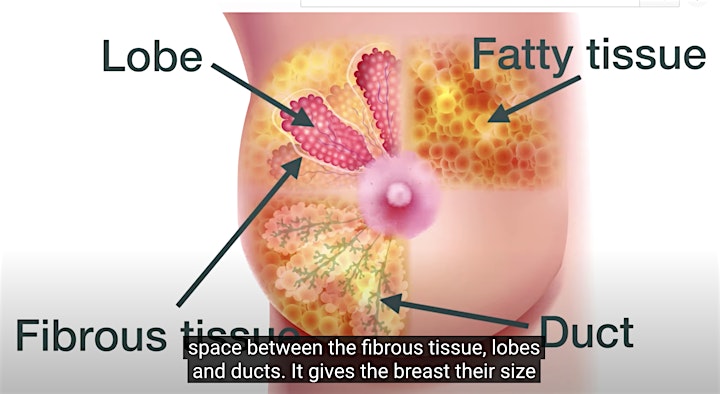 Please review this video from the CDC regarding DENSE BREASTS, one of the risk factors for breast cancer. [Credit: Shown above is an excerpt from the CDC video explaining dense breast tissue.]