DFW ATW 2018 Executive Leadership Forum (ELF) - September 13th

Thursday, September 13, 2018 from 6:00 PM to 8:00 PM (CDT)
Event Details
Registration Now Open: DFW ATW 2018 Executive Leadership Forum (ELF)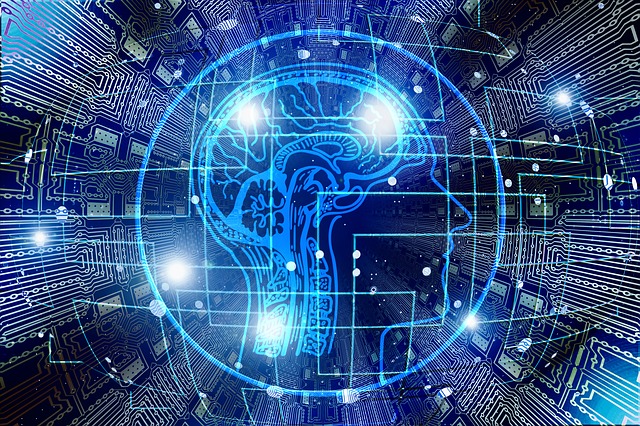 DFW Alliance of Technology and Women's Annual Executive Leadership Forum (ELF)
 

 - Thursday, 9.13.18 -
 Topic: "Hey Virtual Assistant: Should I worry about Artificial Intelligence?"
- The Impact of AI on Business and Our Everyday Lives -
Artificial Intelligence (AI) is powering the fourth industrial revolution and has been called the "new electricity" being powered by huge volumes of data. The global economic impact of AI applications is expected to reach $2.95 trillion by 2025, and we're already seeing AI being incorporated into areas and tools like medical diagnosis, personal assistants like Siri, self-driving cars, and online translators. 

However, as machines are getting closer to mirroring human-like abilities, they are also absorbing the deeply ingrained unconscious biases in our society, deepening the divide between over- and underrepresented groups in artificial intelligence.

Today, AI is powering robotics with rules that are programmable or machine learnable that can then "inherit" moral character; however, they cannot yet incorporate the incalculable, uncontrollable sequences of emotion or moral sentiments.  But what about the foreseeable future?  Will robots choose a moral character for themselves?

Organizations need to learn and be mindful of the moral boundaries when developing AI solutions to automate tasks and enhance overall business performance and operational efficiency.  Leaders must understand the global societal and economic impacts of AI innovation and the responsibilities that go with its implementation.  New leadership skills will be needed to empower teams with transparency and accountability, yet with the practical wisdom of doing the right thing, in the right way, at the right time!

Join DFW Alliance of Technology and Women (DFW ATW) and our subject matter experts for the annual Executive Leadership Forum (ELF) for a lively panel discussion on the Artificial Intelligence Revolution.

Date: Thursday, September 13th, 2018, 6:00pm-8:00pm (with networking starting at 5:00pm).

Location: Venue Forty|50, 4050 Belt Line Road Addison, TX 75001

Registration:
$65.00 early bird registration (sales ends 8.11.18)

$65.00 DFW ATW members (ends 9.12.18)

$80.00 general admission (ends 9.12.18)

$100.00 at the door
 If you are a student or are in a job transition and are interested in attending, please contact info@dfwatw.org.  
Registration/Networking begins at 5:00 PM; Complimentary hors d'oeuvres and drinks.

Silent Auction: Group time with DFW area CIOs, CTOs and other C-Level Executives. Money raised at the event supports GREATMINDS, our STEM initiatives to encourage young girls to pursue careers in STEM through community programs.

Corporate Sponsorships Available
DFW ATW provides a unique gateway to companies by providing business opportunities that are mutually beneficial to the technology community. If your company is interested in sponsorship, email Linda Selph at lindasselph@gmail.com. 
---
The Executive Leadership Forum creates an environment where executive and senior management level women and men in technology collaborate to provide a path for future women in technology.
---
DFW ATW Membership
Membership for ATW is $125 for an individual membership and $50 for students and those in-transition. Click here to join ATW today!

For additional information and details visit our website at www.dfwatw.org
Have questions about DFW ATW 2018 Executive Leadership Forum (ELF) - September 13th?
Contact DFW*ATW
Save This Event
When & Where

Venue Forty50
4050 Belt Line Road
Addison, TX 75001


Thursday, September 13, 2018 from 6:00 PM to 8:00 PM (CDT)
Add to my calendar
Organizer
The DFW Alliance of Technology and Women (DFW ATW), is a dynamic non-profit organization that supports women and men worldwide who share the common interests of empowering women in technology, increasing the number of women in executive roles and encouraging women and girls to enter technology fields.