DFW 2019 SECC's STEM Seminar (Student Engineering & Creativity Competition)...
Description
We cordially invite you to DFW 2019 SECC to hear STEM professionals to give talks on STEM in consumer packaged goods industry, exciting tools to learn coding, and ideation workshop. STEM Seminar speakers include Mr. William Yang from PepsiCo R&D, Dr. Jey Veerasamy, Director of Center for Computer Science Education & Outreach at UTD, and Mr. Rod Wetterskog, Assistant Dean of UTD Jonsson School of Engineering and Computer Science. Reserve your seat by March 21st. Admission is FREE but registration is required.
There are also raffle drawing. A free raffle ticket will be offered to each registered attendee or volunteer. Raffle prizes include: TI-Innovator™ Hub (retail price ~$65), TI-Innovator™ Rover (retail price ~$140), TI-Nspire™ CX CAS Handheld Calculator (retail price ~$150). These three hardware will be used in next SECC competition.
You are also welcome to watch students' SECC competition at the same location incuding hands-on STEM projects using coding in TI calculators and students' ideas on addressing STEM challenges.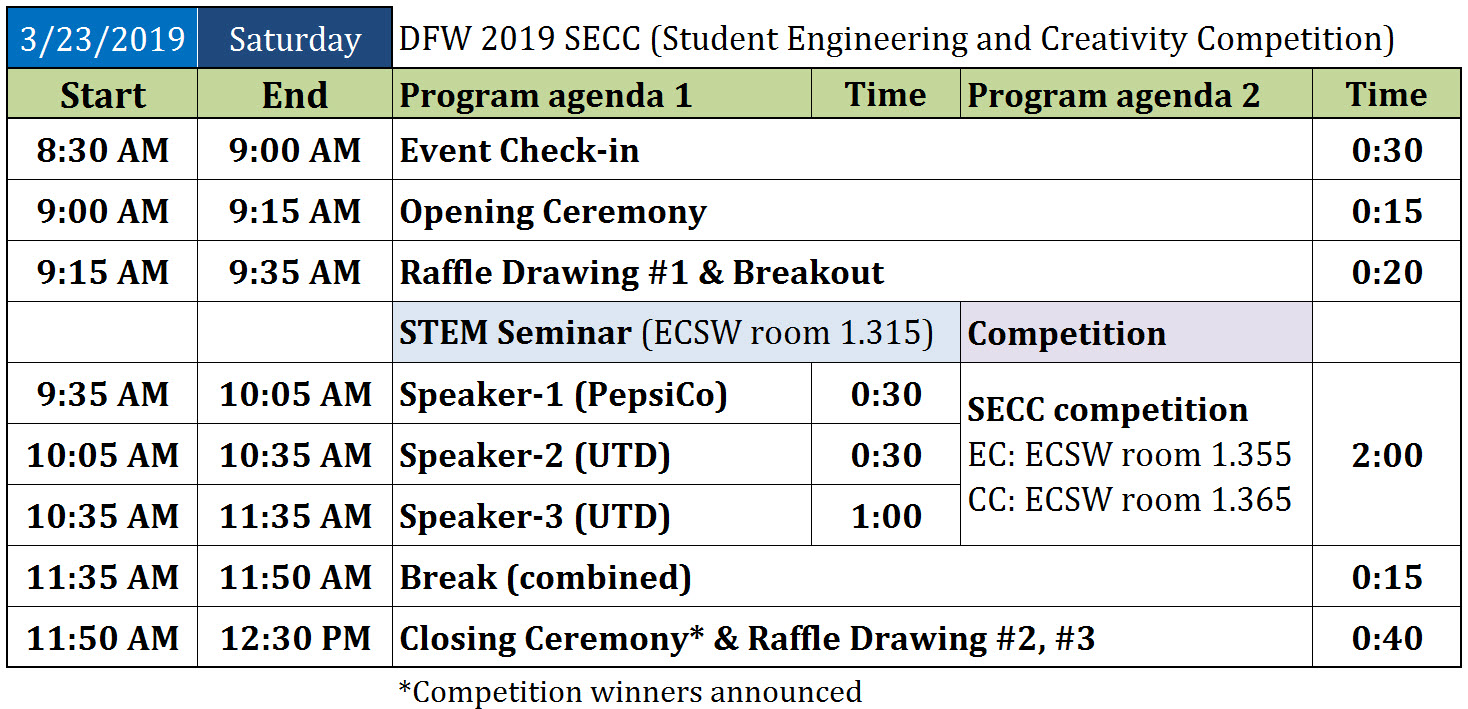 Click here for complete event info. Please email questions to cie-secc@cie-dfw.org
Click here for UT Dallas's campus map. Parking permit will be sent out via email.