Description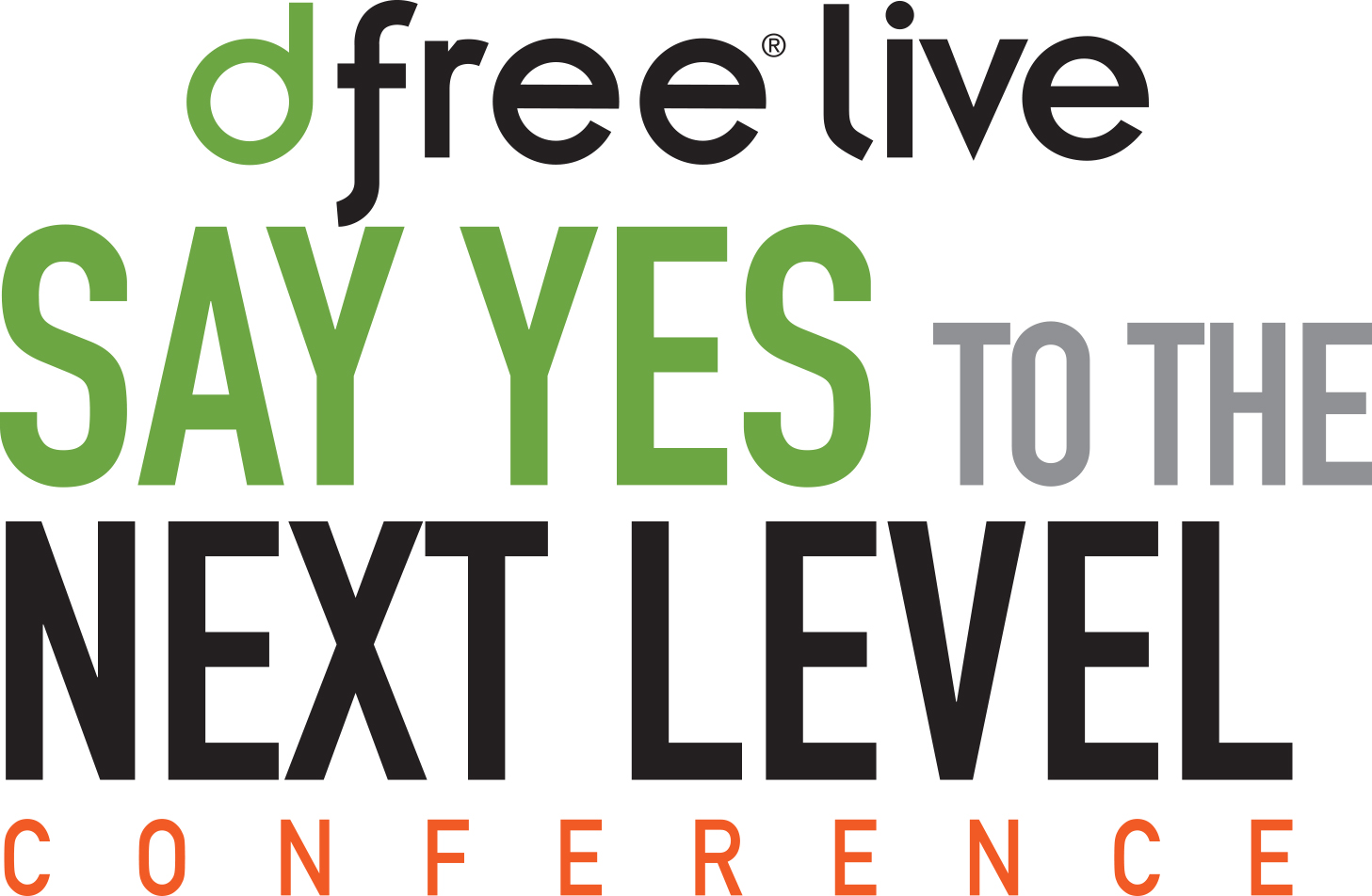 dfree Live: Say Yes to the Next Level Midwest Regional Conference
Fri, Jun 2, 2017, 3:00 PM –
Sat, Jun 3, 2017, 3:30 PM EDT
Eastern Star Church
5750 E. 30th Street
Indianapolis, IN 46218
This June, the dfree® Global Foundation, Inc., Eastern Star Church, Emmanuel Baptist Church and Prudential (dfree® Title Sponsor) will partner to host, Say Yes to the Next Level, a conference intended to challenge participants to take existing dfree® tools & strategies to achieve the next level of financial freedom and wellness.
This great conference will include over 500 church, community and corporate leaders working together to build a financial freedom movement among economically challenged populations. This informative, uplifting, and celebratory financial freedom conference will furthermore encourage attendees to re-evaluate personal values, habits, attitudes & relationships in order to prepare themselves to move towards financial wholeness.
The weekend will kick off on Friday with an Empowerment, Employment & Financial Resource Fair that will promote financial literacy to residents of the community, followed by a dfree® Live Concert featuring Award Winning recording artist, Fred Hammond!
Saturday will focus on dfree® NEXT LEVEL panel discussions and interactive workshops where attendees will hear from leading experts from the financial empowerment field and have networking opportunities. Lunch will be included!
For those of you coming from out of town, we will have nearby hotel information for you shortly. Please stay tuned!
The registration fee for the conference is $25, and includes
- Admission to Friday and Saturday dfree® Midwest Conference
- "Say Yes to No Debt" Textbook & Workbook
- Enrollment into dfree® Academy; and
- Admission to the dfree® LIVE Welcome Concert.
Scholarships are available for extenuating circumstances. Please email us at info@mydfree.org for more information.
Please note, the conference BEGINS on Friday June 2nd at 3pm and ENDS on Saturday June 3rd at 3:30pm.
We hope to see you there!
Recommended Hotels in the area include the following:
Hilton Downtown
120 W Market St.
Indianapolis, IN 46204
317.972.0600
Hampton Inn Circle Centre
105 S Meridian St, Indianapolis, IN 46225
(317) 261-1200
Conrad
50 W Washington Street
Indianapolis, IN 46204
317.713.5000
JW Marriott
10 S. West Street
Indianapolis, IN 46204
317.869-5800
DeForest B. Soaries, Jr.

CEO/Founder

dfree® Global Foundation, Inc.

Fred Hammond




Multi-award winning gospel artist/producer

Lynnette Khalfani-Cox

http://askthemoneycoach.com/

The Money Coach®

Jeffrey A. Johnson, Sr.

Eastern Star Church

Senior Pastor

Pastor Darryl Webster

Emmanuel Missionary Baptist Church

Senior Pastor