DFKDC Holiday Celebration 2018

Saturday, December 8, 2018 from 10:00 AM to 2:00 PM (EST)
Event Details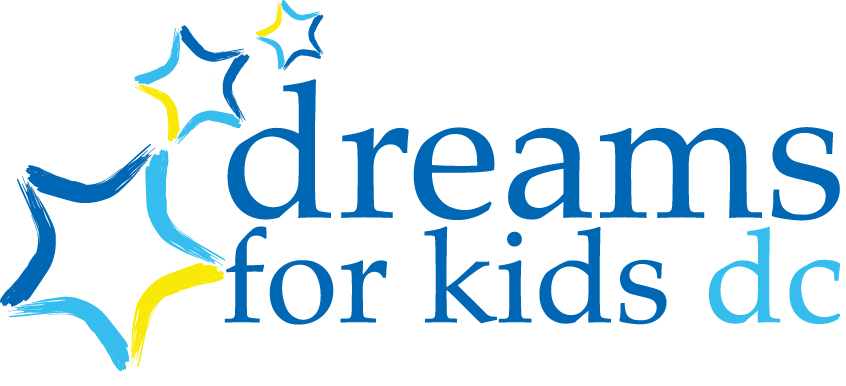 AND

Present DFKDC Holiday Celebration 2018

Dreams For Kids DC, with special thanks to co-sponsors Delta Produce, Michael & Son Services and Ferrari & Associates P.C., invite you to join us for our annual holiday celebration focusing on children with physical and developmental disabilities!
Throughout the year, we hold adaptive clinics for our special needs children--anything from waterskiing to football. The DFKDC holiday event is not only a celebration for our DFKDC volunteers, DFKDC participants and their families; moreover, a way for our children with disabilities to give back to the less fortunate. At the holiday event, we will provide all guests with a meal and activities, such as wrapping presents for homeless children, decorating desserts for homeless shelters, etc. Each one of our child 'volunteers' that day will receive a gift bag as they leave, a thank you for helping us give back and also to show them that their disability cannot hold them back from performing their own philanthropy.
We will be announcing our special guests for this year's holiday celebration shortly!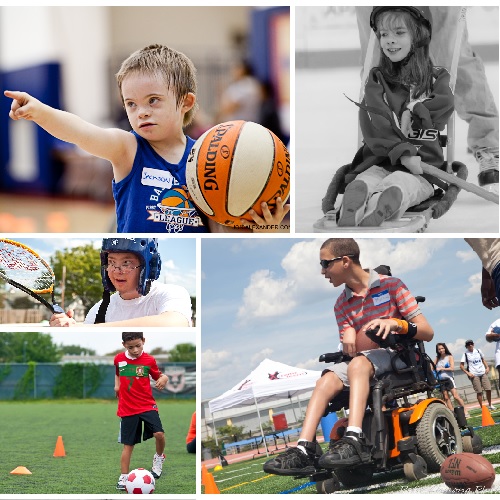 Who: PARTICIPANTS: 200 of DFKDC's participants from the entire year. If you participated in hockey, pizza-making, prom, football, baseball, waterskiing, basketball, golf, and/or soccer this past year or in year's past --- WE WANT YOU! **Siblings of participants may sign up here as well** CHECK IN WILL BEGIN AT 10AM. We are also inviting a few participants and families to come with us the next morning to deliver gifts to homeless shelters! Please email GFU@Dreamsforkids.org if you are interested!

VOLUNTEERS: We need your help to set up stations and pair up with each of our participants to empower them to succeed and give back, exactly like at our clinics! When signing up, please denote if there is a particular activity you would like to volunteer for. Please note, we will try to accommodate everyone's preferences but will place you where there is a need, even if it may not be your desired volunteer activity. We are also inviting a few volunteers to come with us the next morning to deliver gifts to homeless shelters! Please email GFU@Dreamsforkids.org if you are interested! WE WILL NEED VOLUNTEERS FOR TWO SESSIONS (EVENING BEFORE SET UP & MORNING OF STARTING AT 9:30AM)

BY REGISTERING, YOU AGREE TO THE FOLLOWING WAIVER: http://dreamsforkidsdc.org/participant-waiver-form/
When: Saturday, December 8th, 2018 from 10:00am - 2:00pm
Where: Washington Nationals Youth Baseball Academy, 3675 Ely Pl SE, Washington, DC 20019
*DRIVING DIRECTIONS CLICK HERE  AND INPUT YOUR ADDRESS*
How: The 2018 DFKDC Holiday Celebration is made possible by passionate individuals and organizations in the DC Metro area who are passionate about giving back and being involved in there communities. We could not hold this event without the following sponsors (Listed below this section)
Special Thank You

DFKDC Holiday Chair & Board Member Kosta Dionisopoulos of Delta Produce
2018 DFKDC Holiday Celebration VIP Host: TO BE ANNOUNCED
DFKDC Board of Directors: Rachel Merritt (Chair), Attie Poirier, Chloe Stewart, Christi Main, Jay Chesley, Kiel Chesley, Kosta Dionisopoulos, Madison West, Seye Iwarere, Tom Prather, and Teresa Fox
2018 Participants of The Year:
Alexa & Michael Davis
Evan Fenner
Kai Penic
Charities We Will Be Benefitting This Year
The 2018 DFKDC Holiday Celebration is a time for fun and philanthropty, and a reminder that our participants' disabilities will not hold them back from reaching their potential.


This year, participants will be donating:
Personally decorated cupcakes to DC Central Kitchen
Backpacks stuffed with school supplies & winter clothing items for Kids In Need of Defense
Hand-wrapped presents to DC Metro Foster & Adoptive Parent Associations
Hand written cards and sugarless candy packets to Armed Forces Retirement Home
Stuffed Kong Balls for Montgmery County Partners for Animal Well-being
---
 SPECIAL THANK YOU TO OUR SPONSORS FOR MAKING THIS EVENT POSSIBLE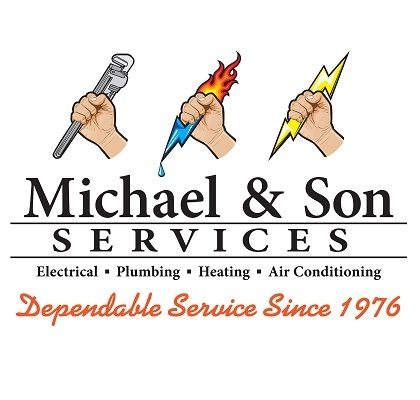 SONALI SINGH (Photography)
Connect the Dots Dance Company
PWMPC


---
 Not a Participant? Here are 5 ways you can get involved...You don't have to do it alone. If your belong to a company, church group or student organization, DFKDC Holiday Celebration is the perfect philanthopic event and volunteer opportunity to rally your group behind.
1) Sign up as a Volunteer above. We welcome volunteers to assist with every facet of the day, whether it be pairing up with participants or managing statinos.
2) Hold a gift drive. All gift drives will be supported through Dreams For Kids DC social media outlets (Facebook, Twitter and Newsletters)
 3)  Help get the word out about DFKDC Holiday Celebration! Using social media, newsletter or other networks, letting others know what this event is about through personal and professional contacts can be extremely powerful.
4)  Are you a face painter, juggler, dancer or entertainer? involved in media? Please email Glenda Fu at GFU@Dreamsforkids.org to help entertain our participants that day!
5) Become a citizen Philanthropist and start your own fundraising campaign to benefit 2018 DFKDC Holiday Celebration. You can set up a campaign easily for you or your organization through our partner www.Citizeneffect.org.
---
Thank You and Happy Holidays!
Save This Event
When & Where

Washington Nationals Youth Baseball Academy
3675 Ely Pl SE
Washington, DC 20019


Saturday, December 8, 2018 from 10:00 AM to 2:00 PM (EST)
Add to my calendar
Organizer
Dreams For Kids DC provides free life-changing activities to empower children with physical and mental disabilities to unite with their peers and realize their potential. Dreams For Kids DC (DFKDC) provides adaptive sports clinics for children with disabilities between the ages of 4-24. Many of these children are bullied in schools and left out of activities with their able-bodied peers. DFKDC clinics empower this often isolated group to come off the sidelines and participate in activities such as waterskiing, dance, football and ice hockey, sometimes for the very first time. The self-confidence gained through these programs carries over from the field and rink to the home and classrom, allowing each participant to realize that theie disability will not prevent them from fulfilling their dreams.