Event Information
Refund policy
Contact the organizer to request a refund.
Eventbrite's fee is nonrefundable.
When The Congress Gets Overrun...政治反諷,喪屍動作經典
About this event
全套票連結請點這裡!!! Want More Good Movies? Check Out Here!
Title: Get The Hell Out | 逃出立法院 | 96 minutes
Screening Time: November 6 - 20, 2020 (PT)
Where to watch: Asiania (online streaming)
A I-fan Wang film
Award: Golden Horse Award, Taipei Film Festival
*Once you purchase the tickets, you'll receive an email directly from Eventbrite, as well as AiKhun Entertainment. You'll receive your own unique access to the secured online screening link.
Synopsis (CN/EN):
為了化工廠興建案,立委們吵得不可開交,反對派立委熊穎穎遭算計丟了官、替代役警衛王有為意外被拱成政壇新星,支持派立委率眾大鬧議會,鎖喉、摔桌、潑水和鎖門樣樣來。鬧劇愈演愈烈,沒想到化工廠活屍病毒的傳言竟然成真,委員高官互撕互咬,血漿狂噴,成了嗜血喪屍。感染者不斷增加,高層竟指示封鎖、全部殲滅,熊穎穎與王有為是否能殺出重圍、逃出活屍地獄?
大膽將立法院動輒上演全武行的現象,嘲諷比擬為遭病毒感染、見人就咬的喪屍,卻又異於其他活屍片以「逃」為核心的敘述,在誇張荒誕的情節裡,加入抵死守護家園的熱血。透過片中血淋淋的對話,將龐大的政治問題,聚焦於個人與體制的關係。
Wang Yo-wei works as a security guard at the parliament and is regarded as a loser by others. One day, he gets involved in an incident which costs Xiong Ying-Ying, a Member of Parliament, her job. Xiong then asks Wang to stand for the by-election, and she will help him win the seat. Therefore, a loser becomes a new MP.
One day in the new session, as a fatal virus is spreading inside the parliament, the MPs are infected and become zombies! Strangely, Wang proves to be the only one immune to the virus. Together with Xiong, they not only fight their way out but save many lives!
More About The Film
Director: I-Fan Wang
Producer: Han-Hsien Tseng
Cast: Bruce Ho, Megan Lai
More About DFFF
The first DFFF features collaboration with Taipei Film Festival (TFF), a well-known film festival that has been supporting Taiwanese filmmaking and international interaction, and Asian World Film Festival (AWFF), an international film festival that has been promoting Asian and Hollywood movie industries. Between November 6 and November 20, DFFF will be screening films on the streaming platform, Asiania.
The first week of DFFF (Nov. 6 – Nov. 13) will be screening international films and documentaries. Most of them are nominated or award-winning films. In the second week (Nov. 14 – Nov. 20), the film festival will be screening many short films directed by new directors from various countries.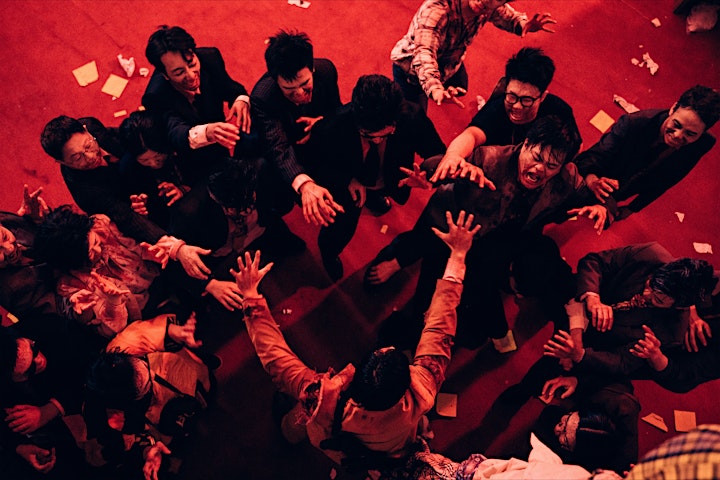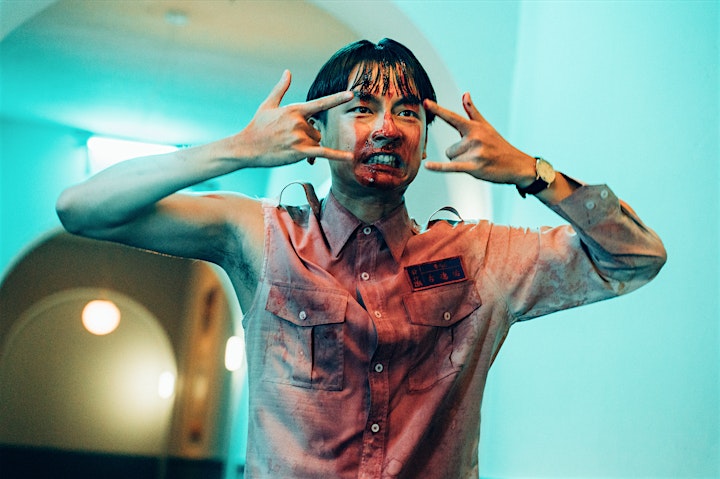 Date and time
Location
Refund policy
Contact the organizer to request a refund.
Eventbrite's fee is nonrefundable.