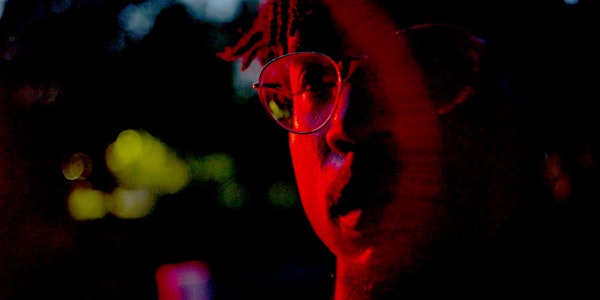 DFF 2022 | Trace The Line
Feature presentation Trace the Line with short film Decolonizing Dinner
When and where
Location
Mineral Point Opera House 139 High Street Mineral Point, WI 53565
About this event
Trace The Line is part verité, part direct cinema. This film depicts the lives of two American artists during the tumultuous year of 2020. Asa, an African American poet, wrestles with the purpose of his life as a young Black man in a divided nation. Eva, a White painter, is confronted with her privilege in a society she no longer understands. Both artists struggle with the onset of the political upheaval, and social unrest — living in a state that has been ground zero for both.
Decolonizing Dinner is a film about how a meal has the power to break down walls and barriers. Two Native Chefs share their passion and culture through cooking, land, and family.
The Driftless Film Festival
Founded in 2009 by filmmakers Darren Burrows and Nicholas Langholff, the Driftless Film Festival was born of a love for independent films, an appreciation of the unusual region, and the joy of spending a weekend immersed in the charm of Mineral Point's galleries, shops, restaurants, and bars. It is this delightful marriage of place and cinematic story that is the core of the Driftless vision today.
The DFF holds screens for each of its films in the Mineral Point Opera House. Beautifully restored in 2009, the MPOH retains the atmosphere of its origins as a 1915 vaudeville house. Brought to life by film screenings and live performances year-round, the Opera House is both an elegant testament to Mineral Point's passion for preservation and a showcase space for some of the best entertainment in the region.
Each year the festival hosts filmmakers from across the country. Special guests have included Mark Metcalf (Animal House, Seinfeld, Little Red), Anthony Arendt (Muscle Shoals, Avatar), and Matt Adams (We Cause Scenes) among many others. Not only do visiting filmmakers present revealing Q&A discussions during the festival, but the weekend provides an opportunity for filmmakers and attendees to mingle outside the screenings. Friendships form over coffee at the local diner and drafts at the main street bars. This opportunity for one-on-one connection kindles the union of film and community at Driftless.
From popular festival hits to locally-produced art, the Driftless Film Festival seeks to showcase the most thought-provoking, innovative, and creative independent cinema of our time. These films will hit home in a place that feels like home. We welcome you to join us.