Join student leaders from across the states to prepare to use design for responsible social impact on campus and in local communities.
About this event
The Design For America Fall Kickoff brings together leaders from studios across the country to unite efforts and plan ahead for the most impactful year possible. This two-day weekend is filled with small-group design and leadership trainings, a meet n' greet session with students and alumni, and an equity-centered workshop to build capacity and prepare you for responsible community engagement. Join the community to get inspired and set goals for the new year with DFA!
This mini-conference is for DFA students either in a Leadership role or with interest in growing leadership skills: Studio Leads, Exec Boards, Team Leads, and passionate or motivated members (aka, you!).
Saturday, August 7th & Sunday, August 8th, 11:00AM-2:30PM CT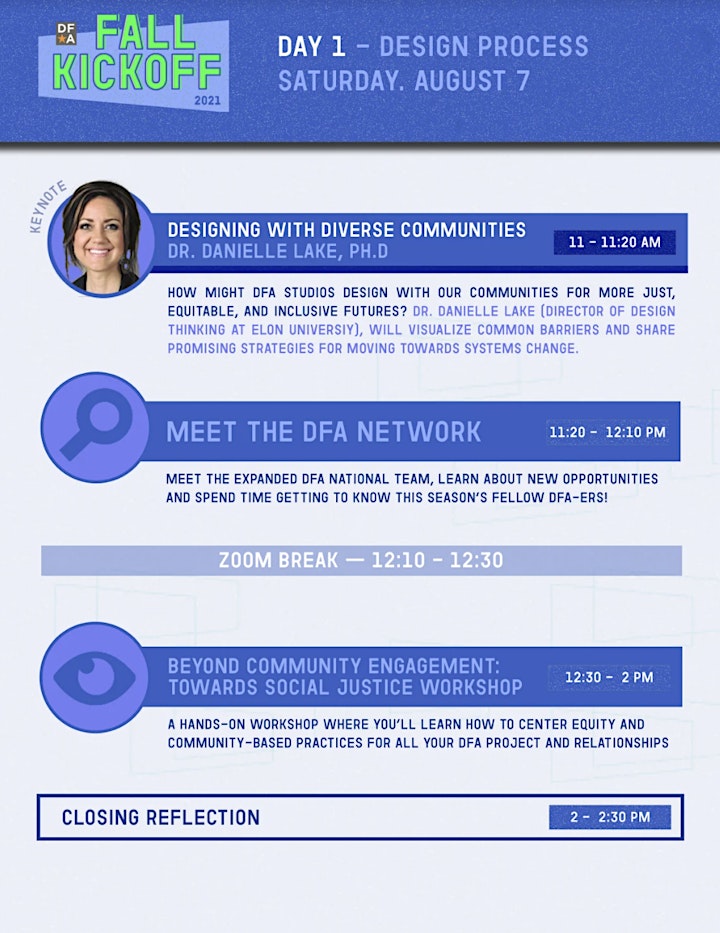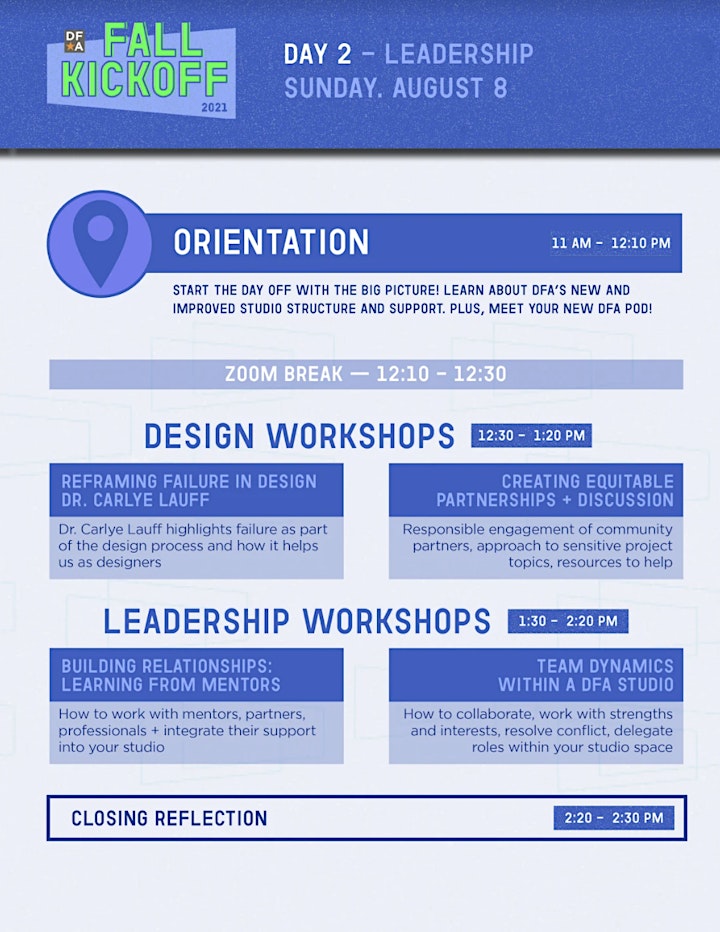 Organizer of DFA Fall Kickoff 2021
Design for America is a national network of campus studios using design innovation for good. Since 2009, DFA has inspired more than 4000 passionate students, professionals and community members to take on pressing local issues.
In 2018, Design for America received a National Design Award from the Cooper Hewitt Smithsonian National Design Museum in recognition of design excellence and innovation.