Description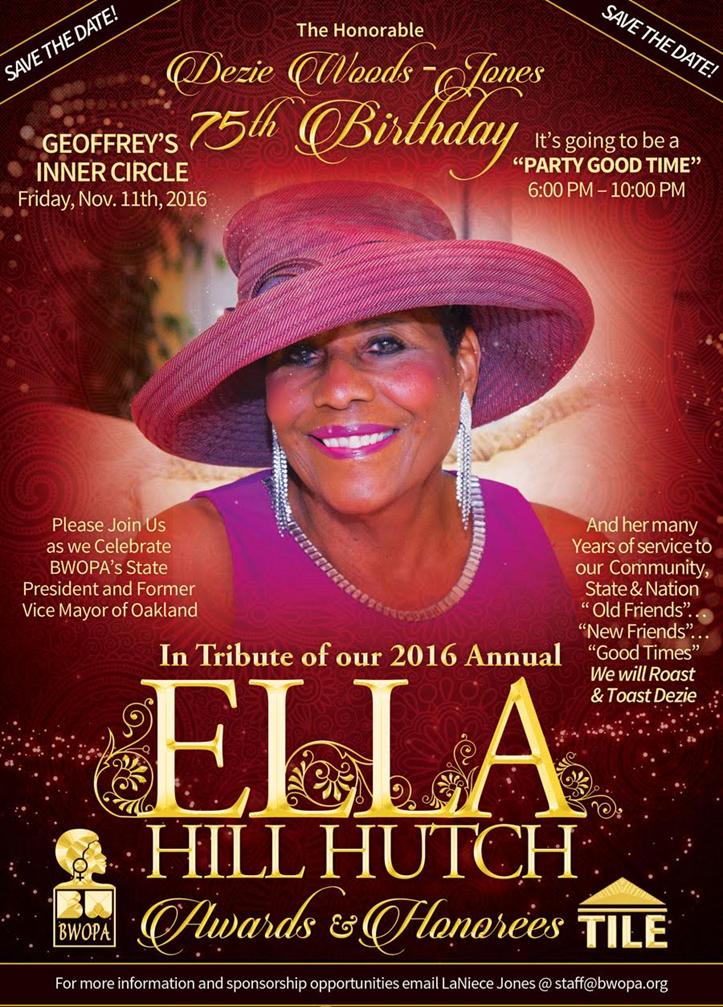 Organizer of Dezie's 75th & Tribute to the Ella Hill Hutch Honorees
Black Women Organized for Political Action (BWOPA) mission is to activate, motivate, promote, support, and educate African-American women about the political process, encourage involvement, and to affirm our commitment to, and solving of, those problems affecting the African-American community. 
BWOPA's purpose is to...
Provide leadership, training and mentoring to insure participation in the political process;  (TILE)

Developing long-range strategies to insure representation of African Americans within the political spectrum.

Articulate our collective positions on issues affecting African Americans; 

Develop collaborative linkages with other political organizations; and

Preserve and chronicle the political experience of African American women in California.