About this Event
DEYO
This project began in total secrecy. The songs were never meant to make it past the confines of the voice memo application or the laptop hard drive. As the productions grew, so did the forbidden love that they were about. The debut album by DEYO has been described as damaged-pop music. Using field recordings, antique instruments, found sounds and creative recording techniques, it is a showcase of poly-fidelity and range. The sounds on this record take the listener on a journey from a San Francisco living room to a small Canadian hut in the mountains of Banff, from a museum in Paris to a taxi-cab in South America, only to be melded together in an Oakland warehouse recording studio. At once classic and futuristic, these songs are threaded together with catchy melodies and uncommon lyricism to create unique slices of textured pop.
MODERN DIET
The band met in the middle of the night on the corner of Central and Myrtle Ave outside OMG Pizza. After a quick but intense discussion about femininity and lactose-intolerance, the band was formed.
Since then, the band has been on several adventures to places like Nashville, Middlebury College, and Middle Earth where they have played music, games, and tricks on the locals.
The band is currently asleep in the basket of a hot air balloon traveling nowhere in particular with nothing but turkey sandwiches and an old tape machine.
In the morning, they will wake up and spend the day like they spend every other… searching for the name of the wind.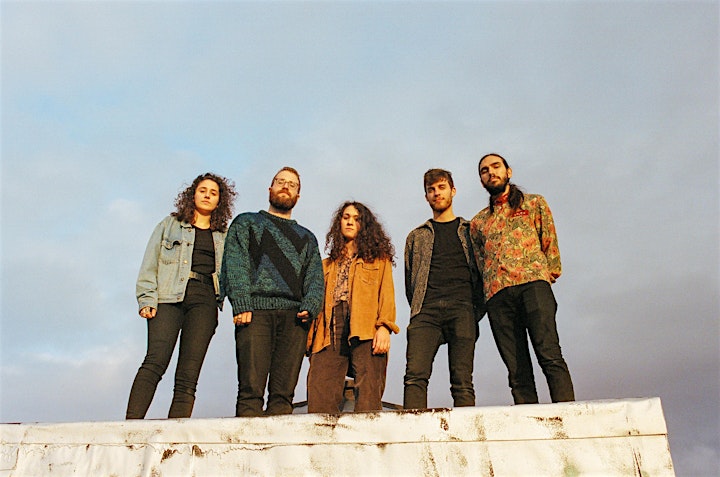 Performers
Date and Time
Location
Refund Policy