Description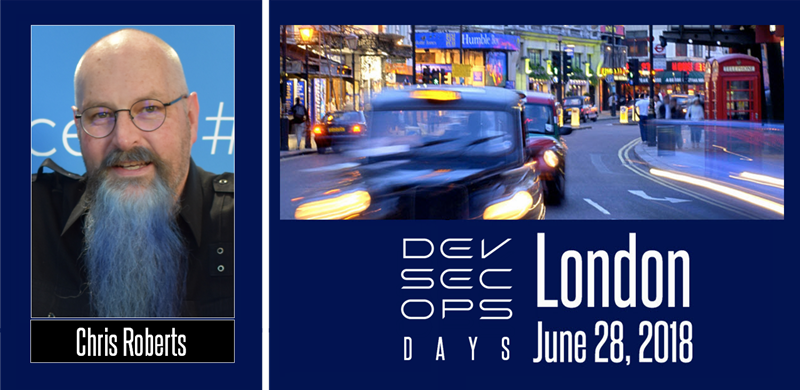 Chris Roberts, Keynote - DevSecOps Days London 2018
Hear from the pioneers. Learn from your peers. Develop the possibilities.
DevSecOps Days comes to London on June 28.. The theme of DevSecOps Days is focused on security practitioners working in a DevOps environment, telling the story of their journeys to include security as part of their company's DevOps initiatives.
To kick off the London event, John Willis and Mark Miller will deliver an "Introduction to DevSecOps" overview that will set the tone for the day. The rest of the day will include featured speakers, plus the popular "Open Spaces" sessions where people with like interests will be able to trade ideas and stories.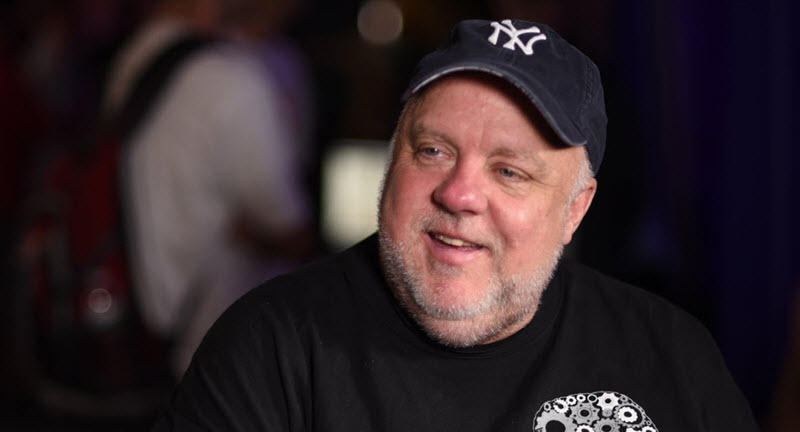 John Willis,, DevSecOps Days London 2018
Agenda
The full day agenda is packed! Come prepared to listen and then participate as we do an afternoon of Open Spaces. Never attended an Open Space before? Don't worrry about it. You'll fit right in.
08:00 - 09:00: Registration, Breakfast, Sponsor Booths Open
09:00 - 09:15: Conference Open & Welcome
09:15 - 9:45: Chris Roberts, Acalvio Technologies - Opening Keynote
09:45 - 10:00: Sponsor Introductions
10:00 - 10:30: John Willis/Mark Miller - DevSecOps. It's just a name. Get over it.
10:30 - 11:00: Helen Beal, Ranger4
11:00 - 11:15: (Break)
11:15 - 11:45: Courtney Kissler, Nike
11:45 - 12:15: Frazer Scott, Capital One
12:15 - 13:15: (Hosted Lunch)
13:15 - 13:45: Mandi Walls, Chef
13:45 - 14:15: Aubrey Stearn, Arcadia Group Ltd.
14:15 - 14:45: Introduction to Open Spaces
14:45 - 15:15: Open Spaces #1
15:15 - 15:45: Open Spaces #2
15:45 - 16:15: Open Spaces #3
16:15 - 16:45: Open Spaces #4
16:45 - 17:00: Open Spaces Recap
17:00 - 17:40: Mark Schwartz, Amazon - Closing Keynote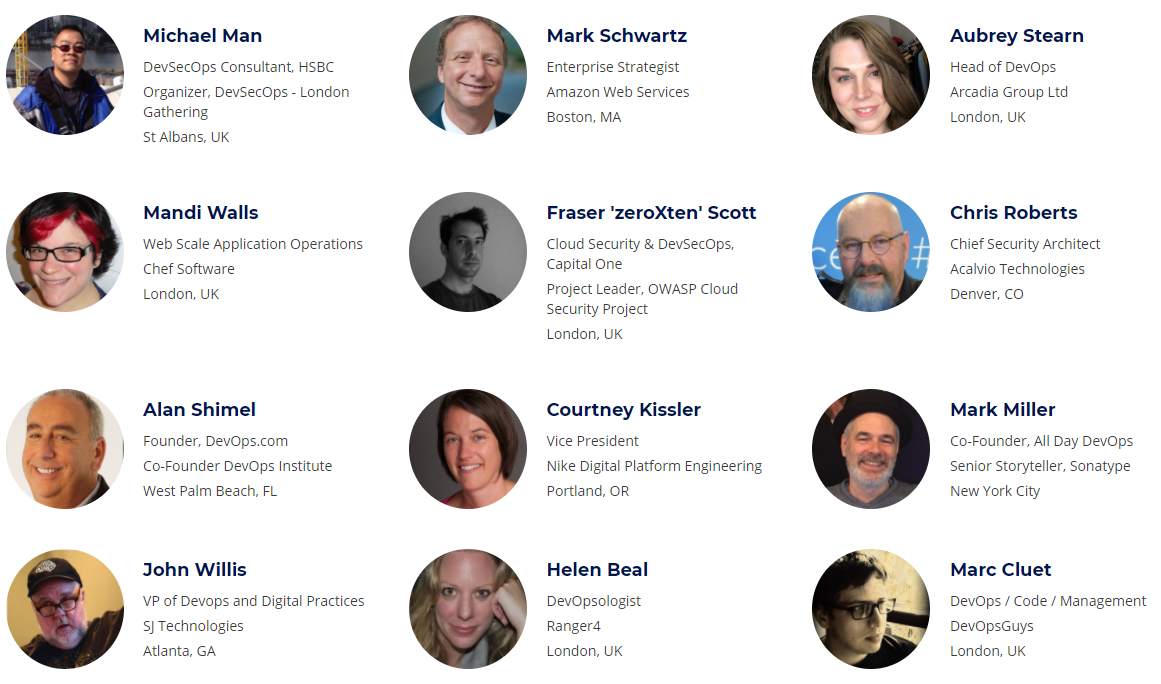 The Venue: Congress Centre
The Congress Centre is one of the leading conference and events venues in central London. The space is configured for us to have keynote talks, featured speaker presentations, breakout sessions, sponsor areas, and catered lunch.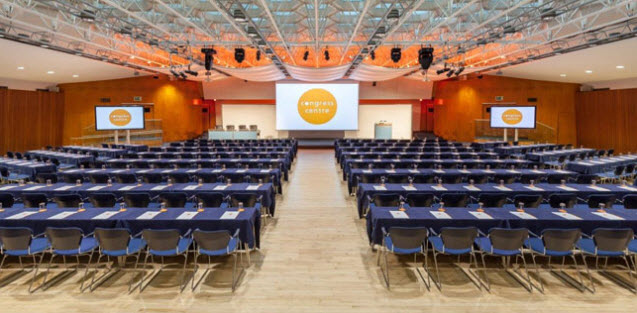 CONGRESS CENTRE 28 GREAT RUSSELL STREET
LONDON
WC1B 3LS
Organizing Committee for DevSecOps Days London
Marc Cluet - DevOpsGuys
John Willis - SJ Technologies
Helen Beal - Ranger4
Mark Miller - All Day DevOps
Katy Hiller - Sonatype
Michael Man - HSBC
Alan Shimel - DevOps.com/Security Blvd


Sponsors of DevSecOps Days London
If you would like to be a sponsor, please send an email to Parker Yates, requesting information.