Description
What Is DevOpsdays Jakarta?
DevOpsDays is a 2-day conference that will be held in Menara BTPN, Jakarta, on April 26th and 27th, 2018. This conference series, happening frequently around the globe, is coming to Jakarta for the first time to bridge the gap between development and operations.
DevOpsDays is a grassroots event for connecting professionals in the field allowing them to share experiences, advice, ideas, and tools relating to DevOps. Organised by a group of DevOps enthusiasts, for organisations which try to figure out best ways of implementing DevOps to bring about smooth collaboration, automation, measurement, and improvement.
Check out our Program!





We Do Have a Code of Conduct!
Before you proceed to buy your ticket, have a look through our code of conduct.
Get In Touch With Us
If you'd like to contact us, drop in your emails now!
organizers-jakarta-2018@devopsdays.org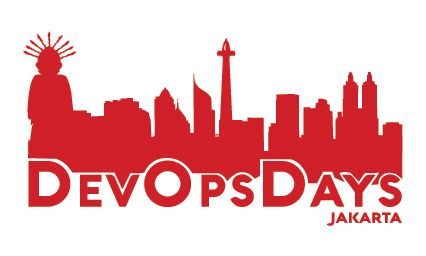 For buying tickets, you can use the eventbrite checkout. If you don't have credit card or paypal, you can contact Fitri Hardiyanti to receive an invoice: fitri@ekipa.co or phone/what's app: +62 811-2142-341. Office phone: +62 0213-0022-735
TICKETS ARE SOLD OUT!