Description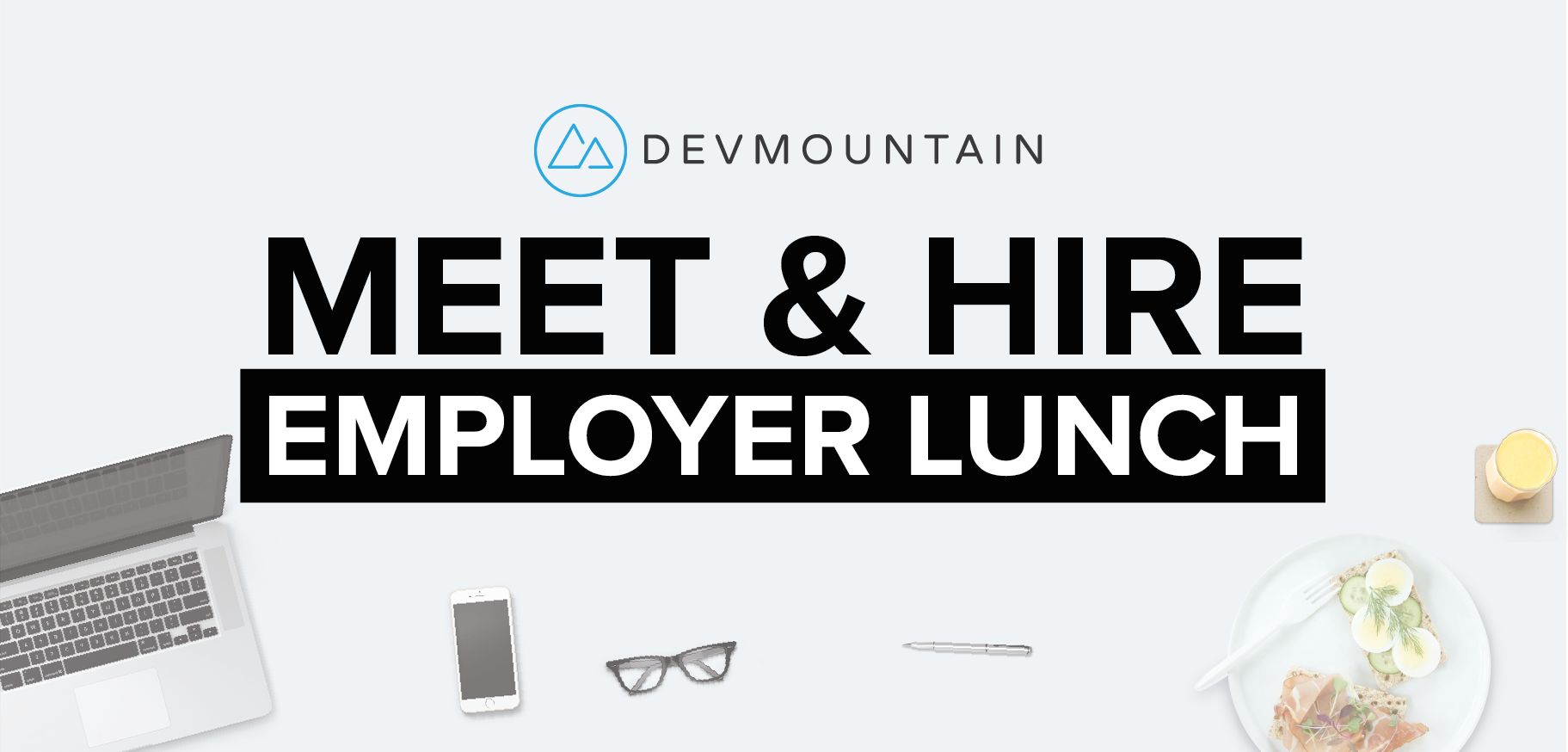 All Employers seeking dev talent are invited to DevMountain's Meet & Hire Lunch
We will showcase the learning experiences and exceptional growth that our most recent Full-time Web Development students have experienced over the previous twelve weeks. Lunch will be served.
Venue
DevMountain Dallas // 211 N Ervay St. 8th floor, Dallas, Texas 75201
Meet & Hire Lunch Schedule:
Welcome & Lunch Served (12:00-12:05)

- DevMountain will welcome all those in attendance.


Networking (12:05-1:30pm)

-

All, both students and employers, in attendance will be able to network with one another. Students will be set up throughout the room displaying their projects.
If you are interested in attending, please register here on this Eventbrite page. Many of our partners are already planning to attend, so if you are interested please reserve your tickets for your free lunch as soon as possible. We are looking forward to seeing you August 11th at 12 NOON at our Dallas campus.