Description
DevMountain Hiring Event
COME HIRE: WEB DEVS / iOS DEVS / UI/UX DESIGNERS / QA ENGINEERS / SALESFORCE DEVELOPERS



EVENT DESCRIPTION
DevMountain hiring events include ALL DevMountain Alumni. There will be a wide variety participating. If your organization is looking to hire not only entry level, but also mid-level candidates, you will have the opportunity to make those connections at this event. All attendees will get access to the aquarium and a catered lunch included in attendance.
**Only ONE person from your company needs to buy a ticket**
Tickets sold on a company basis. Each pass allows for a certain number of attendees. Please read all details of your ticket type. This event is Exclusively for DevMountain Alumni and Tech companies looking to hire or get more familiar with DevMountain Grads.
TICKET TYPES:
The DevMountain hiring event allows employers to set up at tables of various sizes (depending on ticket type) and DevMountain Alumni walk around to visit the attending company tables.
V.I.P Ticket - $30 per company (Only 30 tickets available)
-- Up to 4 attendees per company included (Extra attendees will cost $10/ each)
-- 8 ft table with company name sign and space to set up marketing materials and chairs
-- Access to Alumni Sign-Up info including: Name, LinkedIn URL, Portfolio URL and Resume. Access will be given 2 days prior to the event and will be sent out after the event.
-- Access to Aquarium
-- Food

Standard Ticket - $15 per company (Only 10 tickets available)
-- Up to 2 attendees per company included (Extra attendees will cost $10/ each)
-- Standing 3' round table with company name sign
-- Access to Aquarium
-- Food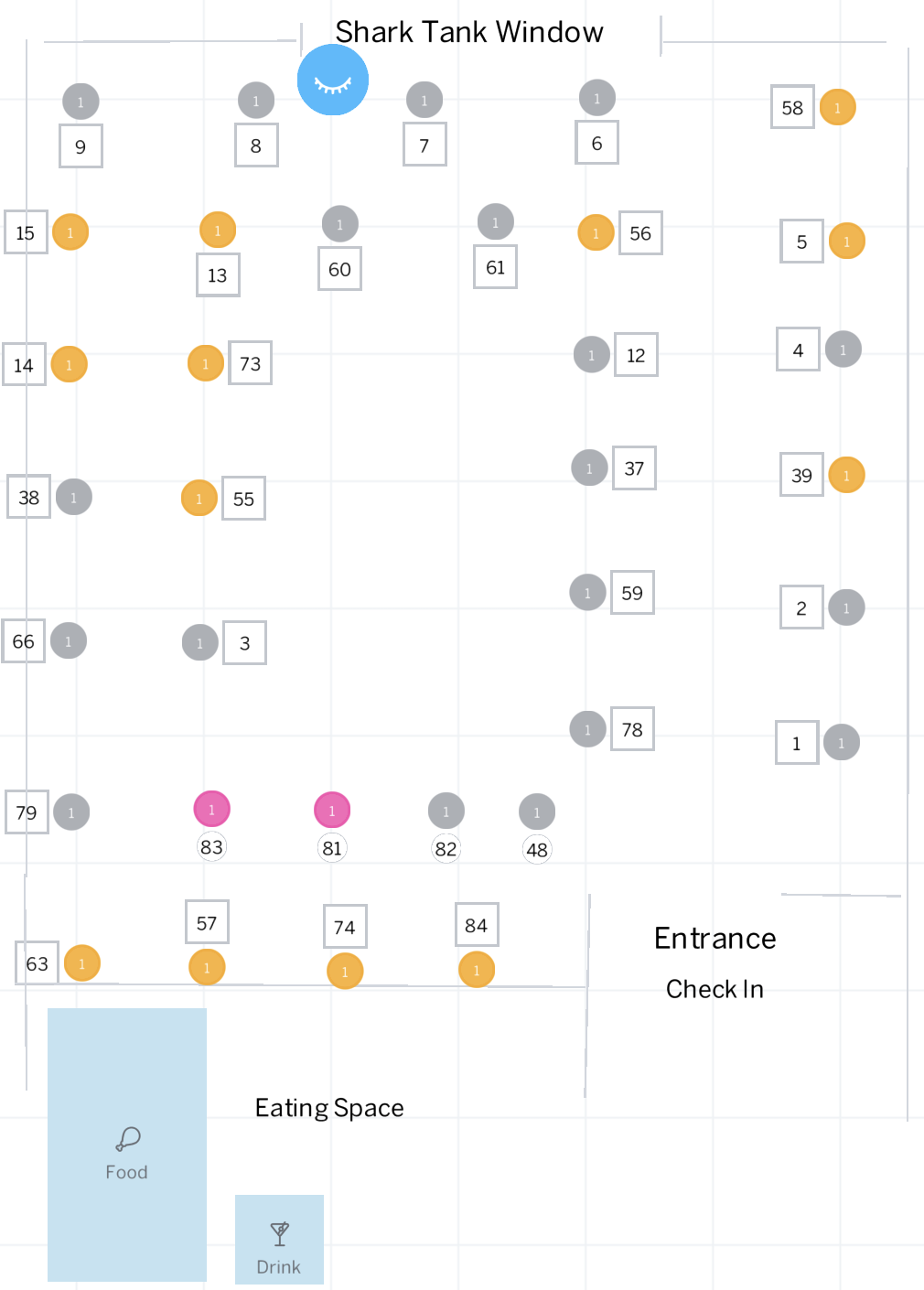 CONTACT US:
If you have any questions feel free to reach out to Brady Phillips at brady.phillips@devmountain.com
DEVMOUNTAIN ALUMNI:
If you are an Alumni looking to register for the event please go to this URL:
https://www.eventbrite.com/e/alumni-sign-up-hiring-event-september-20-2018-tickets-49049096167?ref=estw