Description
DevFest DC 2017 - Brought to you by Google Developer Group D.C., Baltimore and Virginia

October 9, 2017 ● Tysons Corner, VA
Google Developers Group Washington D.C. is proud to announce the seventh DevFest DC - the biggest #DevTech event in North America carefully crafted for you by the DC, Maryland and Virginia developer community! The event will take place on 9th of October at the Sheraton Hotel in Tysons Corner VA and this will be our first with a totally new track added to our regular lineup of topics - Machine Learning (ML).
Coverage of Topics this DevFestDC are Machine Learning, Micro Services, Mobile.
Find information about the registration, speakers, tickets and other latest news on the conference website www.devfestdc.org or social networks Facebook, Google+ or Twitter.
---
SESSIONS
Intro to TensorFlow Estimators - #MachineLearning
Speaker:

Women in Machine Learning - #MachineLearning
Speaker:

Building AR Experiences with ARCore & Unity - #Mobile
Speaker:

Developing iOS and Android apps with Flutter and Firebase - #Mobile
Speaker:

Robotic Art, Tensorflow, and the Threshold Between Human and Computational Creativity - #MachineLearning
Speaker:

Leroy Jenkins - #Mobile
Speaker:

Microservices and Orchestrations Across Cloud Providers Using Serveless Architecture - #Microservices
Speaker:

Google Assistant - #Assistant
Speaker:



Machine Learning in the Enterprise - #MachineLearning
Speaker:

Keynote: Applied Artificial Intelligence - #MachineLearning
Speaker:

From Laptop To The World With Spring Framework On Google Cloud AND, Kubernetes: Istio Service Mesh - #KubernetesIO
Speaker:



Who cares about Microservices - #Microservices
Speaker:

Machine Learning in the Enterprise AND Tech Leaders Panel - MachineLearning
Speaker:




Flutter: A New Approach For Custom Mobile UI - #Mobile
Speaker:

Machine Learning in the Enterprise - #MachineLearning
Speaker:

---
CODE LABS - HANDS-ON LEARNING
In addition to our 15+ sessions, we will have Code Labs - hands-on workshops where you will learn a new tool or programming technique, and implement it yourself. Each Code Lab will leave you with an actionable skill that you can apply to your daily work or side projects.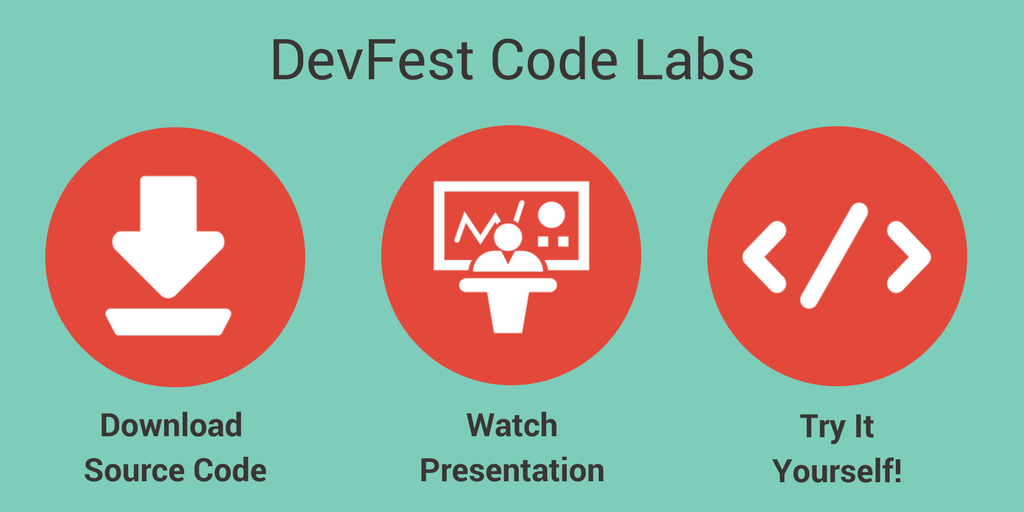 What to expect
More than 300 attendees, 20+ speakers from top tech companies and Google Developer Experts from all around the globe.

20+ Sessions. Code Labs. Firebase Hackathon.

No marketing bullshit, only relevant technical discussions!
Venue
The Sheraton Tysons Hotel venue can fulfill the needs of the large-scale event. With convenient geographical position (metro accessible), well-planned infrastructure and modern equipment, Sheraton will provide a great atmosphere for knowledge exchange and networking.
Questions?
ping: info@devfestdc.org
---
FIREBASE HACKATHON


Today, mobile platforms are centered around speed and agility. And yet, building for mobile can sometimes feel clunky and slow. It doesn't have to be that way.
Come join the Google team as we show you how you to build an app in a day. You do this by having your application code talk directly to Firebase's managed back-end services. This means you spend less time on infrastructure and more time on building the features that your users care about. And in the cases where you need server-side logic, use Cloud Functions – Firebase's scaleable serverless solution.
Start the day by learning about Firebase and Cloud Functions. Then put it into practice during our afternoon Hackathon and competition. We'll have Firebase engineers and experts around to help you turn your idea into an app. We can't wait to see what you build next.


Join Google engineers, product managers and other industry experts
We've invited Googlers and experts from around the world to speak with you about the topics on our agenda.



---
ORGANIZERS