Description
Join an in-depth discussion featuring a nationwide panel of specialists in the treatment of Developmental Trauma. These experienced clinicians will detail the nature of the disorder with emphasis on their successes in helping traumatized children and their caregivers find symptom-relief and long-term healing through attachment-oriented approaches that include Therapeutic Parenting, Dyadic Developmental Psychotherapy©, the Collaborative Change Model, and the Neurosequential Model of Treatment.
Among the topics they'll discuss are:
The pattern of internal disorganization resulting from early childhood trauma is so distinct and consistent the National Childhood Traumatic Stress Network is advocating for the adoption of a new DSM diagnosis: Developmental Trauma Disorder.

The effects of Developmental Trauma on young people – often beginning with a pattern of dysregulated moods, attention, impulses and learning – can ultimately lead to substance abuse, sexual promiscuity, relational struggles, depression, and self-harm if unsuccessfully treated.

Developmental Trauma requires unique, and multi-layered approaches to treatment which differ from traditional approaches to psychotherapy.
Register today. Join your fellow clinicians to learn the most effective approaches for treating Developmental Trauma and improving the outcomes for the young people who touched by it.
Presenters
Mary Jo Barrett, MSW is the Executive Director and co-founder of The Center for Contextual Change, a practice specializing in the treatment of trauma and abuse. She is also faculty at University of Chicago, SSA.
Lee Dal Pra, LCSW is the Director of the Child Mood and Anxiety Disorder PHP/IOP at Compass Health Center in Northbrook, which provides intensive level mental health treatment to help patients overcome debilitating psychiatric symptoms through scientifically proven treatment modalities.
Rob Gent, LPC is Chief Clinical Officer of CALO, a residential program which adopts a true relational-based treatment approach to create change from the inside out… heart first, and behavior second.
Billy Kaplan, LCSW is the Founder and Clinical Director of House Calls Counseling, an attachment-focused, trauma-informed practice treating children youth, and families, especially those who have been adopted, in the comfort of their homes.
Elizabeth McGhee, LCSW is the Director of Admissions for Sandhill Child Development Center, a residential program which provides a clinically sophisticated therapeutic program in a nurturing "homelike" environment.
Norman E. Thibault, LMFT is the Executive Director of Three Points Center, the first Residential Treatment Center exclusive to adopted adolescents and their families, and is designed to address the unique needs of this worthy population.
Details
Date: April 8, 2016
Time: Coffee & Networking at 8:30am, Workshop from 9:00am to 12:00pm.
Location: Techny Towers Conference & Retreat Center, 2100 Waukegan Road, Techny, IL 60082
CEU: 3 Units will be awarded to participants licensed in Illinois as Social Workers & Professional Counselors.
Cost: $125 per person. $100 per person for groups of two or more
More Information: info@HouseCallsCounseling.com
Presented by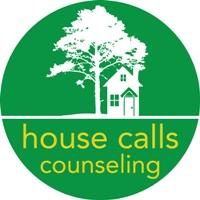 Sponsored by