Development of Microalgae Industrial Biotechnology: from animal food to bioenergy

Monday, November 12, 2012 from 2:00 PM to 7:00 PM (PST)
Event Details
You are cordially invited 
on
Monday, 12th of November 2012 from 2:00PM to 7:00PM
to a workshop on

"Development of Microalgae Industrial Biotechnology:
from Animal Food to bionergy"
co-organized by 
&
at
The Scripps Institution of Oceanography, La Jolla
Sumner Auditorium, Building 8
(Parking note: 
1. You may pay to park in lots P003 or P002 at the southern end of Scripps campus, next to the entrance off El Paseo Grande. Pay at the automated kiosk that accepts credit card near the entrance to the parking lot (cf map Scripps campus). However, members of the general public will also be able to use the lots that day, so parking might be tight ... prepare ahead ...
2. You may park for free in the large lot at Kellogg Park, three blocks south of the Scripps Campus. See following link: http://www.sandiego.gov/park-and-recreation/parks/shoreline/kelloggpark.shtml
PROGRAM
2:00 - 2:15 PM : Welcome remarks
Greg Mitchell, Associate Director San Diego Center for Algal Biotechnology
Stephane Richard, President French Biobeach
Efrem Bycer, SD Regional Economic Development Corporation
2:15 Greenstars Presentations – Stephane Richard, Moderator
Eve Garry, Project Manager, Pole Mer PACA
Suzanne Reynders, Project manager, Scientific Directorate for Environment, French National Institute for Agricultural Research
Magali Siaut, Inria Innovation & Technology Transfer, Greenstars Program Biocore Project-Team
Emmanuel Briquet, President and Founder, SEAREN
Karima Benaissi, Technical Manager, Innovations Fluides Supercritiques and French Atomic Energy Commission
Laurent Pilon, Professor, University of California, Los Angeles
3:00 – 3:30 Panel Discussion, Q /A
3:30 – 4:00 Break
4:00 San Diego Presentations – Greg Mitchell, Moderator
Greg Mitchell, Associate Director San Diego Center for Algal Biotechnology
Steven Mayfield, Director, San Diego Center for Algal Biotechnology
Martin Sabarksy, President & CEO, Cellana, Inc.
Kevin Downey, Project Manager, General Atomics
Robert McBride, Associate Director of Cultivation, Sapphire Energy
Miguel Olaizola, Director, Production R&D, Synthetic Genomics
5:00 – 5:30 Panel Discussion, Q /A
Closing Remarks Greg Mitchell
Networking Reception Revelle Family Student Center (Surfside) and Poster Session for SDCAB Students and Postdocs
Speakers Bio:
Scripps Institution of Oceanography
B. Greg Mitchell, Ph.D., Research professor
Title: "San Diego Center for Algal Biotechnology: A Regional Cluster of Excellence in Algal RD&D"
Dr. B. Greg Mitchell is a Research Biologist and Senior Lecturer at the University of California - San Diego Scripps Institution of Oceanography (SIO).  Dr. Mitchell received his Bachelor of Science degree with honors in aquatic biology from the University of Texas at Austin and in 1987 he received his doctoral degree in Biological Oceanography from the University of Southern California.  After a year as a postdoctoral research scientist at SIO he joined the permanent research scientist staff as a biologist.   From 1990-1992 Dr. Mitchell served the National Aeronautics and Space Administration (NASA) as Program Manager for the Ocean Biochemistry Program and Program Scientist for the SeaWiFS and MODIS ocean color satellite missions. His research on phytoplankton photosynthesis, phytoplankton growth models, plankton ecology, ocean optics and satellite remote sensing has been sponsored by NASA, the Office of Naval Research, the National Science Foundation and the National Oceanic and Atmospheric Administration.  As the leader of the Scripps Photobiology Group, his present research focuses on use of satellites to monitor change in global ocean ecosystems, including the impact of the El Nino cycle on the California Current, and future changes in the primary production of the Antarctic Ocean caused by glacial melt associated with climate change.  Dr. Mitchell has published more than 80 articles in peer-reviewed scientific journals and more than 175 conference proceedings or abstracts for national and international scientific meetings.  For more than 2 decades he has promoted mass culture of algae to mitigate CO2 and wastewater nutrient loading, and to create biomass for fuel and animal food.  He is currently active in coordinating research and commercial demonstration of algae mass culture for biofuel and CO2 abatement.  The focus of his research on algae commercial applications is optimization of yields of bioenergy molecules in the light-temperature-nutrient matrix that regulates algae growth, numerical modeling of the yield optimization, and design of closed and open photobioreactors that optimize yields. More details can be found here: www.spg.ucsd.edu.
University of California
Stephen Mayfield, Ph.D., Professor of molecular biology and John Dove Isaacs Chair of Natural Philosophy 
Title: "San Diego Center for Algal Biotechnology: Academic-Industrial Research"
Formerly a Professor of Cell Biology, and Associate Dean of the Graduate School at The Scripps Research Institute (TSRI), in San Diego, Dr. Stephen Mayfield is now the John Dove Isaacs Professor of Natural Philosophy at the University of California, San Diego, where he maintains his lab.  In that capacity, much of his work revolves around the San Diego Center of Algae Biotechnology (SD-CAB), which he co-founded three years ago.  He sees great potential in algae and the projects he has been able to work on over the past 25 years, one of the being Sapphire Energy, which also began in his lab.  "I was, and am very committed to the idea that we need to get technologies out of the academic research institutions and into commercialization as quickly as we can.  That is something good for the country, for science, commercial business, and academics," says Mayfield.  SD-CAB has connected with commercial companies including Neste Oil, Chevron Oil, Sempra Energy, and Life Technologies.  Mayfield serves on a variety of scientific advisory boards, including the National Renewable Energy Labs, and the Department of Energy's Roadmap to Algae Biofuels.
 CleanTech San Diego 
Jason Anderson, Vice President, Moderator

As vice president of CleanTECH San Diego, Jason Anderson leads several initiatives critical to the mission of the organization, including the Biofuels Initiative, advocacy efforts, and economic development programs. In addition, Anderson is executive director of the CleanTECH San Diego Education Foundation, designed to develop education and workforce development programs aligned with the mission of CleanTECH San Diego. Prior to joining CleanTECH San Diego, he served as vice president of business development for the San Diego Regional Economic Development Corporation (EDC) and, before joining EDC in 2006, worked at the State Capitol in Austin, Texas as legislative director for State Senator Frank Madla. Anderson graduated from the University of Texas in Austin with a bachelor's degree in corporate communications and is a 2008 graduate of LEAD San Diego.
 Cellana Inc  
Martin Sabarsky

, JD, MBA

, 

President & Chief Executive Officer
Mr. Sabarsky was promoted to President and CEO of Cellana in April 2011. Prior to this he had been CFO and COO of HRBP since 2008. He has significant leadership experience in the industrial biotechnology industry, as well as extensive transactional experience across multiple industries, including the biotechnology industry, having worked as an investment banker and attorney on over $13 billion of transactions in aggregate. Prior to joining HRBP, from 2000 to 2007, he led the corporate development function at Diversa Corporation and led a number of additional functions within the Finance and Accounting department during his tenure with Diversa, with increasing levels of management responsibility, most recently as Vice President of Corporate Development and a member of the Executive Committee. Before Diversa, Mr. Sabarsky worked from 1999 to 2000 as an investment banker with Bear, Stearns & Co. Inc., where he focused on financings and mergers and acquisitions within the life sciences industry and was a lead banker on Diversa's $200 million IPO in February 2000. Prior to joining Bear Stearns, from 1995 to 1999, he worked as a transactional attorney with Latham & Watkins LLP, where he focused on the corporate, securities, and tax aspects of financings and mergers and acquisitions for clients in the real estate, healthcare, venture capital, and biotechnology industries, among others. Mr. Sabarsky has an A.B. in Biology and Political Science from Brown University, a J.D. from Harvard Law School, and an M.B.A. from the Rady School of Management at the University of California, San Diego.
Robert McBribe, Ph.D., Associate Director of Cultivation 
Dr Robert McBride is the Associate Director of Cultivation at Sapphire Energy Inc. He currently manages the Las Cruces Test site Research and Development facility. This world class facility is responsible for evaluating and optimizing algae strains and algae cultivation processes across multiple scales with the ultimate goal of delivering a strain and process for commercial deployment. Dr McBride received his graduate and postdoctoral training in evolutionary microbiology at University of Houston and Yale University respectively. When he joined Sapphire in 2009 he focused on understanding the ecology of open algae ponds with the goal of identifying, tracking and managing the contaminants that reduced pond productivity and stability. He also developed new strains resistant to pests via experimental evolution. In his current role he is specifically responsible for optimizing open pond cultivation techniques at multiple scales in the areas of crop protection, production and harvesting.
 University of California, Los Angeles 
Laurent Pilon, Ph.D., Research professor
Prof. Pilon's research group focuses on optical characterization of microalgae, modeling and simulations of light transfer in turbid media, control and design of photobioreactors for optimum operation.
 French National Institute for Agricultural Research

Suzanne Reynders : Ph.D.,Valorization directorate, Scientific Directorate for Environment.
Title: "The Exploration Platforms of GreenStars"
Suzanne Reynders has a double competence. She has a PhD and a backgroung of Plant Breeding Research and a Master of Management from SKEMA Business School. Over the last ten years, she has worked for two French research institutes: INRA (http://www.international.inra.fr/the_institute) at the Valorization Directorate and INRIA Sophia Antipolis Méditerranée (http://www.inria.fr/en/#menu) as Industrial Relations Officer and as International Relationships Manager.
She is currently in charge of technology transfer in ecotechnologies for the Scientific Directorate for Environment and is the contact point for Climate KIC at INRA.

GreenStars, laureate of the French call for projects known as the "French Stimulus Initiative" (Investissements d'Avenir*) Institute of Excellence on Carbon-Free Energies, federates a network of collaborative platforms bringing together all the players in the development of micro-algae in France. The primary goal by 2020 is to develop compounds of interest such as efficient biofuels and high added value substances with micro-algae feeding on industrial emissions of carbon dioxide and nutrients contained in waste. Led by INRA in collaboration with 45 partners (public research, SMEs, multinationals, local authorities, competitiveness clusters), GreenStars aims at becoming, within five to ten years, one of the top Institutes of Excellence worldwide in the field of micro-algae bio refinery. Suzanne Reynders is in charge of the international programs concerning GreenStars.
Magali Siaut : Ph.D., Senior Expert on microalgal biotechnology, Representative of INRIA (French National Institute for Research in Computer Science and Control) , Innovation & Technology Transfer for the Greenstars program Biocore Project-team.
Title: "GreenStars Facilities dedicated to microalgal culture, selection of natural and engineered microalgal strains"
PhD degree in Molecular and Cellular Biology on baker's yeast(2003) and strong background in biochemistry, she served first as a post-doc at Stazionezoologica di Napoli, Italy. She developed skills on microalgae biotechnology by creatingseveral molecular tools and setting up molecular biology methods for marine diatoms during 3 years in Chris Bowler's lab. She also actively participated to the European program "Marine Genomics Europe" and the annotation of Phaeodactylum tricornutum diatom genome. Once back in France at the CEA Cadarache in Gilles Peltier's lab (2006), she has been involved for almost 3 years in the first national program on biodiesel production from microalgae ("Shamash") funded by the ANR. She developed a high throughput screening method for isolating and identifying green microalgae mutants overproducing lipids used as biodiesel.She wrote a patent on results obtained in this project and became for the two following yearsthe responsible of the Cellular Biology Dpt in the french start-up Fermentalg (2009-2011).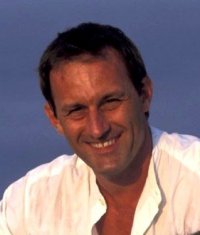 Emmanuel Briquet : President and founder
Title:  "The S.A.F. (Sub pressured Air Floatation) technology: a simple tool to transport, transfer and extract."
SEAREN is a company that provides products and services related to sustainable aquatic resources.
Project : Vacuumed Air Flotation (VAF) Technology
Main functions:
- Hydraulic transport
- Mass transfer (N2, CO2, O2)
- Foam fractionation
(a) Bio-security: Virus and bacteria removal
(b) Particles and oil extraction
Advantages:
- Low energy and water consumption
- Low space requirement
- Great flexibility changing operational modes
- Wide range of suspended solids treatment
- Effluents quality improvement
- No chemical addition
Industrial applications : aquaculture, algaculture, water depuration.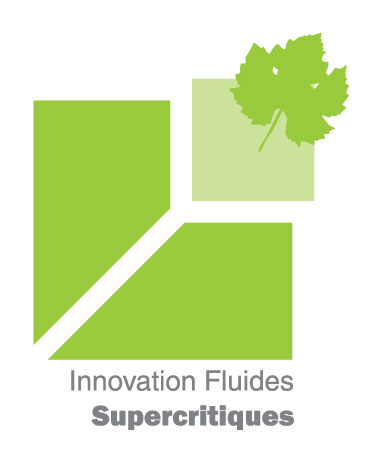 Karima Benaissi :Ph.D, Technical manager, Supercritical Fluids Innovation (IFS) & French Atomic Energy Commission (CEA)
Title:"Supercritical fluid extraction of lipids from microalgae"
IFS works as a cluster gathering research and industries. It aims at promoting supercritical fluids and boosting industrial applications in order to facilitate the transfer from lab scale to industrial scale. IFS is a non-profit organization and its headquarter is located in Valence, France. (Rovaltain TGV).

 The CEA is the French Alternative Energies and Atomic Energy Commission (Commissariat à l'énergie atomique et aux énergies alternatives). It is a public body established in October 1945 by General de Gaulle. A leader in research, development and innovation, the CEA mission statement has two main objectives: To become the leading technological research organization in Europe and to ensure that the nuclear deterrent remains effective in the future. Part of the CEA, The Supercritical and Decontamination Processes Laboratory (LPSD) has proven expertise for more than 20 years in the fields of chemical engineering applied to supercritical processes and waste decontamination. The LPSD is involved in a wide range of  R&D projects including for example the processing of organic liquid waste using supercritical water oxidation, the synthesis of nanostructured materials using supercritical carbon dioxide, the valorization of biomass  (for bioenergy and chemistry applications) or the remediation of polluted sites.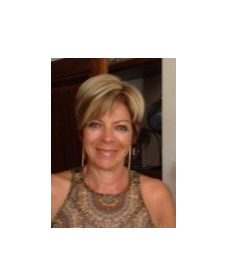 Eve Raymond Garry, Project Managerchnical manager, Pole Mer PACA (PMP)
Eve Raymond GARRY works on PMP's cluster management programs, training, and coaching programs. She has a culture of partnership and active networking in areas such as metal corrosion, hydro dynamic engineering, and robotics.
Lawyer of formation and after 8 years in the political field, she directed herself towards the accompaniment of small Companies. Follow up of projects, constitution of corporate network, helps in the search of financings, organisation of national and international seminars and conferences….
She is now in charge of the international strategy of the cluster
Background: Politics, Law, and Innovation
Education: Master degree in Public and Private Laws.
Have questions about Development of Microalgae Industrial Biotechnology: from animal food to bioenergy?
Contact French BioBeach
When & Where

The Sumner Auditorium (building 8) @ Scripps Institution of Oceanography
8625 Kennel Way
San Diego, CA 92037


Monday, November 12, 2012 from 2:00 PM to 7:00 PM (PST)
Add to my calendar
Organizer
French BioBeach is a San Diego based organization aiming at promoting scientific exchange and partnering between US and European biotech communities with a focus on France. http://www.frenchbiobeach.com