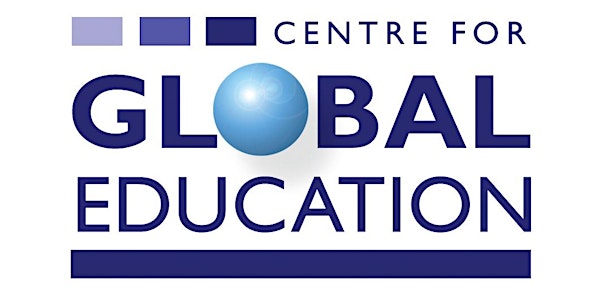 Development Education and Social Justice Seminar
This event has been organised to debate the content of Issue 33 of the journal Policy and Practice: A Development Education Review.
By Centre for Global Education
Date and time
Tue, 1 Mar 2022 04:00 - 05:30 PST
About this event
This event has been organised to present and debate the content of Issue 33 of the Centre for Global Education's bi-annual, open access, peer reviewed journal Policy and Practice: A Development Education Review. The theme of this issue is 'Development Education and Social Justice' which takes stock of one of the cornerstones of development education, social justice, at a time when it is being assailed by the triple interlocking global threats of inequality, the COVID-19 pandemic and the climate emergency. Three of the articles published in Issue 33 will be presented at this seminar and address the delivery of development education in the following contexts: pre-service education in Japan; Continuing Professional Development (CPD) in post-apartheid South Africa; and ethical communications among international development NGOs in Ireland. The seminar will enable authors to debate their articles with readers and facilitate discussion on good practice in development education. Each speaker will present their articles 10-15 minutes followed by questions. The three papers being presented at the seminar are:
• Anti-Oppressive Global Citizenship Education Theory and Practice in Pre-Service Teacher Education
Shawna M. Carroll
• Why Opposites Don't Always Attract: Reflections on Binaries and Their Implications for Decolonising Development Communications and Education
Eilish Dillon
• Empowering Teachers as Agents of Social Cohesion: Continuing Professional Development in Post-Apartheid South Africa
Joyce Raanhuis
It will be held online on Tuesday, 1 March 2022 from 12.00pm to 1.30pm.
About the organiser
The Centre for Global Education is a non-governmental, development organisation that provides training and resources on international development issues.  Its central remit is to provide learning that will enable individuals and organisations to address the causes of poverty, inequality and injustice at local and global levels.  The Centre provides learners with the skills, values, attitudes, knowledge and understanding to take action for a more just and sustainable world.
E-mail: info@centreforglobaleducation.com
Web: www.centreforglobaleducation.com