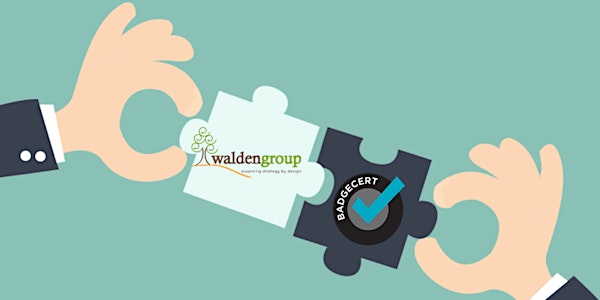 Developing Micro-credentialing Programs: Definitions, Ideas and Goals
Description
There's been a lot of buzz about micro-credentials, and you may be asking "what are they and why should I care?"
Join BadgeCert and Walden Group on April 10th for our complimentary partner webinar that will answer this question. You'll learn how micro-credentials differ from badges and traditionally offered credentials, and how they are providing additional value for professionals while helping organizations meet their goals. We will also present some concrete ideas to consider when developing your own micro-credential.
Join us to explore:
Differences between digital badges and micro-credentials
How micro-credentials can help meet goals such as stakeholder engagement, new revenue opportunities, and utilization of existing content.
Concrete ideas for you to consider when developing your own program.
Featured Speakers:
Dr. Ginger Malin
Founder & EVP Business Development
BadgeCert

Julie Stelter
Chief Learning Strategist
Walden Group
Can't attend, but want a copy of the recording or have questions? Contact Ginger Malin at: gmalin@badgecert.com