Description
DEVELOPING LEADERS IN OUR LATINX COMMUNITIES:

What do leadership, community involvement, research and Latinx all have in common? This special event!
Marquette University Trustee Joanna Bauza, Marquette Bus Ad '97 and DePaul MBA '99, invites you to a special event that will capture your heart. Prominent international lawyer and lecturer, Dr. Alexandra Rengel, will speak to the importance of engagement and collaboration among members of the Latinx population. Drs. Lisa Edwards and Lucas Torres, will demonstrate how The Latina/o Well-Being Research Initiative at Marquette University is living this mission through the development of community partnerships and research projects that address real world problems, mobilizing community resources for effective and efficient change.
Thursday, January 24, 2019
6:00 p.m. Registration and Reception
6:45 p.m. Program Begins
8:00 p.m. Closing Reception

PLEASE REGISTER BY THURSDAY, JANUARY 10TH.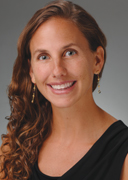 ABOUT JOANNA BAUZA
Joanna is well-versed in technology having been in the industry since graduating from Marquette University in 1997 where she obtained her Business degree in Management Information Systems and Marketing. Later, she received her M.B.A. from DePaul University in eBusiness and Entrepreneurship. She has worked in technology startups, non-for-profits and multi-billion dollar corporations throughout her career but in 2004, she created The Cervantes Group. Today, The Cervantes Group is now a multi-million dollar company and one of the largest in Puerto Rico with offices in Boston, Chicago, Madrid (Spain), and Queretaro (Mexico). The company has been recognized by INC Magazine as one of the fastest growing private companies at #1465 in 2011 and was also a "Top Hispanic Companies on the INC 5000" in 2011.
ABOUT DR. ALEXANDRA RENGEL
Dr. Alexandra Rengel, LLM/JSD is a partner in the firm of Mercado & Rengel with offices in Miami, Boston and Madrid. Dr. Rengel is a member of the Florida and Massachusetts Bars as well as the Ilustre Colegio de Abogados of Madrid, Spain, and has broad experience as a litigator in the United States at the trial and appellate levels in both State and Federal Courts. Dr. Rengel currently works in her law practice, dividing her time between her offices in Spain and the United States, as well as teaching at the Master Program in International Law and Business at Instituto de Empresa in Madrid. Dr. Rengel is a frequent lecturer on leadership, international business and business ethics.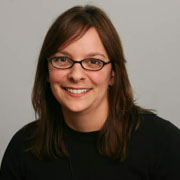 ABOUT DR. LISA EDWARDS
Lisa M. Edwards, Ph.D., Professor, Director of Counselor Education and Coordinator of Clinical Mental Health Counseling Program, has been a member of the Marquette University faculty for 13 years. A licensed psychologist with expertise in multiculturalism and positive psychology, Dr. Edwards' research has primarily focused on understanding factors that promote well-being among Latina/o youth and adults. She co-directs the Latina/o Well-Being Research Initiative at Marquette University, which is dedicated to fostering community and academic partnerships that promote impactful research about Latina/os in Milwaukee.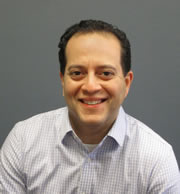 ABOUT DR. LUCAS TORRES
Lucas Torres, Ph.D., is an associate professor in the Psychology Department at Marquette University. Dr. Torres received his doctoral degree in clinical psychology from Purdue University and completed a Multicultural Post-doctoral Research Fellowship at the University of Notre Dame. Currently, he is co-Director of the Latina/o Well-being Research Initiative (LWRI) and his research interests focus on issues of mental health disparities or the psychological difficulties experienced by members of underrepresented groups.
ABOUT THE LATINA/O WELL-BEING RESEARCH INITIATIVE
The Latina/o Well-Being Research Initiative is a group of multidisciplinary scholars at Marquette University dedicated to understanding how Latina/o youth and adults experience well-being in the United States. Specifically, the LWRI is interested in the psychological, physical and socio-environmental factors that influence the lives of Latinxs.