Developing Interviewing Skills - Be Memorable, Positive and Persuasive!
Description
Thinking about a new job?
Join us for our Interview Skills Workshops!
We work with you to identify your skills and strengths; create and project a memorable, positive and persuasive impression; and become familiar with the Swiss hiring culture and codes. Learn about best-practices and get one-on-one advice.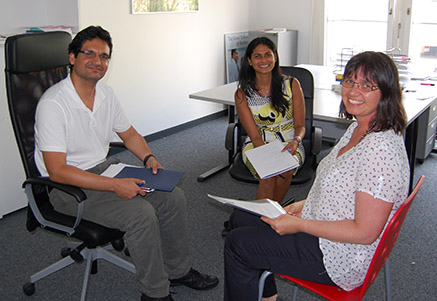 The Interview Skills Workshop includes the following topics:
What is the Job Interview?

Types of interviews

What to expect…before, during, and after

The Three Ps: Prepare, Practice, and Perform

Learn how to develop your STORY- exercise

Types of Interviews/Questions

Small Group and Individual Practice

The Clinic and Workshop are designed job seekers who want to ensure that they demonstrate their passion and skills effectively in on paper and in person.

Registration is limited to 12 participants in order to ensure a high level of interaction and personal attention.