Developing Fractions Sense Introductory Webinar B - Grade 5 Standards

Wednesday, October 28, 2015 from 1:15 PM to 2:00 PM (EDT)
Event Details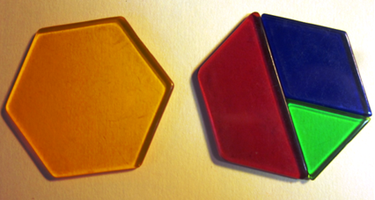 This Developing Fraction Sense Introductory Webinar B is intended to provide teachers with a taste of the full-day Developing Fractions Sense Workshop: Grade 5 Standards. The webinar will emphasize the importance of concrete and visual models in helping students to obtain an intuitive understanding of fractions. 
Among the topics to be considered are:

Using fraction blocks to add and subtract fractions with different denominators.

Using rectangular grids to solve words problems involving addition and subtraction of fractions with different denominators.

Visually illustrating multiplication of a whole number by a non-unit fraction.

Visually illustrating the difference between 2/3 x 4 and 4 x 2/3.


Using fraction blocks to illustrate multiplication of a fraction by a fraction, e.g., 3/5 x 2 1/2.

How to show that the area of a rectangular region with fractional sides is the product of the lenghts of the sides.


Mr. Jones planted corn on 3/5 of his field and wheat on 1/3 of his field, and left the rest of the field empty. What fractional part of the field was left empty?

How many 1/3 cup servings can be dished out from 2 1/3 cups of ice cream?
We will be using JOIN.me for this session.
You will receive a link to the actual webinar room the day before the webinar.
Thank you.
Bev Germanton
Borenson and Associates, Inc.
800-993-6284
Organizer
Borenson and Associates, Inc.
Since 1990, Borenson and Associates has provided the Making Algebra Child's Play workshop to more than 50,000 educators in the United States.
www.borenson.com
800-993-6284