Developing Fractions Sense Introductory Webinar A: Grades 3 & 4 Standards

Wednesday, October 14, 2015 from 1:15 PM to 2:00 PM (EDT)
Event Details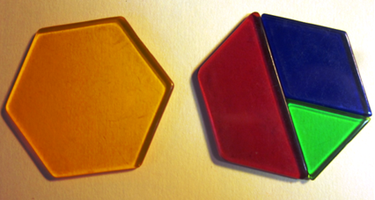 This Developing Fraction Sense Introductory Webinar will provide participants with a taste of the full-day Developing Fractions Sense Workshop: Grades 3 and 4 Standards.
The current national approach related to teaching fractions requires teachers to look at fractions from a new perspective. It is no longer sufficient for teachers to know the rules for performing the operations with fractions. Rather, teachers are expected to develop a deep conceptual understanding of fractions, using visual fraction models, and to convey this understanding to their students.
This webinar will select from among the following topics: 
The importance of visually demonstrating all concepts related to fractions

Why working with unit fractions is the key to all work with fractions

How working with pattern blocks dramatically simplifies the teaching of fractions

How to use grid paper to illustrate the operations with fractions

An easy way to help students avoid adding the denominators when adding fractions

A clear way to explain, illustrate and generate equivalent fractions

How to use benchmarks to compare fractions

A simple way to understand multiplication of a fraction by a whole number

How to visually illustrate word problems involving fractions
 We will be using JOIN.me for this session. 
 You will receive a link to the actual webinar room the day before the webinar.
Thank you.
Beverly Germanton
info@borenson.com

800-993-6284
Organizer
Borenson and Associates, Inc.
Since 1990, Borenson and Associates has provided the Making Algebra Child's Play workshop to more than 50,000 educators in the United States.
www.borenson.com
800-993-6284